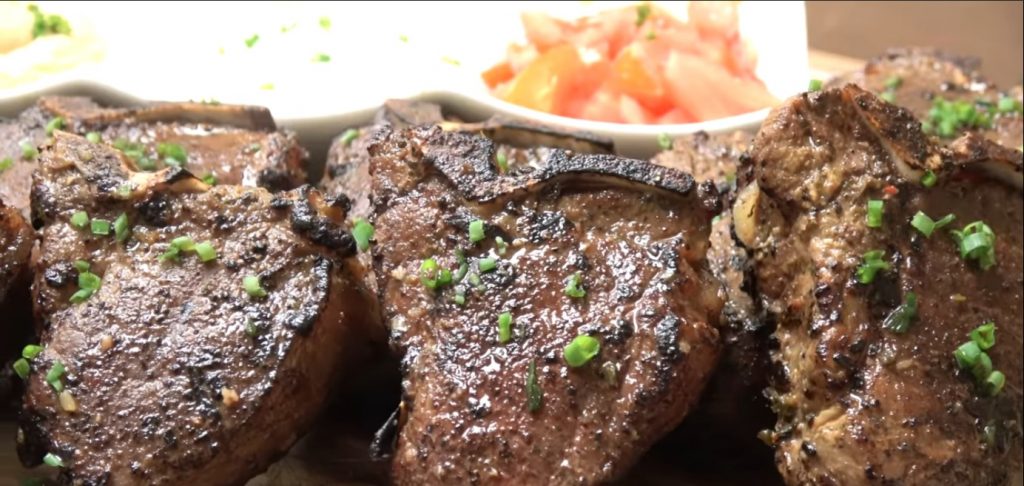 Sous Vide Lamb Chops Recipe
How To Make Sous Vide Lamb Chops
Enjoy melt-in-your-mouth bites of this sous vide lamb chops for a dish that's perfectly seasoned with herbs and tangy lemon juice.
Ingredients
8

lamb chops,

loin chops or rib chops

1

tbsp

garlic,

(about 3 cloves) minced

2

tsp

fresh rosemary,

chopped, plus a few more sprigs for searing

kosher salt and ground black pepper,

to taste

1

tbsp

lemon juice

2

tbsp

olive oil,

divided
Instructions
Fill a large container or pot with water, attach the sous vide precision cooker, and set the temperature to 135 degrees F for medium doneness.

In a medium bowl, whisk together garlic, rosemary, lemon juice, 1 tablespoon of olive oil, salt, and black pepper.

Rub the mixture into the lamb chops and place them in a zip-top bag. Make sure to arrange them in a single layer.

Seal all but one corner of the bag, and slowly place it in the water bath. Make sure everything below the zip-line is covered by water. Then seal the rest of the bag.

Leave the bag in the sous vide water bath and cook for about 2 hours.

Once the timer goes off, remove the bag from the water bath. Chill the lamb in the fridge for about 10 minutes and then cook them immediately or store them in the fridge for 3 to 4 days.

Remove the lamb from the bag and wipe off any extra moisture with paper towels.

Place the skillet on medium-high heat and add the remaining oil. Once it's smoking hot, add the lamb chops and sear for about 2 minutes per side until nicely browned. Add some rosemary sprigs if preferred.

Transfer the lamb to a cutting board, and cover it with foil and let it rest for 5 minutes, and serve. Enjoy!