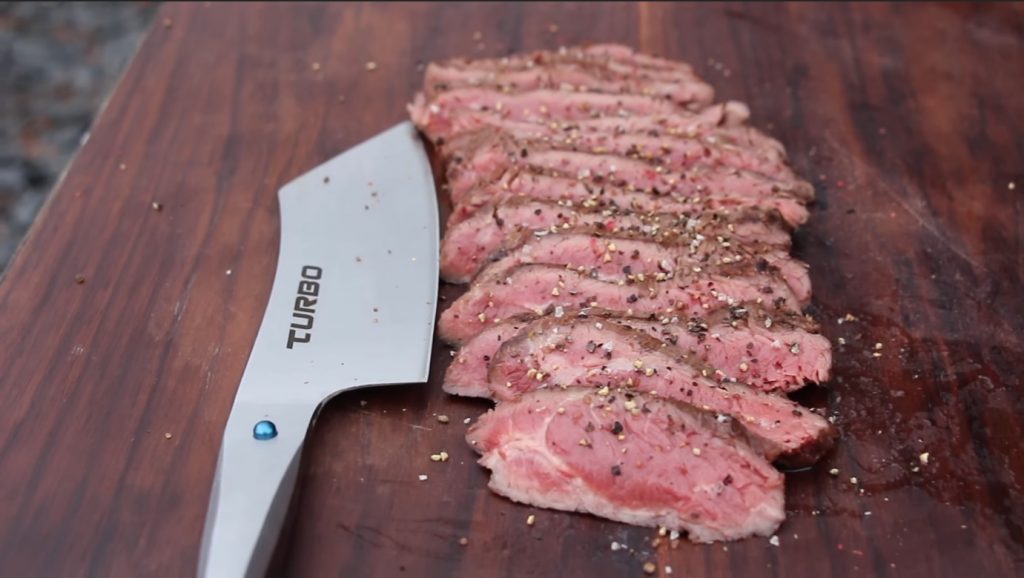 Sous Vide Flank Steak Recipe
How To Make Sous Vide Flank Steak
Juicy and flavor-packed, this sous vide flank steak serves a smoky and mildly spicy dish for a melt-in-your-mouth bite.
Ingredients
1

lb

flank steak

2

tsp

salt

1

tsp

pepper

1

tsp

garlic powder

1

tsp

chili powder

½

tsp

smoked paprika
Instructions
Start by setting up the sous vide cooking station and bringing the water to 133 degrees F.

Mix the salt, pepper, smoked paprika, garlic, and chili powders together. Rub the spices onto the steak.

Vacuum seal the steak in a plastic bag, set it in the water bath, and cook for 6 hours.

When it's finished cooking, take the steak out and grill it on a medium-high grill for 2 to 3 minutes a side to develop a nice crust on the outside.

After taking the steak off the grill let it rest for 5 to 10 minutes.

To serve cut the steak into thin strips across the grain. Enjoy!