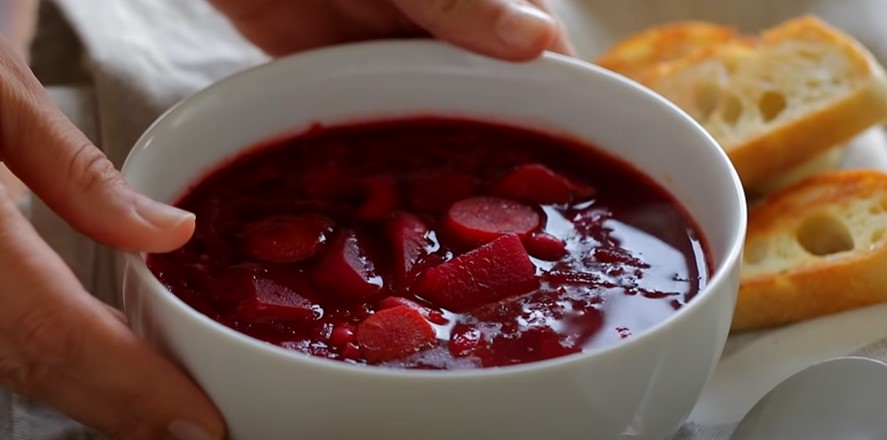 Easy Borscht (Beet Soup) Recipe
How To Make Easy Borscht (Beet Soup)
Warm-up with a steaming bowl of this easy borscht recipe with carrots, potatoes, and cabbage cooked in broth with dill and a dash of lemon juice.
Instructions
Add olive oil to a soup pot and set over medium-high heat. When the oil is hot add in the beets, carrots, potatoes, and cabbage. Stir to combine.
Cook for 10 minutes to slightly soften the vegetables.
Add in the garlic and saute for 30 seconds or until fragrant.
Pour in the beef and the vegetable broth and add the bay leaf. Simmer for 20 to 25 minutes or until the beets and carrots are tender.
Discard bay leaf. Stir in the fresh dill, lemon juice, and lemon zest. Taste and season with the desired amount of kosher salt and black pepper.
Serve with a dollop of sour cream on top.
Nutrition
Monounsaturated Fat: 

3.44g
Polyunsaturated Fat: 

0.63g