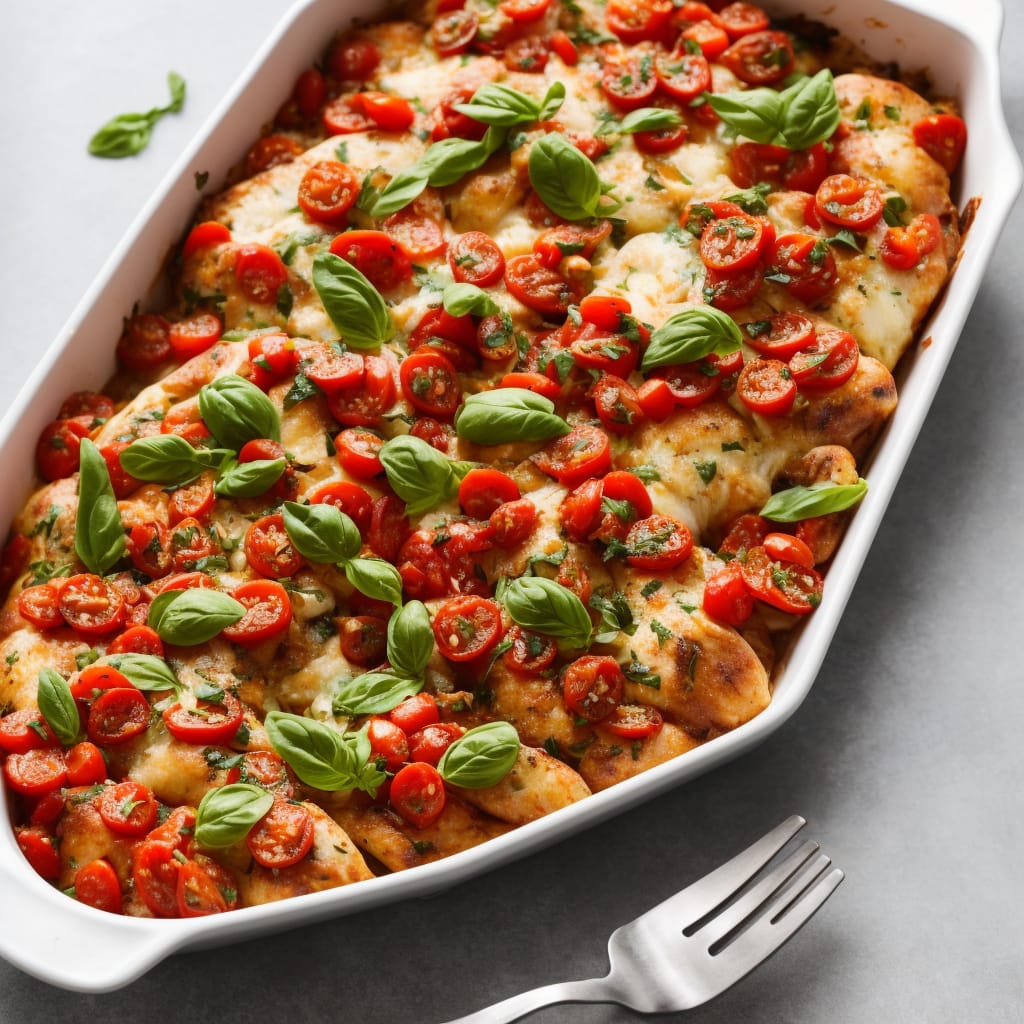 Quick Bruschetta Chicken Bake Recipe
How To Make Quick Bruschetta Chicken Bake Recipe
Everybody loves a good baked chicken dish! It's an excellent way of cooking up lean protein after all, since you won't have to drown the meat in oil to get that satisfying crisp. Simply season the chicken with your desired herbs and spices, throw it in the oven, and you've got yourself a delicious meal! Explore this collection of baked chicken recipes for more ideas. Make teriyaki chicken wings and so much more with this in your arsenal.
Ingredients
4 boneless, skinless chicken breasts
1 cup grape or cherry tomatoes, halved
1/4 cup chopped fresh basil
2 cloves garlic, minced
1/4 cup grated Parmesan cheese
1/4 cup balsamic glaze
Salt and pepper to taste
Instructions
Preheat the oven to 425°F (220°C).

Season the chicken breasts with salt and pepper and place them in a baking dish.

In a bowl, combine the tomatoes, basil, garlic, Parmesan cheese, balsamic glaze, salt, and pepper. Mix well.

Spoon the tomato mixture over the chicken breasts, covering them evenly.

Bake in the preheated oven for 20-25 minutes, or until the chicken is cooked through and the tomatoes are soft and slightly caramelized.

Serve the chicken hot with your favorite side dish. Enjoy!
Nutrition
Calories :

291kcal

Total Fat :

7g

Saturated Fat :

2g

Cholesterol :

95mg

Sodium :

368mg

Total Carbohydrates :

10g

Dietary Fiber :

1g

Sugar :

4g

Protein :

43g