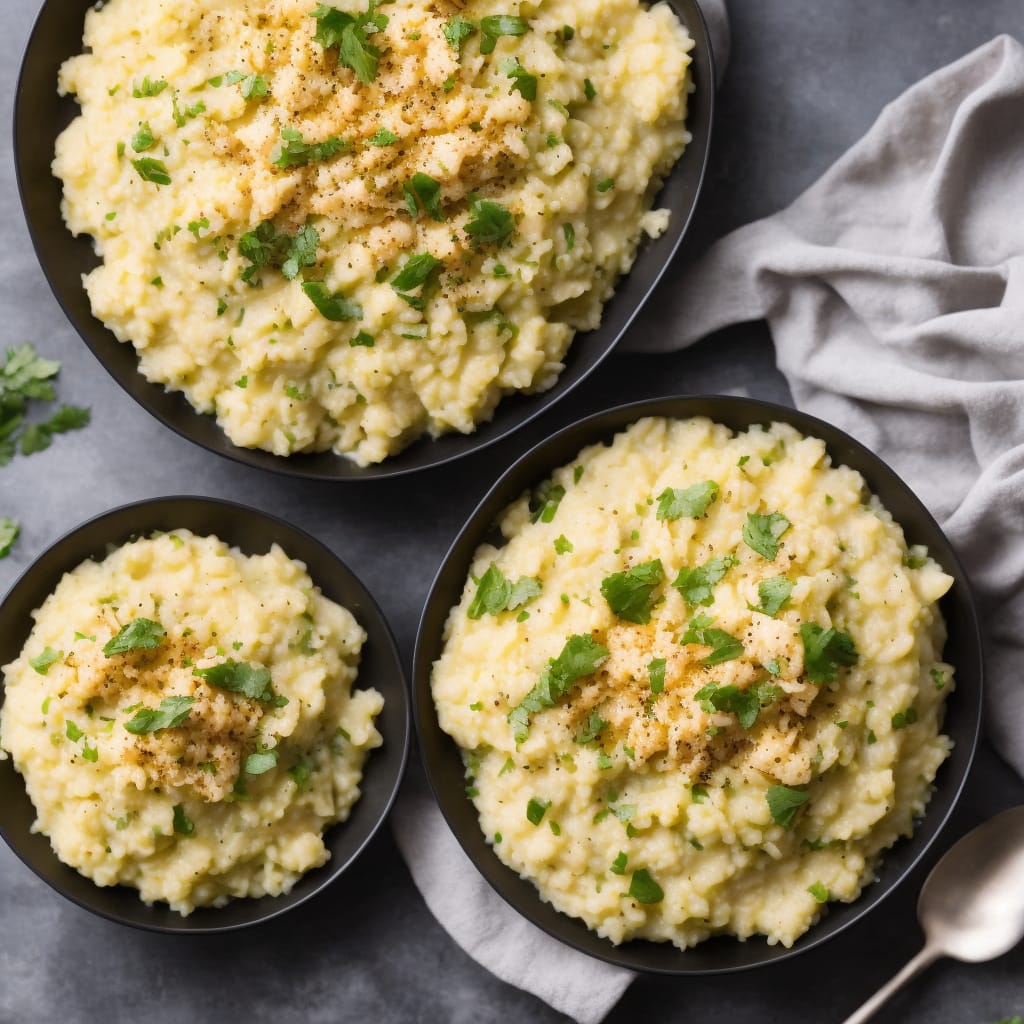 Creamy Keto Cauliflower Risotto Recipe
How To Make Creamy Keto Cauliflower Risotto Recipe
If you've been watching those calories and protein for your health, then these keto recipes are for you. Just because you're keeping shape, doesn't mean you have to miss out on those appetizing flavors. Enjoy dishes like low-calorie soup, juicy chicken meals, and even decadent desserts! These keto recipes are the key to a happy and healthy eating.
Ingredients
1 head of cauliflower, cut into florets
2 tablespoons of butter
1/2 cup of diced onion
2 cloves of garlic, minced
1 cup of chicken broth
1/2 cup of heavy cream
1/2 cup of grated Parmesan cheese
Salt and pepper to taste
Fresh parsley for garnish
Instructions
Place the cauliflower florets in a food processor and pulse until they resemble rice-like grains.

In a large skillet, melt the butter over medium heat. Add the onion and garlic and cook until softened, about 5 minutes.

Add the cauliflower rice to the skillet and cook for another 5 minutes, stirring occasionally.

Pour in the chicken broth and bring to a simmer. Cook for 10 minutes, or until the cauliflower is tender.

Stir in the heavy cream and grated Parmesan cheese until well combined. Cook for an additional 5 minutes to heat through.

Season with salt and pepper to taste. Serve hot, garnished with fresh parsley.
Nutrition
Calories :

180kcal

Total Fat :

14g

Saturated Fat :

9g

Cholesterol :

40mg

Sodium :

564mg

Total Carbohydrates :

8g

Dietary Fiber :

3g

Sugar :

3g

Protein :

7g