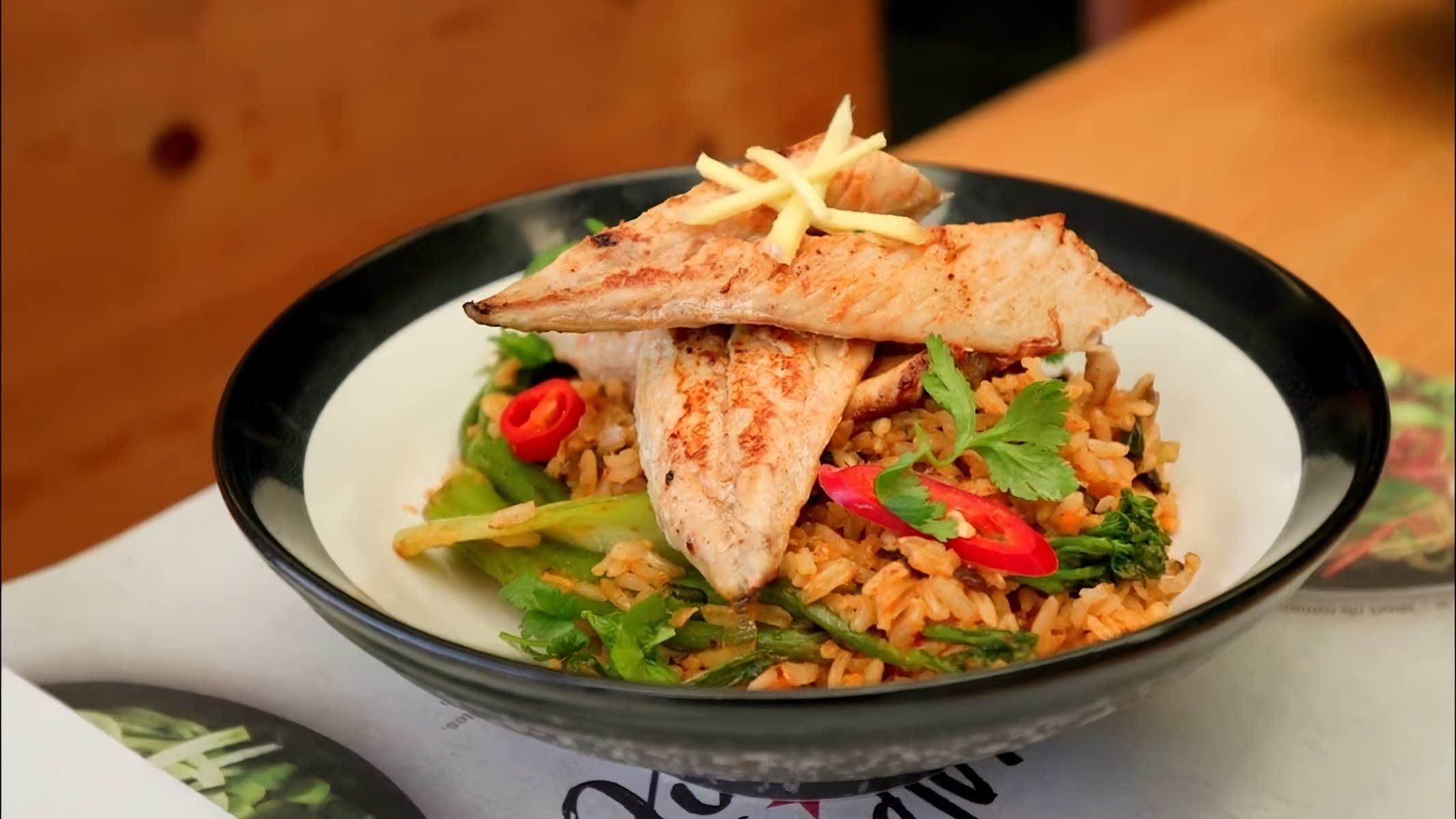 Miso Mackerel Rice Bowl Recipe
How To Make Miso Mackerel Rice Bowl
Cooking fish can be very tricky, especially if some are too delicate to be cooked. Well, with our fish recipes, it'll be easy as 1-2-3. We've got the details on different cooking methods for the perfect fish dish.
Ingredients
4 mackerel fillets
4 tablespoons of miso paste
2 tablespoons of mirin
2 tablespoons of soy sauce
2 tablespoons of brown sugar
4 cups of steamed rice
4 green onions, sliced
1 tablespoon of sesame seeds
Instructions
Preheat the grill to medium-high heat.

In a small bowl, whisk together the miso paste, mirin, soy sauce, and brown sugar until well combined.

Place the mackerel fillets on the grill and brush generously with the miso glaze.

Grill the mackerel for about 4-5 minutes on each side, or until cooked through and the glaze is caramelized.

Meanwhile, divide the steamed rice into 4 bowls.

Place the grilled mackerel fillets on top of the rice.

Garnish with sliced green onions and sprinkle with sesame seeds.

Serve the miso mackerel rice bowls hot and enjoy!
Nutrition
Calories :

350kcal

Total Fat :

10g

Saturated Fat :

2g

Cholesterol :

40mg

Sodium :

1050mg

Total Carbohydrates :

50g

Dietary Fiber :

3g

Sugar :

8g

Protein :

18g