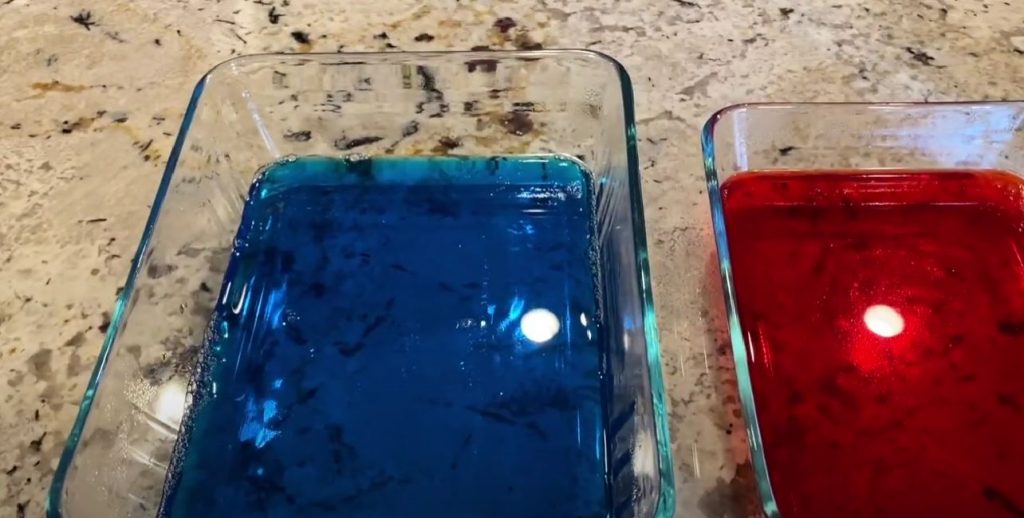 Jello Jigglers Recipe
How To Make Jello Jigglers
This simple Jello Jigglers recipe is an easy dessert or snack. These fruity and colorful treats come in different sizes and fun shapes.
Ingredients
2½

cup

boiling water,

do not add cold water

2

packs

gelatin,

any flavor Jell-o (8-serving size each)
Instructions
In a large mixing bowl, mix the dry gelatin mix with boiling water. Stir for at least 3 minutes or until Jell-o is dissolved.

Pour the mixture into a 13x9-inch pan and let it chill in the fridge for at least 3 hours or until firm.

Dip the bottom of the pan in warm water for 15 seconds. By using 2-inch cookie cutters, cut gelatin into 24 decorative shapes. Make sure to cut all the way to the bottom of the pan. Lift jigglers from the pan.

Store in a covered container and keep refrigerated. Remaining scraps can be eaten as a snack.
Nutrition
:

:

Calcium:

1mg

Calories:

1kcal

Iron:

1mg

Potassium:

1mg

Protein:

1g

Sodium:

1mg
Nutrition Disclaimer