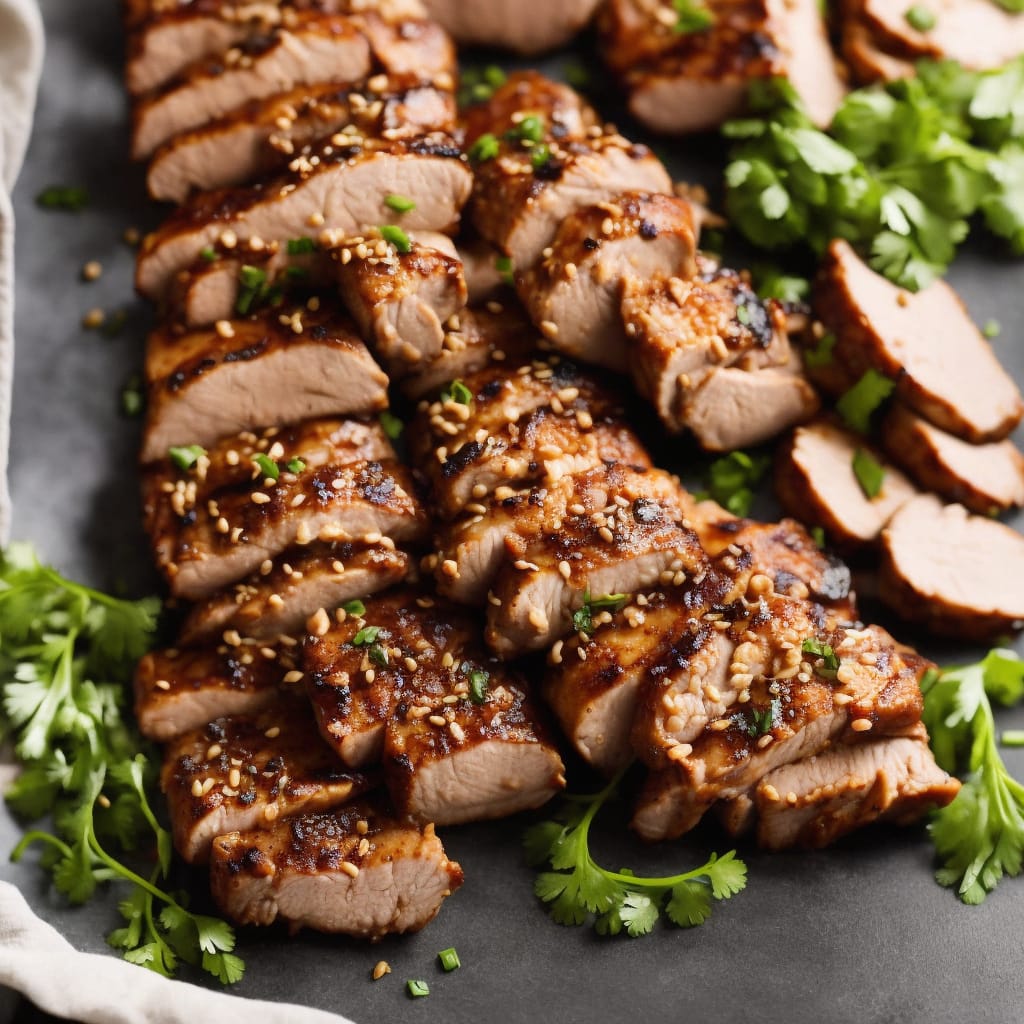 Chinese Pork Tenderloin Recipe
How To Make Chinese Pork Tenderloin
Oriental cooking is at its best with these flavorful Chinese recipes! Serve signature Chinese dishes like dumplings, noodles, fried rice, soup, and sauces with our tasty recipes. Taste the spices and seasonings of Asian cuisine when you make these delectable Chinese recipes.
Ingredients
1 lb pork tenderloin
2 tbsp soy sauce
1 tbsp hoisin sauce
1 tbsp honey
1 tbsp rice vinegar
2 cloves garlic, minced
1 tsp ginger, grated
1 tsp sesame oil
1/2 tsp red pepper flakes
1/4 cup water
2 green onions, sliced
1 tbsp vegetable oil
Instructions
Preheat the oven to 400°F (200°C).

In a small bowl, whisk together soy sauce, hoisin sauce, honey, rice vinegar, garlic, ginger, sesame oil, red pepper flakes, and water.

Heat vegetable oil in an oven-safe skillet over medium-high heat. Add the pork tenderloin and brown on all sides, about 5 minutes.

Pour the sauce mixture over the pork tenderloin and transfer the skillet to the preheated oven.

Roast the pork for about 15 minutes or until the internal temperature reaches 145°F (63°C).

Remove from the oven and let the pork rest for 5 minutes before slicing.

Garnish with sliced green onions and serve.
Nutrition
Calories :

250kcal

Total Fat :

8g

Saturated Fat :

2g

Cholesterol :

75mg

Sodium :

810mg

Total Carbohydrates :

10g

Dietary Fiber :

1g

Sugar :

7g

Protein :

31g