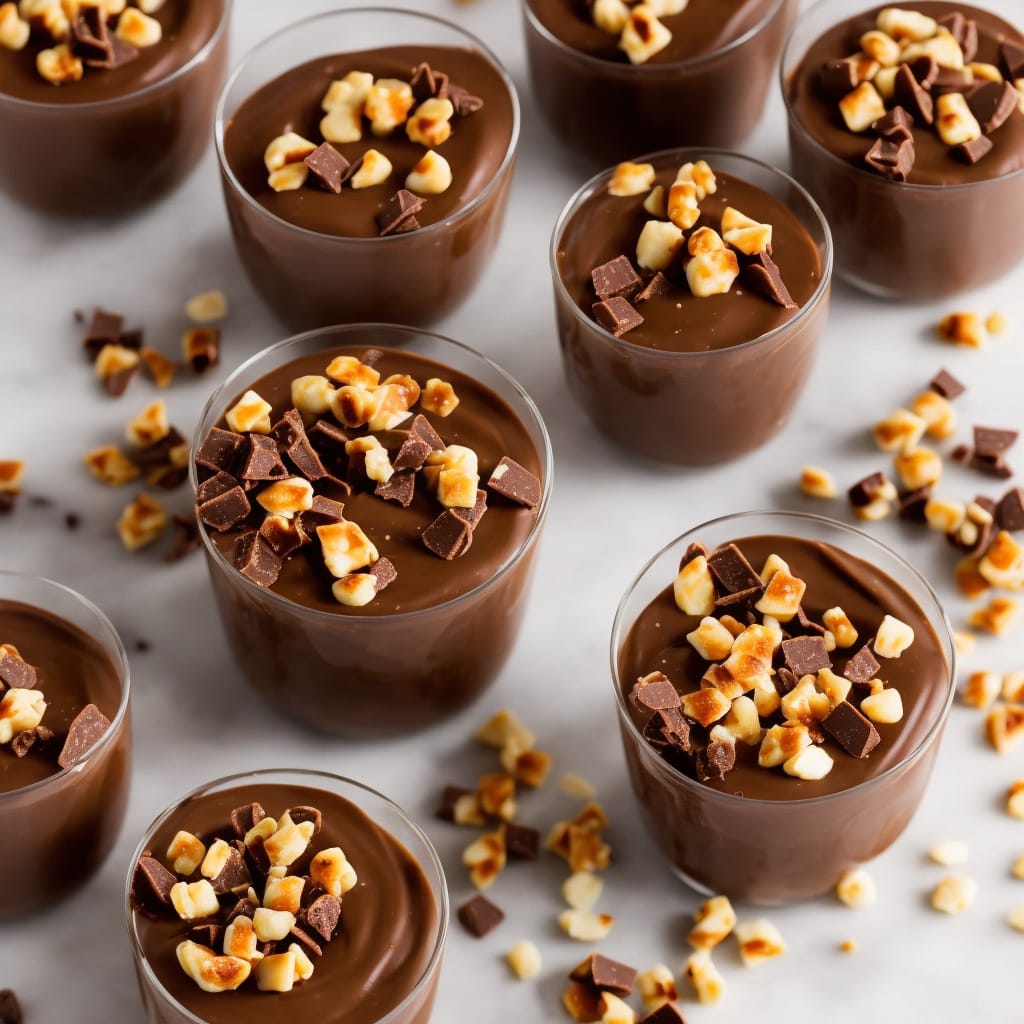 Salted Caramel Choc Pots Recipe
How To Make Salted Caramel Choc Pots
Chocolate is one of the classic and most popular desserts in the world. Delectable, gooey chocolate is the perfect go-to for those with a sweet tooth! And with our chocolate recipes, you won't have trouble finding the right chocolate dish to satisfy your cravings.
Ingredients
200g dark chocolate, chopped
1 cup heavy cream
1/4 cup granulated sugar
1/4 cup unsalted butter
1/2 tsp sea salt
2 large eggs, beaten
Whipped cream and caramel sauce, for garnish (optional)
Instructions
In a heatproof bowl, combine the chopped dark chocolate and set aside.

In a saucepan, heat the heavy cream, granulated sugar, unsalted butter, and sea salt over medium heat until it reaches a simmer, stirring occasionally.

Once the cream mixture is simmering, remove it from the heat and pour it over the chopped dark chocolate. Let it sit for 1-2 minutes to allow the chocolate to melt.

Stir the mixture until smooth and well combined. Gradually add the beaten eggs while continuously stirring.

Divide the mixture evenly among 4 serving ramekins or cups.

Place the ramekins in a baking dish and pour hot water into the dish to create a water bath.

Bake in a preheated oven at 325°F (160°C) for 12-15 minutes or until the chocolate pots are set around the edges but still slightly wobbly in the center.

Remove from the water bath and let them cool completely. Refrigerate for at least 2 hours or overnight for a firmer texture.

Serve chilled, optionally garnished with whipped cream and a drizzle of caramel sauce.
Nutrition
Calories :

470kcal

Total Fat :

36g

Saturated Fat :

22g

Cholesterol :

155mg

Sodium :

285mg

Total Carbohydrates :

37g

Dietary Fiber :

5g

Sugar :

27g

Protein :

6g