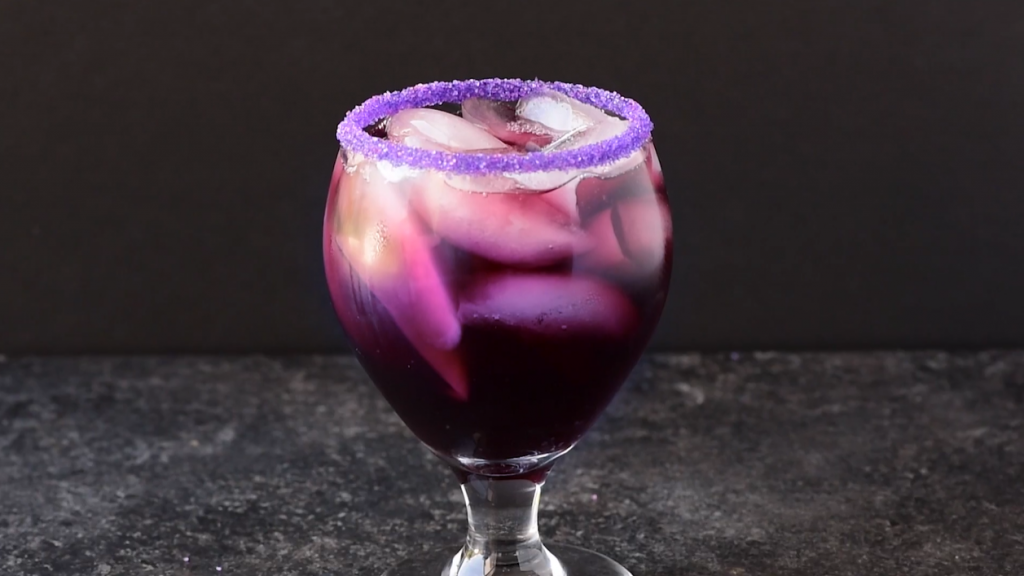 Easy Purple Pansy Bride's Punch Recipe
How To Make Purple Pansy Bride's Punch
To create this amazingly tangy bride's punch drink, all you need are pineapples for that sour kick, grapes for a little sweetness, and purple pansies.
Instructions
Pour the grape soda into a large punch bowl. Scoop ½ cup-sized balls of pineapple sorbet into the soda.
Float pansies on top amongst the sorbet scoops. Serve immediately with 1 scoop and 1 flower for each guest's cup.