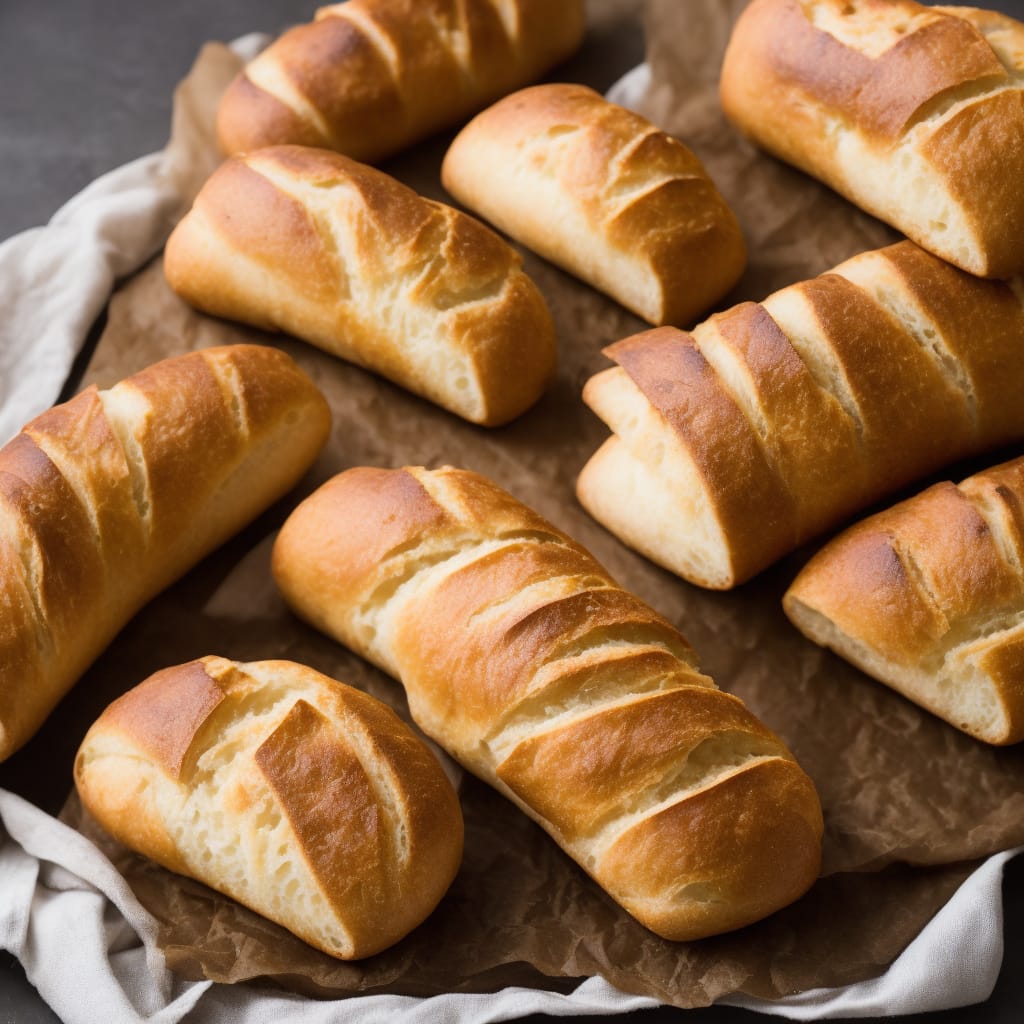 French Baguettes Recipe
How To Make French Baguettes Recipe
Ingredients
500g of bread flour
10g of salt
7g of active dry yeast
350ml of warm water
Instructions
In a bowl, combine the bread flour and salt. In a separate small bowl, dissolve the yeast in warm water.

Pour the yeast mixture into the flour mixture, and stir until a soft dough forms.

Knead the dough on a lightly floured surface for about 10 minutes, until it becomes smooth and elastic.

Place the dough in a greased bowl, cover it with a damp cloth, and let it rise in a warm place for about 1 hour, or until it doubles in size.

Preheat the oven to 220°C (425°F). Punch down the dough and divide it into 4 equal portions.

Roll each portion into a long, thin baguette shape, and place them on a baking sheet lined with parchment paper.

Make diagonal slashes on the top of each baguette with a sharp knife. This helps the bread to expand while baking.

Bake the baguettes in the preheated oven for about 20-30 minutes, or until they are golden brown and sound hollow when tapped on the bottom.

Remove the baguettes from the oven and let them cool on a wire rack before serving.
Nutrition
Calories :

332kcal

Total Fat :

1g

Sodium :

2400mg

Total Carbohydrates :

69g

Dietary Fiber :

2g

Protein :

10g