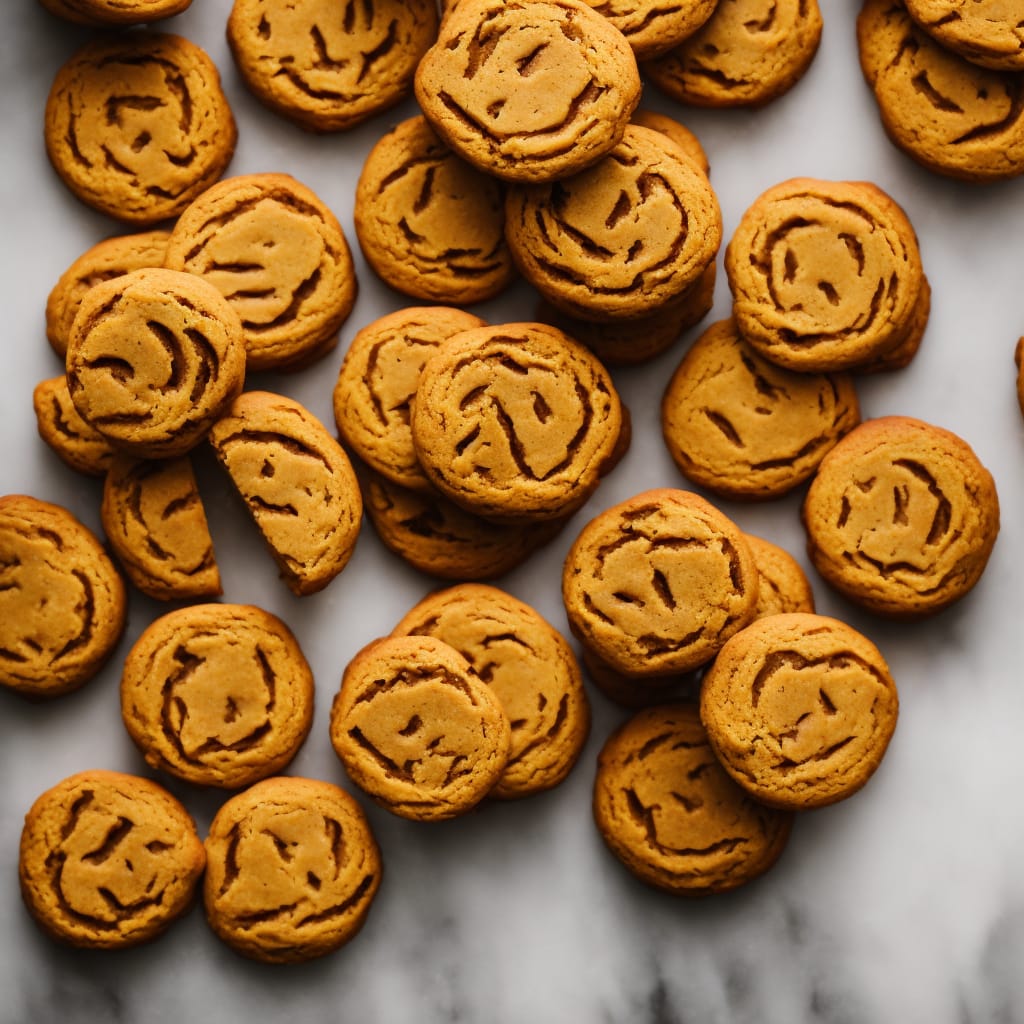 Pumpkin Biscuits Recipe
How To Make Pumpkin Biscuits
Dive into the art of bread-making with our bread dough recipes! Learn how to bake bread and other dough food with these bread dough recipes. From sourdough bread to scones, there's no bread you won't know how to make. Learn from our recipes and you'll soon be ready to open your own bakery in no time!
Ingredients
2 cups all-purpose flour
1 tbsp baking powder
1 tsp salt
1 tsp pumpkin pie spice
1/2 cup cold unsalted butter, cubed
1/2 cup canned pumpkin puree
1/4 cup milk
2 tbsp honey
Instructions
Preheat the oven to 425°F (220°C). Line a baking sheet with parchment paper.

In a large mixing bowl, whisk together the flour, baking powder, salt, and pumpkin pie spice.

Add the cold butter to the bowl and use a pastry cutter or your fingers to work it into the dry ingredients until it resembles coarse crumbs.

In a separate bowl, whisk together the pumpkin puree, milk, and honey until well combined.

Pour the wet ingredients into the dry ingredients and stir until just combined.

Turn the mixture out onto a floured surface and knead it gently a few times until it comes together into a cohesive ball.

Pat the dough down until it's about 1/2-inch thick. Use a biscuit cutter to cut out rounds of dough and place them onto the prepared baking sheet.

Bake in the preheated oven for 12-15 minutes, or until the biscuits have risen and turned golden brown.

Remove from the oven and allow to cool slightly before serving.
Nutrition
Calories :

237kcal

Total Fat :

11g

Saturated Fat :

7g

Cholesterol :

30mg

Sodium :

461mg

Total Carbohydrates :

31g

Dietary Fiber :

2g

Sugar :

6g

Protein :

4g