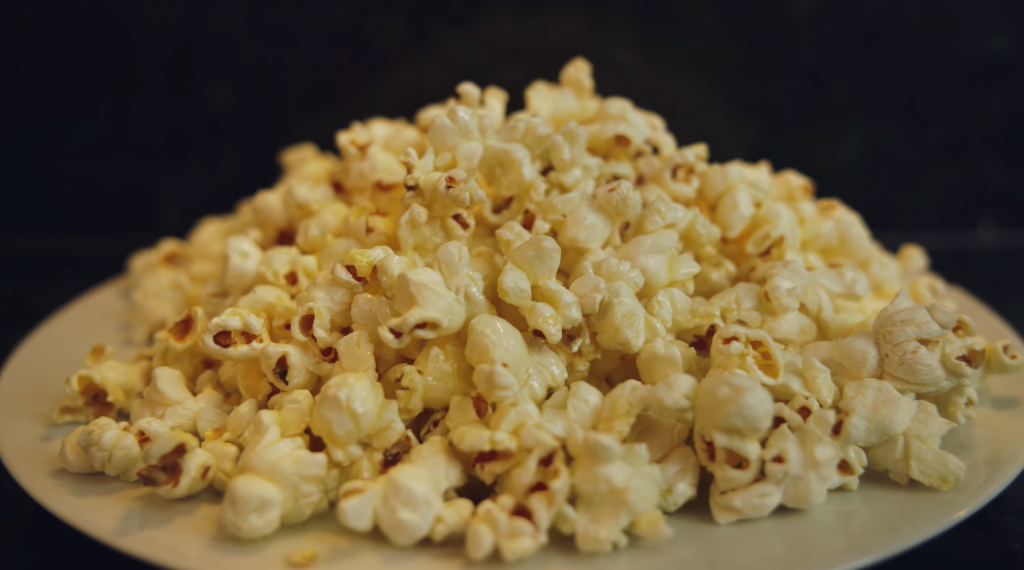 Stovetop Popcorn Recipe
How To Make Stovetop Popcorn
No microwave? Pop a snack over the stovetop with this super easy popcorn recipe that needs just a couple of ingredients and your fave flavoring!
Ingredients
cooking oil

popcorn kernels

seasoning mix of choice
Instructions
Pour enough oil into the pot to coat the bottom and heat on medium-high heat until the oil shimmers and is hot enough to pop the kernels.

Add enough popcorn kernels to make a single layer on the bottom of the pot. Reduce the heat to medium, and put the lid on the pot.

When the kernels start to pop, hold on to the handles (use the potholders), and shake the pot over the heat source while the popcorn pops.

When the popping slows down and there's no pop for 10 seconds, take the pot off of the burner, and turn off the stove. Don't worry if there are few more pops coming from the pot.

Take off the lid and dump the popcorn into the serving bowl.

Sprinkle a seasoning mix on the popcorn, and toss it by hand.