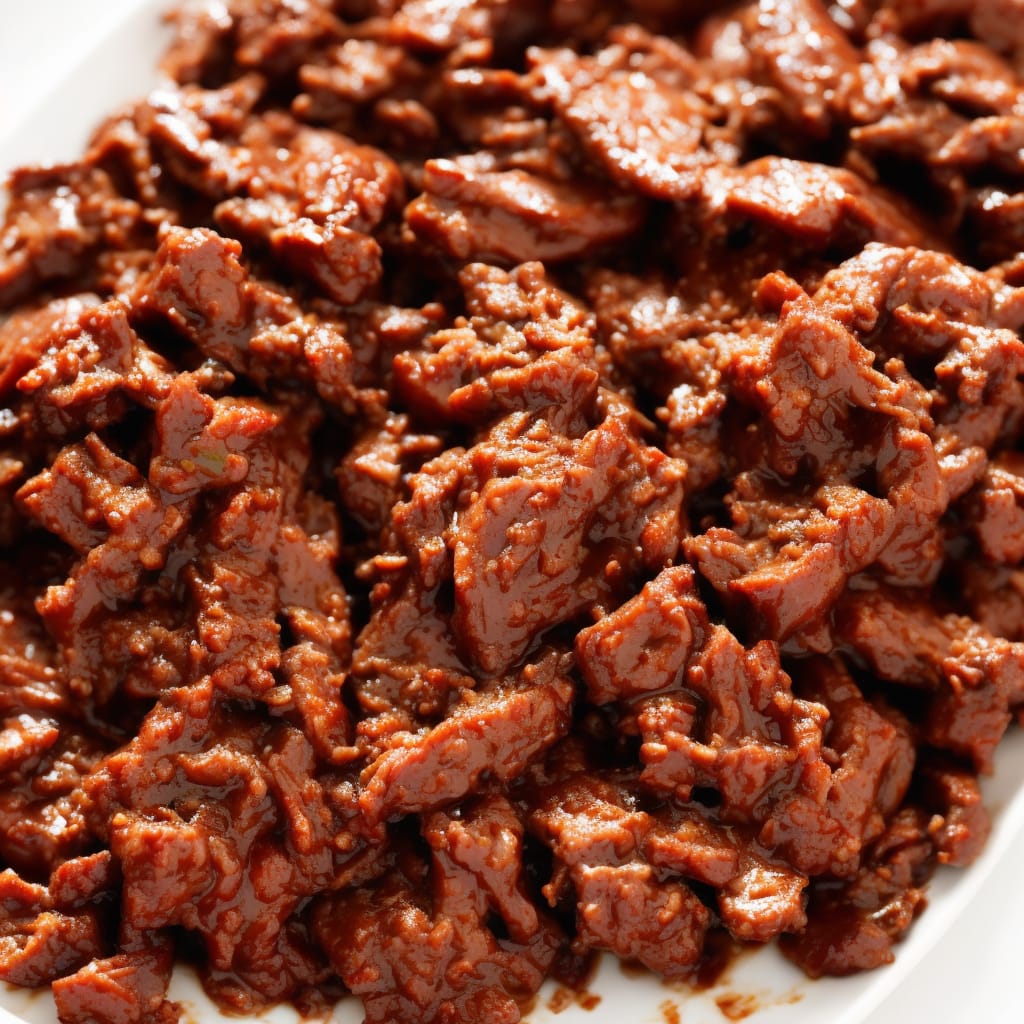 Barbeque Shredded Beef Recipe
How To Make Barbeque Shredded Beef Recipe
If you're the outdoorsy type who simply loves grilled food and barbeque, then these grilled and BBQ recipes are for you! Cooking at the grill will be no challenge at all when you've got our grilled and BBQ recipes at hand.
Total:
4 hours 10 minutes
Ingredients
2 pounds beef chuck roast
1 cup barbeque sauce
1/4 cup brown sugar
1/4 cup apple cider vinegar
1 tablespoon Worcestershire sauce
1 teaspoon garlic powder
1 teaspoon onion powder
1 teaspoon paprika
1/2 teaspoon salt
1/2 teaspoon black pepper
Hamburger buns, for serving
Instructions
Preheat the grill or smoker to 250°F (120°C).

Season the beef chuck roast with salt, black pepper, garlic powder, onion powder, and paprika.

Place the seasoned beef chuck roast on the grill or smoker, and cook for 3-4 hours, or until the internal temperature reaches 205°F (96°C) and the beef is fork-tender.

While the beef is cooking, make the barbeque sauce. In a saucepan, combine the barbeque sauce, brown sugar, apple cider vinegar, Worcestershire sauce, and salt.

Simmer the barbeque sauce over low heat for 10-15 minutes, stirring occasionally.

Once the beef is cooked and tender, remove it from the grill or smoker. Use two forks to shred the beef into small pieces.

Pour the barbeque sauce over the shredded beef, tossing to coat evenly.

Place the shredded beef back on the grill or smoker for an additional 15-20 minutes to allow the flavors to meld together.

Serve the barbeque shredded beef on hamburger buns and enjoy!
Nutrition
Calories :

420kcal

Total Fat :

14g

Saturated Fat :

5g

Cholesterol :

138mg

Sodium :

851mg

Total Carbohydrates :

37g

Dietary Fiber :

1g

Sugar :

30g

Protein :

34g