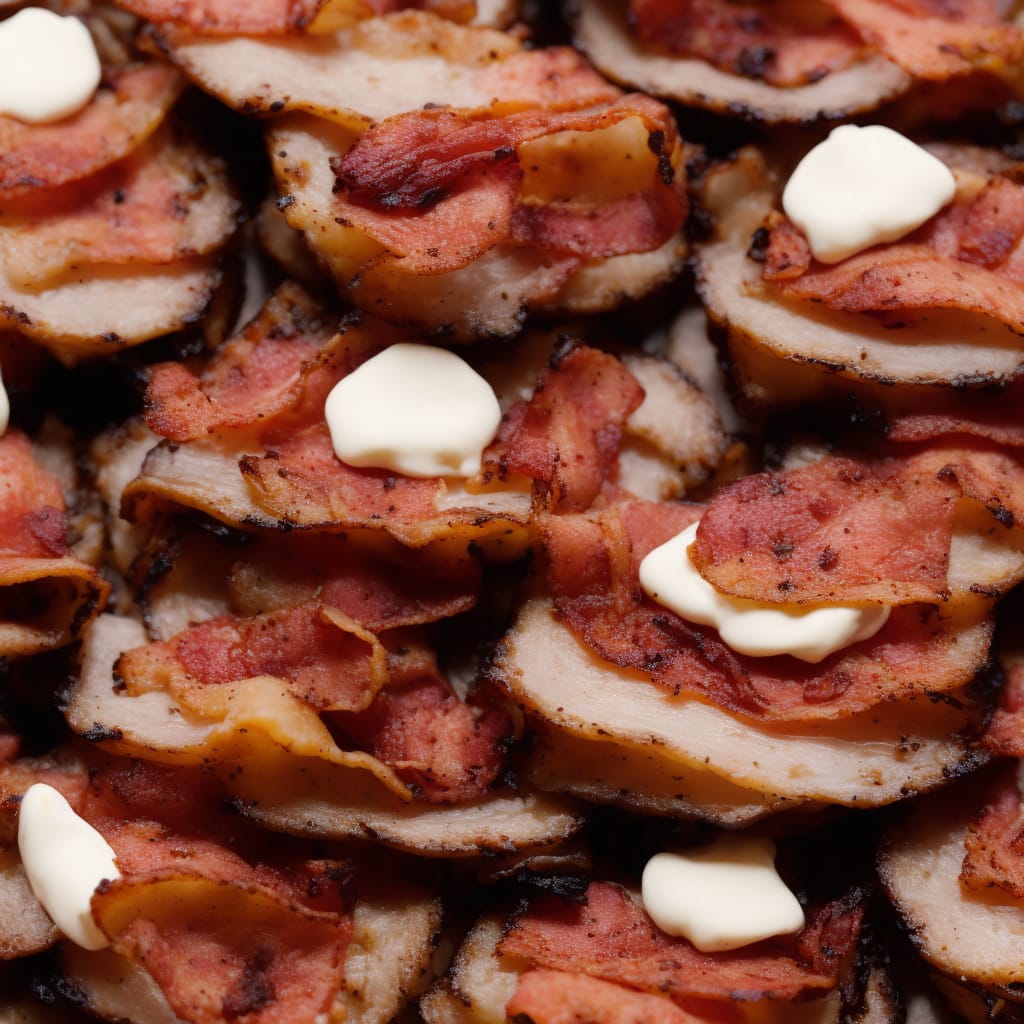 Smoked Bacon Bomb Recipe
How To Make Smoked Bacon Bomb
If you're the outdoorsy type who simply loves grilled food and barbeque, then these grilled and BBQ recipes are for you! Cooking at the grill will be no challenge at all when you've got our grilled and BBQ recipes at hand.
Total:
2 hours and 15 minutes
Ingredients
1 lb ground beef
8 slices bacon
1 cup shredded cheddar cheese
1/2 cup bread crumbs
1/4 cup chopped onion
2 cloves garlic, minced
1 tbsp Worcestershire sauce
1 tsp salt
1/2 tsp black pepper
1/2 tsp smoked paprika
1/4 tsp cayenne pepper (optional)
BBQ sauce, for serving
Instructions
Preheat your smoker to 225°F (110°C).

In a large bowl, combine ground beef, bread crumbs, onion, garlic, Worcestershire sauce, salt, black pepper, smoked paprika, and cayenne pepper. Mix well.

Divide the beef mixture into 4 equal portions and shape each portion into a small loaf shape.

Take 2 slices of bacon and place them side by side, slightly overlapping. Place one portion of the beef mixture in the center of the bacon slices.

Wrap the bacon around the beef mixture, securing it tightly. Repeat with the remaining portions.

Place the bacon-wrapped beef bombs on the smoker grate and smoke for 1.5 to 2 hours, or until the internal temperature reaches 160°F (71°C).

Remove the bacon bombs from the smoker and let them rest for 5 minutes before serving.

Serve the smoked bacon bombs with your favorite BBQ sauce.
Nutrition
Calories :

512kcal

Total Fat :

31g

Saturated Fat :

13g

Cholesterol :

155mg

Sodium :

1083mg

Total Carbohydrates :

9g

Dietary Fiber :

1g

Sugar :

2g

Protein :

49g