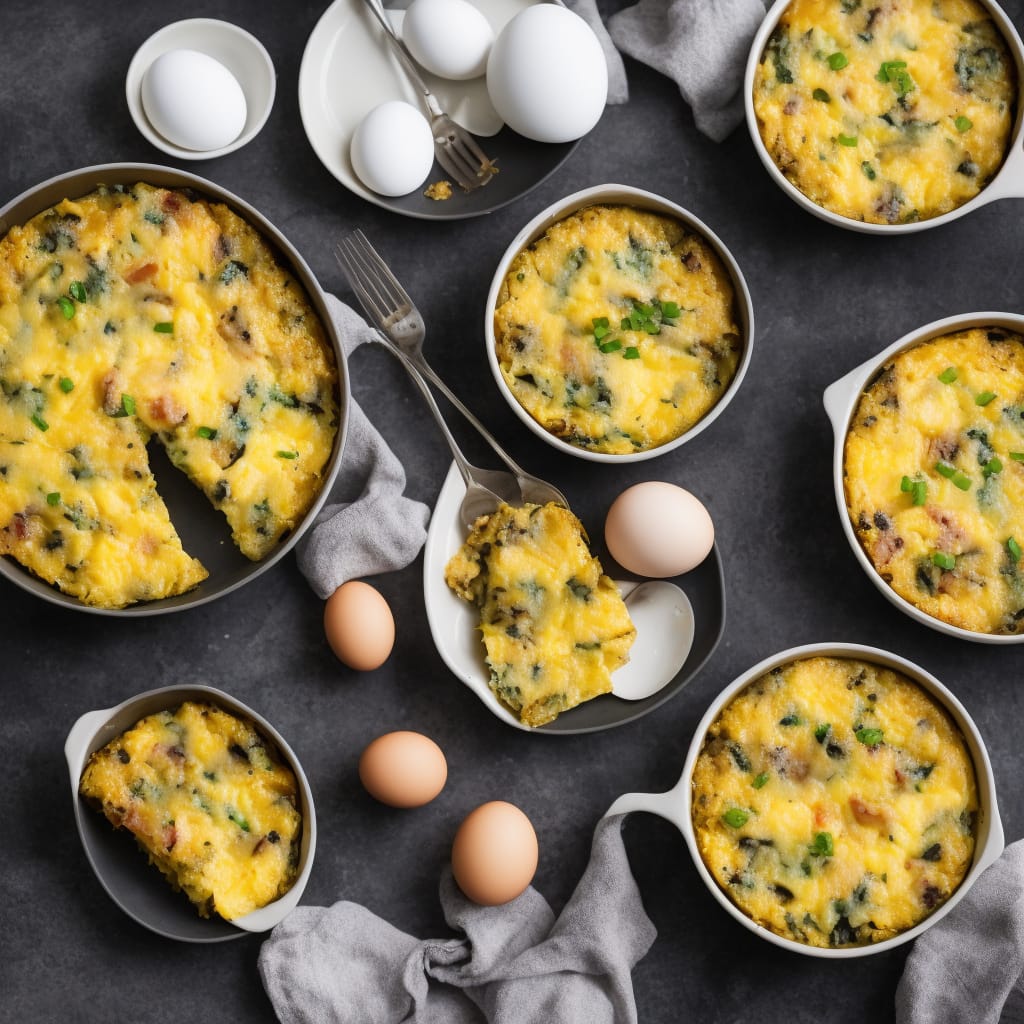 Rebekah's Keto Egg Casserole Recipe
How To Make Rebekah's Keto Egg Casserole
If you've been watching those calories and protein for your health, then these keto recipes are for you. Just because you're keeping shape, doesn't mean you have to miss out on those appetizing flavors. Enjoy dishes like low-calorie soup, juicy chicken meals, and even decadent desserts! These keto recipes are the key to a happy and healthy eating.
Ingredients
8 eggs
1 cup shredded cheddar cheese
1 cup diced bell peppers
1 cup diced mushrooms
1/2 cup diced onions
1/2 cup diced cooked bacon
1/4 cup heavy cream
1 tsp salt
1/2 tsp black pepper
Instructions
Preheat the oven to 350°F (175°C) and grease a 9×9 inch (23×23 cm) baking dish.

In a large bowl, whisk together the eggs, heavy cream, salt, and black pepper.

Stir in the shredded cheddar cheese, bell peppers, mushrooms, onions, and cooked bacon.

Pour the mixture into the greased baking dish and spread it evenly.

Bake in the preheated oven for 25-30 minutes, or until the eggs are set and the top is golden brown.

Remove from the oven and let it cool for a few minutes before slicing and serving.
Nutrition
Calories :

280kcal

Total Fat :

20g

Saturated Fat :

8g

Cholesterol :

350mg

Sodium :

800mg

Total Carbohydrates :

4g

Dietary Fiber :

1g

Sugar :

2g

Protein :

20g