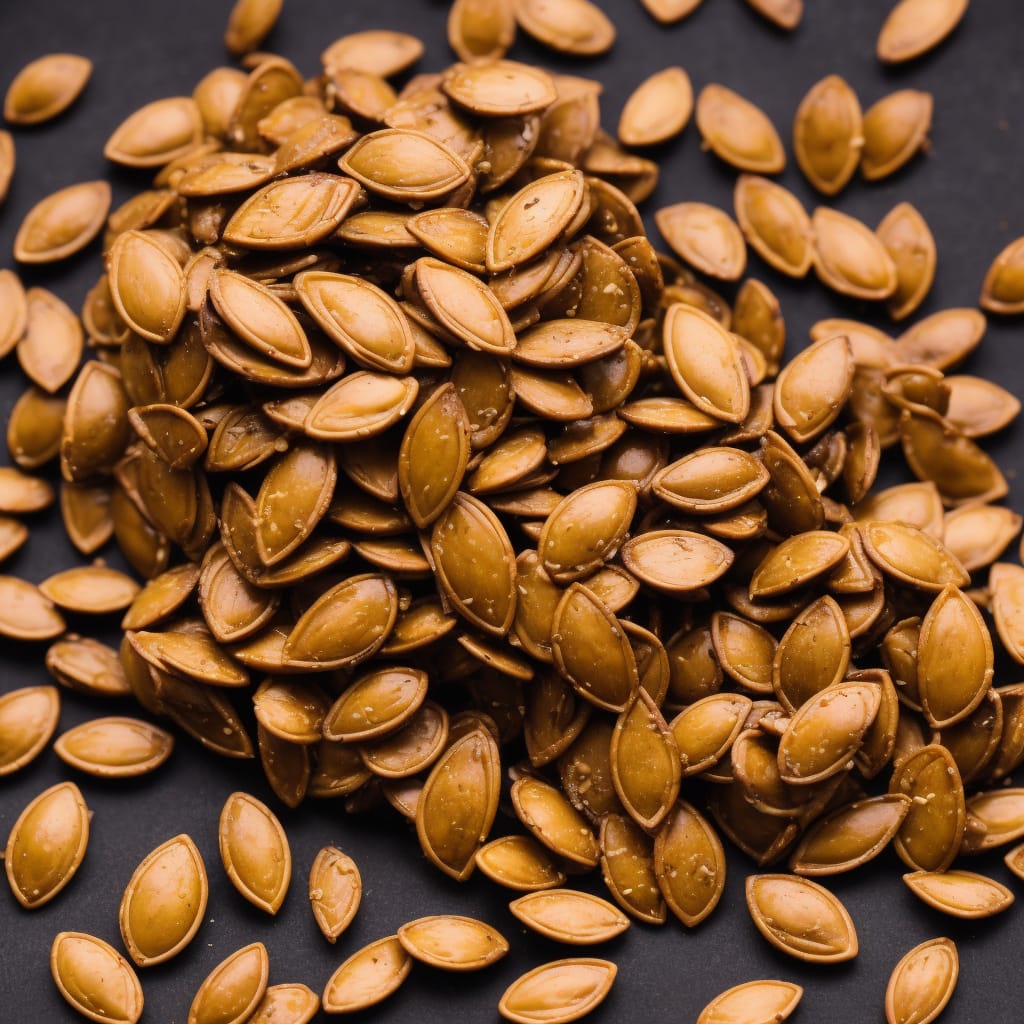 Spiced Pumpkin Seeds Recipe
How To Make Spiced Pumpkin Seeds Recipe
Ingredients
2 cups pumpkin seeds
1 tbsp olive oil
1 tsp chili powder
1/2 tsp paprika
1/2 tsp garlic powder
1/4 tsp cayenne pepper
1/4 tsp salt
Instructions
Preheat the oven to 350°F (175°C).

In a bowl, toss the pumpkin seeds with olive oil until evenly coated.

Add the chili powder, paprika, garlic powder, cayenne pepper, and salt. Mix well to coat the pumpkin seeds with the spices.

Spread the seasoned pumpkin seeds on a baking sheet in a single layer.

Bake for 15 minutes, or until the pumpkin seeds are golden and crispy.

Remove from the oven and let them cool completely.

Store in an airtight container for up to a week.
Nutrition
Calories :

180kcal

Total Fat :

14g

Saturated Fat :

2g

Sodium :

220mg

Total Carbohydrates :

3g

Dietary Fiber :

2g

Protein :

10g