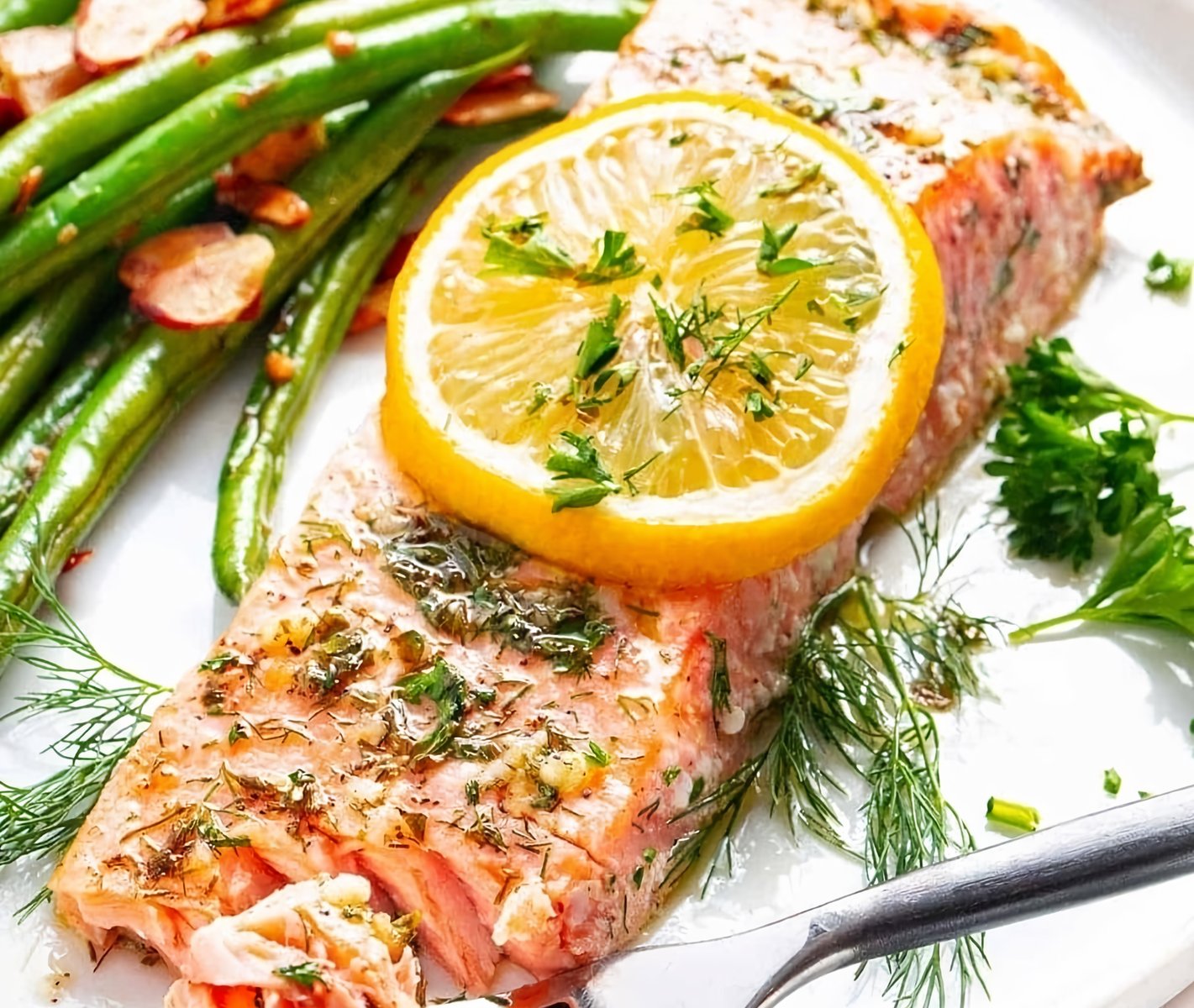 Oven-Baked Smoked Salmon, Pepper & Pesto Tortilla Recipe
How To Make Oven-Baked Smoked Salmon, Pepper & Pesto Tortilla
Cooking fish can be very tricky, especially if some are too delicate to be cooked. Well, with our fish recipes, it'll be easy as 1-2-3. We've got the details on different cooking methods for the perfect fish dish.
Ingredients
4 large tortillas
8 ounces of smoked salmon, thinly sliced
1 red bell pepper, sliced
1 yellow bell pepper, sliced
4 tablespoons of pesto
1/2 cup of shredded mozzarella cheese
Salt and pepper to taste
Instructions
Preheat the oven to 375°F (190°C).

Lay out the tortillas and spread 1 tablespoon of pesto on each one.

On each tortilla, arrange a few slices of smoked salmon, followed by the sliced bell peppers.

Sprinkle the shredded mozzarella cheese evenly over the toppings.

Season with salt and pepper to taste.

Roll up each tortilla tightly and place them on a baking sheet.

Bake in the preheated oven for 15-20 minutes, or until the tortillas are golden and crispy.

Remove from the oven and let cool for a few minutes before slicing.

Serve the oven-baked tortillas warm and enjoy!
Nutrition
Calories :

380kcal

Total Fat :

15g

Saturated Fat :

4g

Cholesterol :

28mg

Sodium :

945mg

Total Carbohydrates :

43g

Dietary Fiber :

3g

Sugars :

2g

Protein :

19g