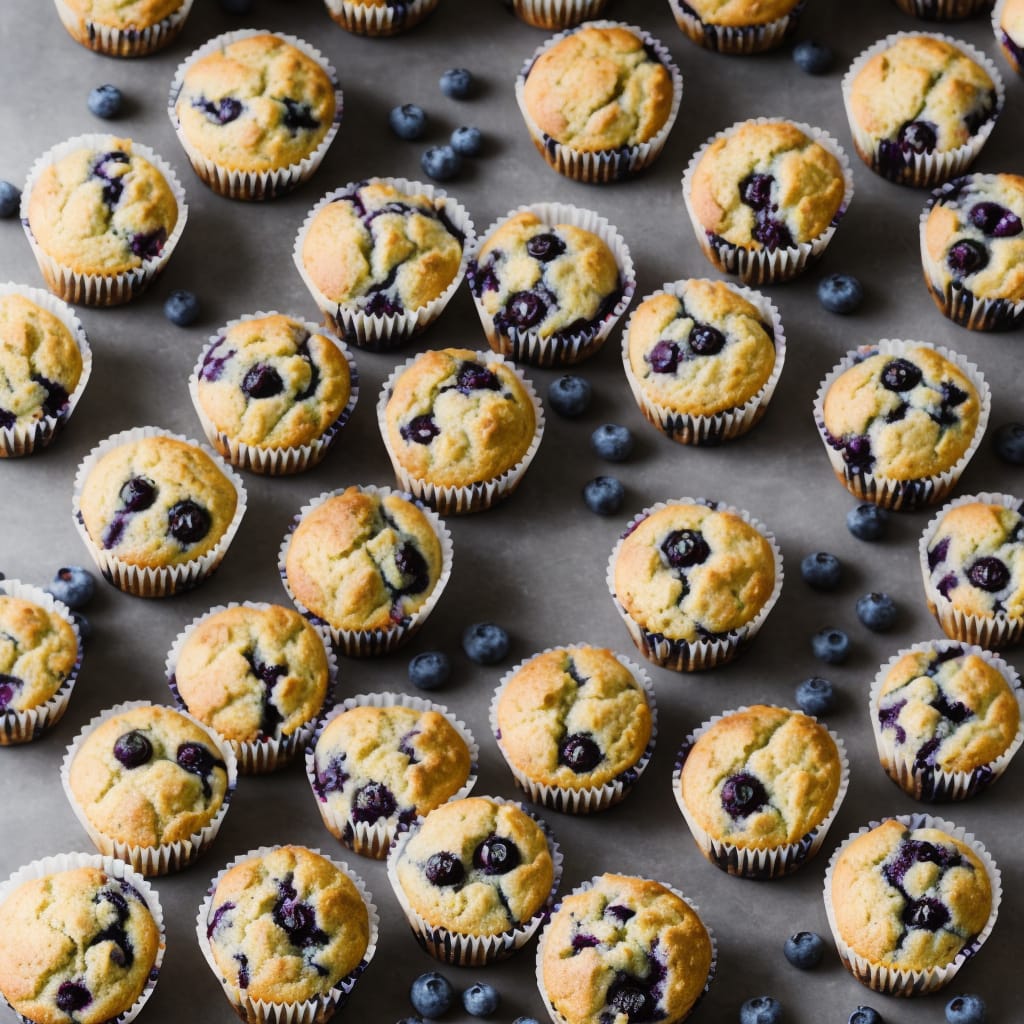 Best 100 Calorie Blueberry Muffins Recipe
How To Make Best 100 Calorie Blueberry Muffins Recipe
Prefer something a little denser than cupcakes? Look no further, muffins got you covered! These easy muffin recipes will help you create baked treats that are sure to win the hearts of many.
Ingredients
1 cup all-purpose flour
1/2 cup whole wheat flour
1/4 cup granulated sugar
2 tsp baking powder
1/4 tsp salt
1/2 cup unsweetened applesauce
1/4 cup skim milk
1/4 cup honey
1 tsp vanilla extract
1 cup fresh blueberries
Instructions
Preheat your oven to 375°F (190°C) and line a muffin tin with paper liners.

In a large bowl, mix together the all-purpose flour, whole wheat flour, sugar, baking powder, and salt.

In a separate bowl, whisk together the applesauce, skim milk, honey, and vanilla extract.

Pour the wet ingredients into the dry ingredients and stir until just combined. Do not overmix.

Gently fold in the blueberries.

Spoon the batter evenly into the prepared muffin tin.

Bake for 18-20 minutes or until a toothpick inserted into the center of a muffin comes out clean.

Allow the muffins to cool in the tin for 5 minutes before transferring them to a wire rack to cool completely.
Nutrition
Calories :

100kcal

Total Fat :

0g

Saturated Fat :

0g

Cholesterol :

0mg

Sodium :

140mg

Total Carbohydrates :

24g

Dietary Fiber :

2g

Sugar :

9g

Protein :

3g