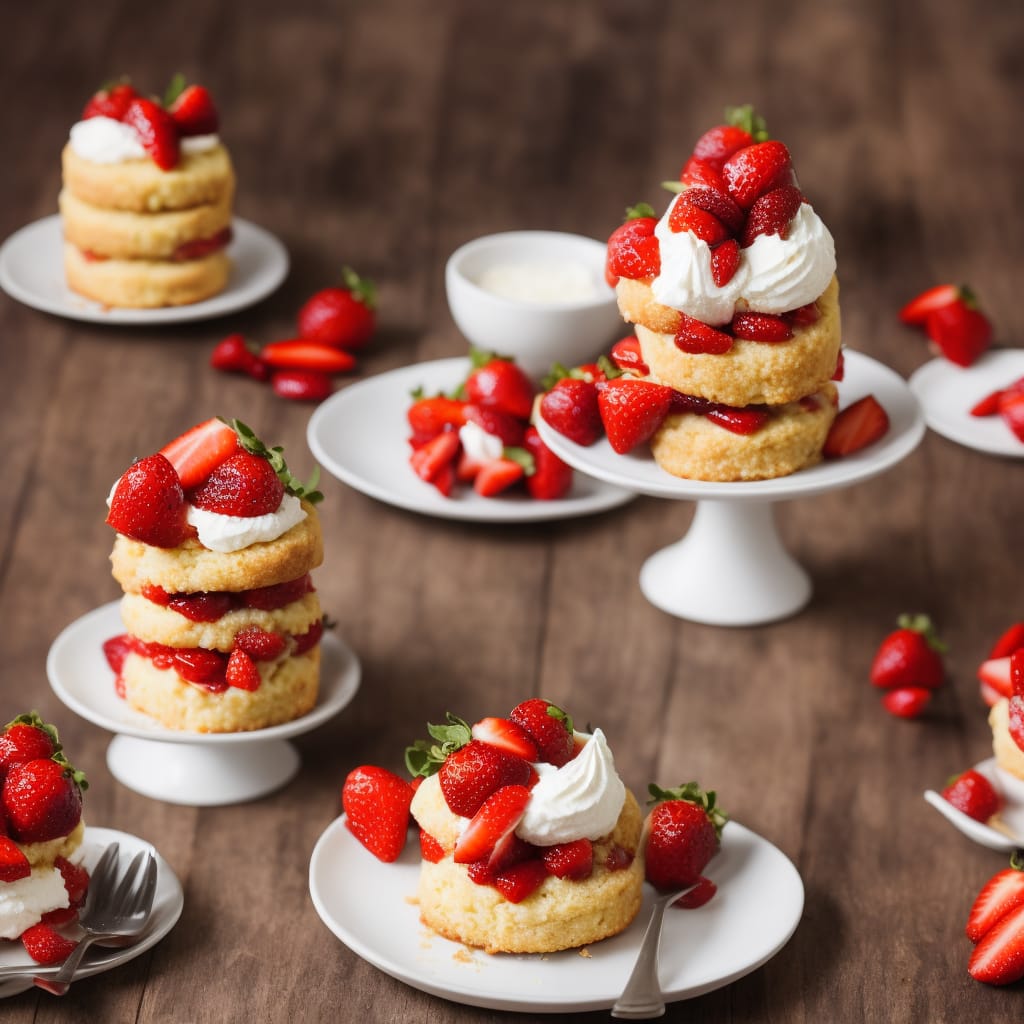 Old-Fashioned Shortcake Recipe
How To Make Old-Fashioned Shortcake Recipe
Want a dessert that's a little more fun and visual? Then cupcakes is the treat for you! Enjoy these cupcake recipes as a sweet dessert, or sneak them in as something to snack on when nobody's looking. You deserve it!
Ingredients
2 cups of all-purpose flour
1/4 cup of granulated sugar
1 tablespoon of baking powder
1/2 teaspoon of salt
1/2 cup of unsalted butter, cold and cubed
3/4 cup of milk
1 teaspoon of vanilla extract
2 cups of fresh strawberries, sliced
2 tablespoons of granulated sugar
Whipped cream, for serving
Instructions
Preheat your oven to 425°F (220°C). Line a baking sheet with parchment paper.

In a large mixing bowl, whisk together the flour, sugar, baking powder, and salt.

Add the cold cubed butter to the dry ingredients. Use a pastry cutter or your fingers to cut the butter into the flour mixture until it resembles coarse crumbs.

Make a well in the center of the mixture and pour in the milk and vanilla extract. Stir until just combined.

Turn the dough out onto a lightly floured surface and gently knead it a few times until it comes together. Be careful not to overwork the dough.

Roll out the dough to about 1/2 inch thickness. Use a biscuit cutter to cut out 4 rounds of dough and place them onto the prepared baking sheet.

Bake the shortcakes for 15-20 minutes, or until they are golden brown and cooked through. Allow them to cool on a wire rack.

In a bowl, combine the sliced strawberries with 2 tablespoons of sugar. Let them sit for about 10 minutes to release their juices.

To serve, slice each shortcake in half horizontally. Spoon some of the strawberry mixture onto the bottom half of each shortcake. Top with a dollop of whipped cream and then place the top half of the shortcake on top. Serve immediately.
Nutrition
Calories :

420kcal

Total Fat :

14g

Saturated Fat :

8g

Cholesterol :

35mg

Sodium :

380mg

Total Carbohydrates :

68g

Dietary Fiber :

2g

Sugar :

23g

Protein :

5g