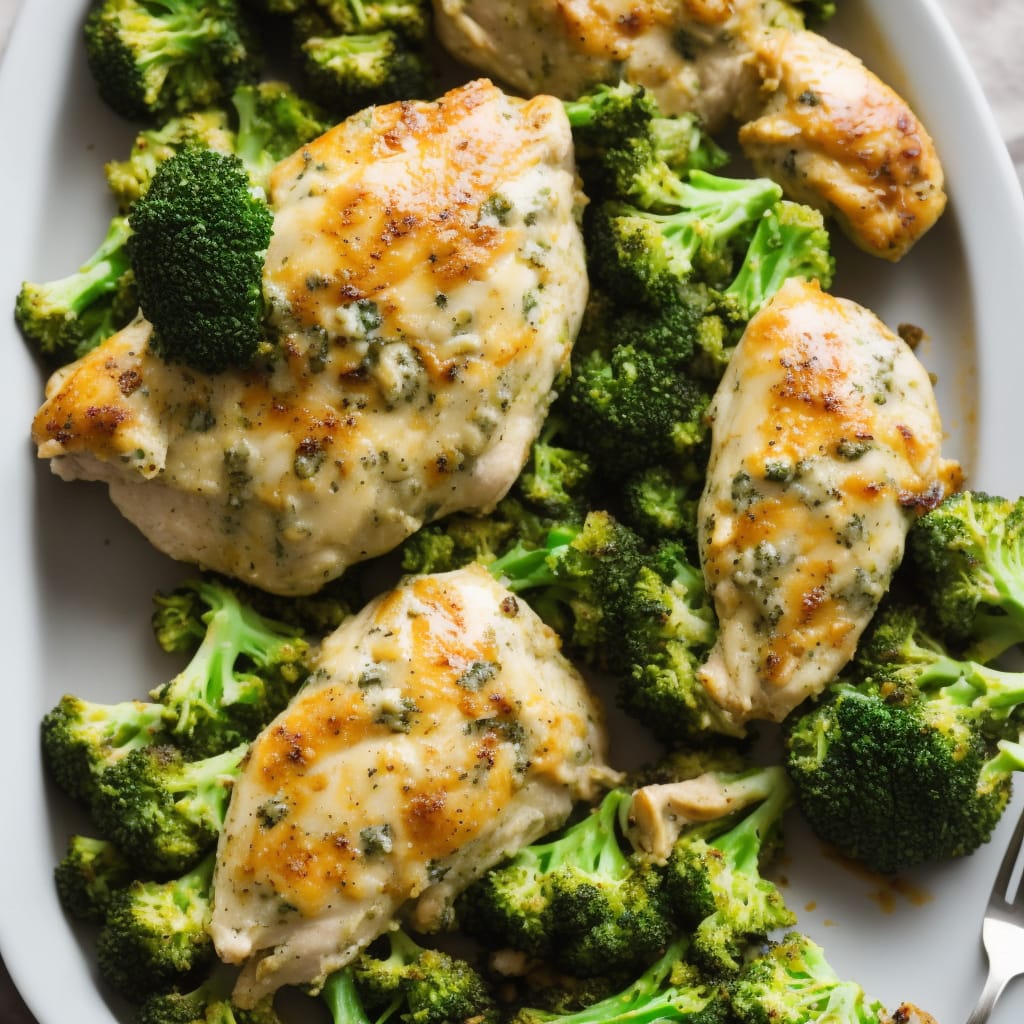 Broccoli Cheese Stuffed Chicken Recipe
How To Make Broccoli Cheese Stuffed Chicken Recipe
Stuffing is a great add-on to your main dishes. More than just something to fill the turkey with during Thanksgiving, stuffing is a wonderful side dish to complement your dish of choice. There's no stopping you in enjoying this stuffing recipe!
Cooking:
prep time: 15 minutes
Ingredients
4 boneless, skinless chicken breasts
1 cup chopped broccoli
1 cup shredded cheddar cheese
1/2 teaspoon garlic powder
1/2 teaspoon onion powder
1/2 teaspoon paprika
Salt and pepper to taste
Instructions
Preheat the oven to 375°F (190°C).

Cut a slit along the side of each chicken breast to create a pocket for stuffing.

In a bowl, mix together the chopped broccoli, shredded cheddar cheese, garlic powder, onion powder, paprika, salt, and pepper.

Stuff each chicken breast with the broccoli and cheese mixture, pressing the sides to seal.

Place the stuffed chicken breasts on a baking sheet lined with parchment paper or greased with cooking spray.

Bake for 20-25 minutes, or until the chicken is cooked through and the cheese is melted and bubbly.

Let the chicken rest for a few minutes before serving.
Nutrition
Calories :

300kcal

Total Fat :

10g

Saturated Fat :

5g

Cholesterol :

100mg

Sodium :

500mg

Total Carbohydrates :

6g

Dietary Fiber :

2g

Sugar :

2g

Protein :

40g