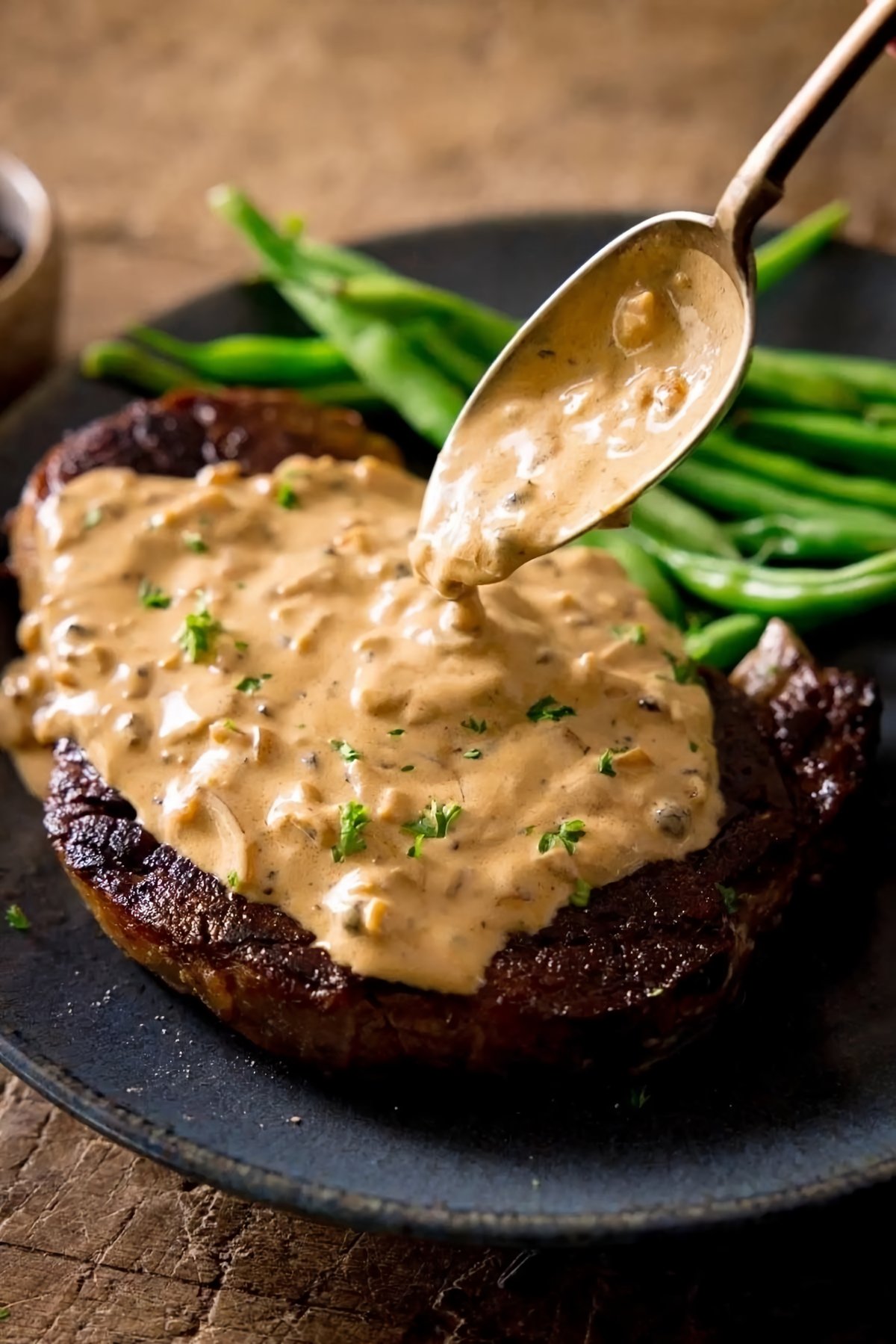 Green Peppercorn Sauce Recipe
How To Make Green Peppercorn Sauce Recipe
Need something to amp up the flavor on your appetizers? Look no further from our delicious dip recipes. Together with an array of sauce recipes, these delightful flavorings are sure to enhance any meal. We have a variety of recipes, from savory marinara sauces to sweet cinnamon dips. Pair off these yummy dip recipes with your favorite finger foods and snacks for a more delightful treat!
Ingredients
2 tablespoons butter
1 shallot, finely chopped
2 cloves of garlic, minced
1 cup heavy cream
2 tablespoons green peppercorns in brine, drained
1 tablespoon Dijon mustard
Salt, to taste
Instructions
In a saucepan, melt the butter over medium heat. Add the chopped shallot and minced garlic, and sauté until softened.

Pour in the heavy cream and bring to a simmer. Cook for about 5 minutes, stirring occasionally.

Add the green peppercorns and Dijon mustard to the saucepan. Stir well to combine.

Continue cooking the sauce for another 10 minutes, or until it thickens slightly.

Remove from heat and season with salt to taste.

Use a blender or immersion blender to puree the sauce until smooth. If desired, strain the sauce to remove any remaining solids.

Serve the green peppercorn sauce hot over grilled meats or roasted vegetables.
Nutrition
Calories :

275kcal

Total Fat :

28g

Saturated Fat :

16g

Sodium :

132mg

Total Carbohydrates :

4g

Protein :

2g