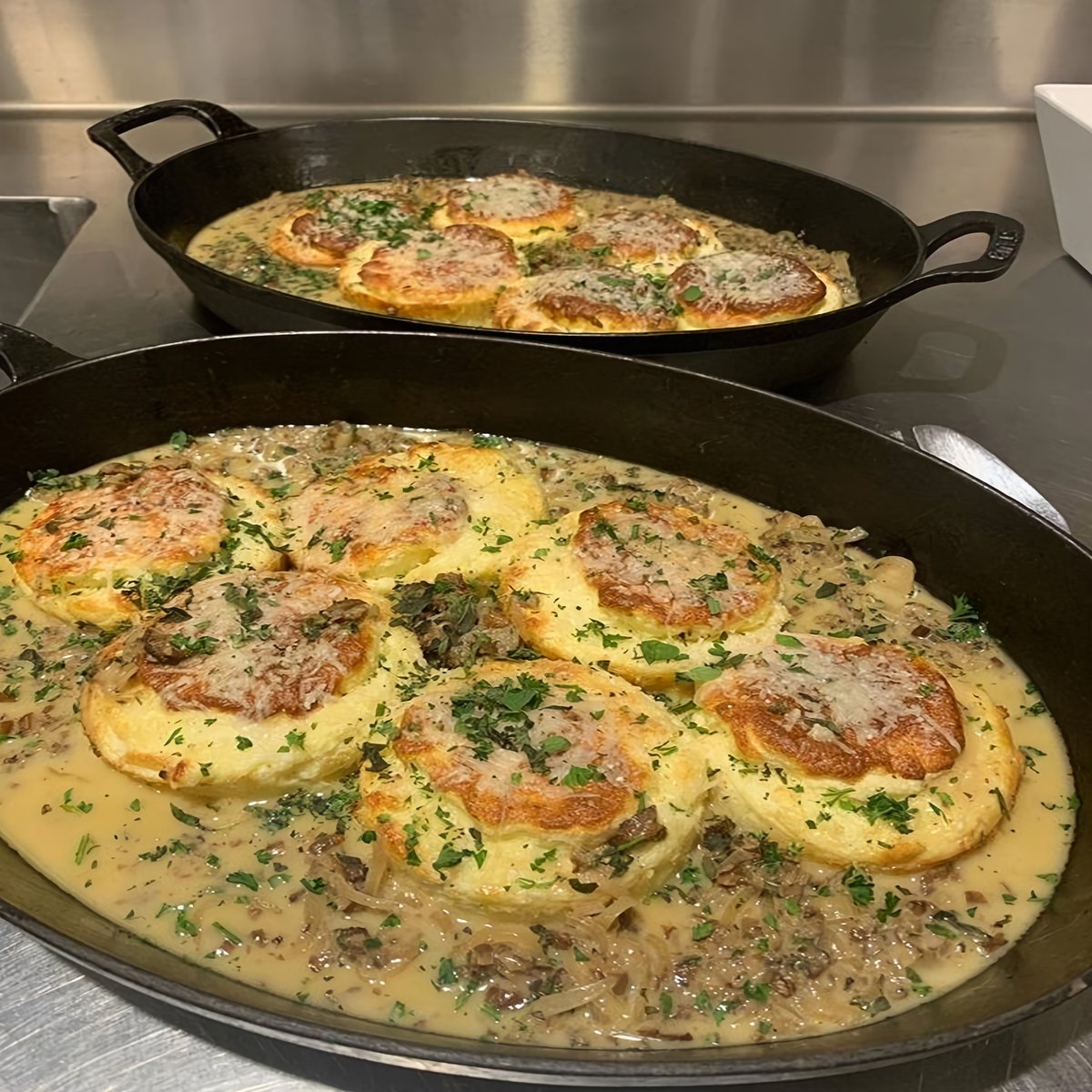 Pork Normandy Recipe
How To Make Pork Normandy Recipe
There are plenty of reasons to love pork loins. But above everything else, they're most popular for the tender and supple texture that they have. After all, who could really resist the sensation of sinking your teeth into succulent pieces of pork that shreds really easily? Have them barbecued, roasted, or cut into medallions and seared! Check out this collection of pork loin recipes, and make the most out of this special pork cut.
Ingredients
4 pork chops
2 tablespoons butter
2 apples, peeled and sliced
1 onion, sliced
1 cup apple cider
1/2 cup heavy cream
1 tablespoon Dijon mustard
Salt and pepper, to taste
Instructions
Season the pork chops with salt and pepper on both sides.

In a large skillet, heat the butter over medium-high heat. Add the pork chops and cook until browned on both sides, about 3-4 minutes per side. Remove the pork chops from the skillet and set aside.

In the same skillet, add the sliced apples and onion. Cook until softened, about 5 minutes.

Pour in the apple cider and bring to a simmer. Cook for 2-3 minutes to allow the flavors to combine.

Return the pork chops to the skillet and spoon the apple and onion mixture over them. Cover the skillet and cook for 20-25 minutes, or until the pork chops are cooked through.

Remove the pork chops from the skillet and set aside.

Stir in the heavy cream and Dijon mustard into the skillet. Simmer for another 5 minutes, or until the sauce has thickened slightly.

Place the pork chops back into the skillet to coat them with the sauce.

Serve the Pork Normandy hot with the creamy sauce over the top.
Nutrition
Calories :

420kcal

Total Fat :

22g

Saturated Fat :

11g

Cholesterol :

115mg

Sodium :

350mg

Total Carbohydrates :

25g

Dietary Fiber :

4g

Sugar :

19g

Protein :

31g