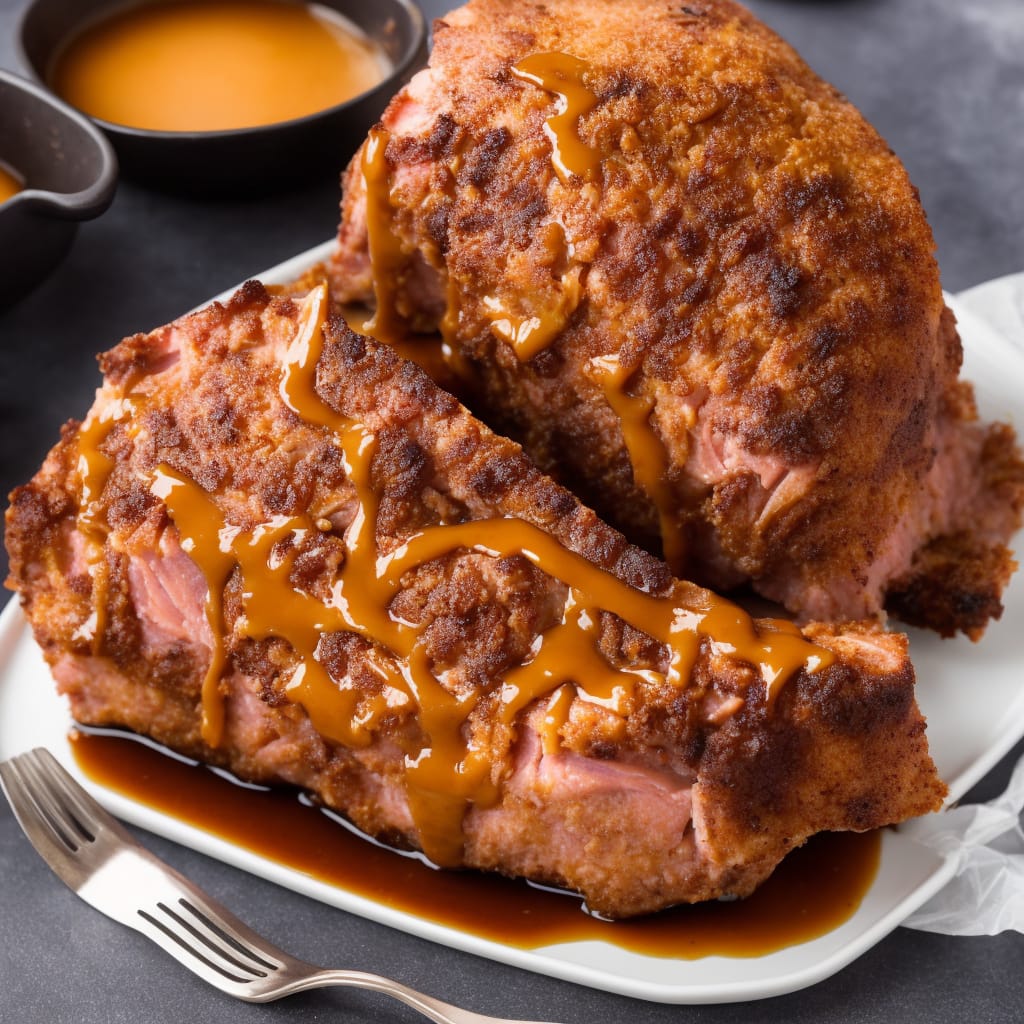 Baked Ham with Sweet Gravy Recipe
How To Make Baked Ham with Sweet Gravy
If you're looking for a meal that requires little effort to make, look no further from our baked recipes! Place your favorite dishes in the oven, and let it do the work for you. Our array of baked recipes are easy to make, each more delightful than the other. Serve up some delightful desserts ranging from baked cheesecakes and crumbles. Or try out a savory dish with some flavorful casseroles, cheesy baked potatoes, and more. So turn up the oven, and start making those delightfully baked tasty snacks and full meals!
Total:
2 hours and 15 minutes
Ingredients
1.5 kg ham
1 cup brown sugar
1/2 cup honey
1/4 cup Dijon mustard
2 cups chicken broth
1/4 cup cornstarch
1/4 cup water
Salt, to taste
Black pepper, to taste
Instructions
Preheat the oven to 325°F (160°C).

Place the ham in a roasting pan and score the surface with shallow cuts in a diamond pattern.

In a small bowl, mix together the brown sugar, honey, and Dijon mustard. Spread the mixture over the ham.

Pour the chicken broth into the bottom of the pan.

Cover the roasting pan with aluminum foil and bake for 1 hour.

Remove the foil and baste the ham with the pan juices. Return to the oven and continue baking for another hour, basting every 15 minutes.

Remove the ham from the pan and let it rest for 10 minutes before slicing.

Meanwhile, strain the pan juices into a saucepan and bring to a simmer.

In a separate bowl, whisk together the cornstarch and water to make a slurry. Slowly pour the slurry into the simmering pan juices while whisking continuously.

Continue whisking until the gravy thickens to your desired consistency. Season with salt and black pepper to taste.

Serve the sliced baked ham with the sweet gravy.
Nutrition
Calories :

380kcal

Total Fat :

8g

Saturated Fat :

2g

Cholesterol :

88mg

Sodium :

1600mg

Total Carbohydrates :

52g

Dietary Fiber :

0g

Sugar :

46g

Protein :

26g