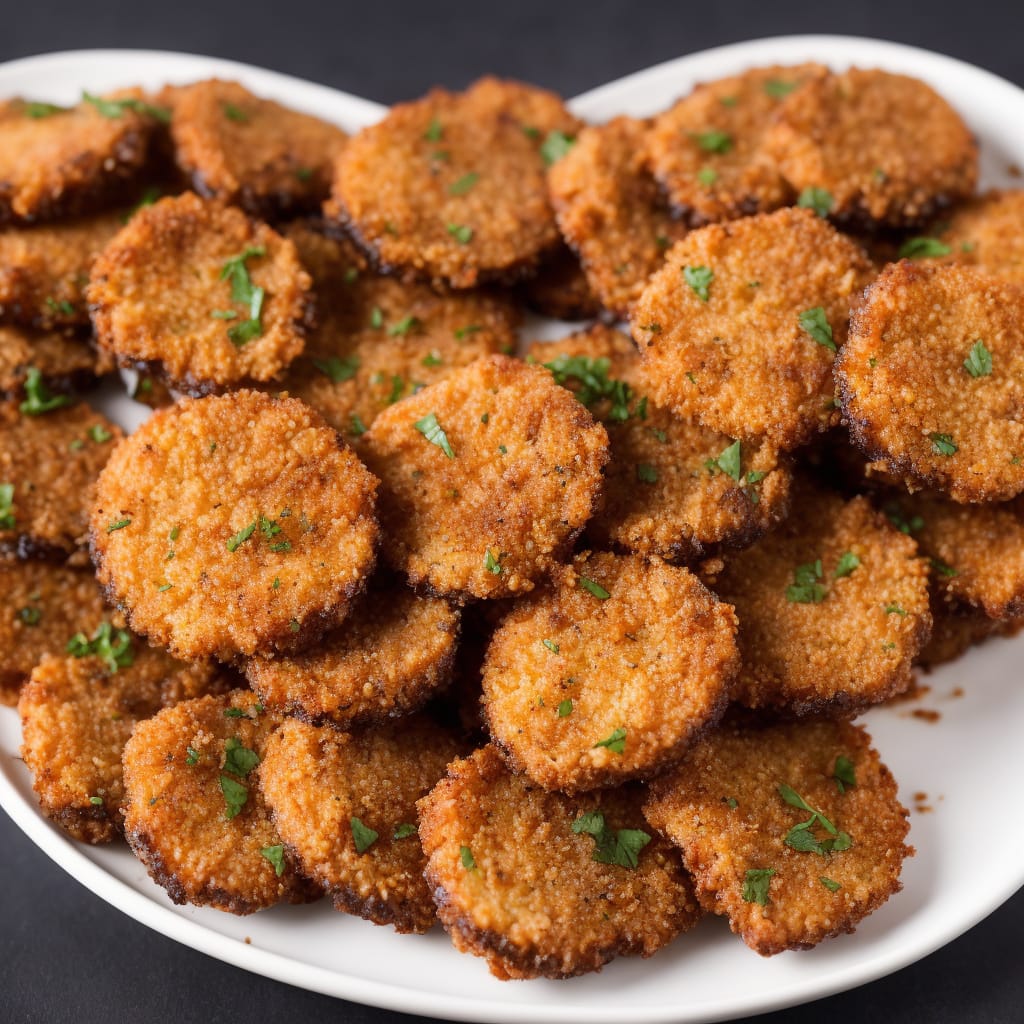 Baked "Fried" Breaded Eggplant Recipe
How To Make Baked "Fried" Breaded Eggplant Recipe
Eggplants are considered as versatile plants. That's because they're delicious no matter how they're cooked. Check out our easy eggplant recipes for some of the most creative eggplant dishes you can make! Different cuisines have tried either frying, roasting, or even baking these plants. Whatever the cooking method, you're sure to bring something delicious to the dinner table. Try our fool-proof eggplant recipes for your hungry tummy!
Ingredients
1 large eggplant
1 cup bread crumbs
1/2 cup grated Parmesan cheese
1 tsp dried Italian seasoning
1/2 tsp garlic powder
1/4 tsp salt
1/4 tsp black pepper
2 eggs, beaten
Cooking spray
Instructions
Preheat the oven to 425°F (220°C). Line a baking sheet with parchment paper and set aside.

Slice the eggplant into 1/2-inch rounds. In a shallow dish, combine the bread crumbs, Parmesan cheese, Italian seasoning, garlic powder, salt, and black pepper.

Dip each eggplant slice into the beaten eggs, shaking off any excess, then coat it in the bread crumb mixture, pressing gently to adhere the crumbs to the eggplant.

Place the breaded eggplant slices on the prepared baking sheet. Spray the tops with cooking spray to help them crisp up.

Bake in the preheated oven for 15-20 minutes, or until the eggplant is tender and the coating is golden brown and crispy.

Serve the baked "fried" breaded eggplant warm as an appetizer or as a side dish.
Nutrition
Calories :

180kcal

Total Fat :

5g

Saturated Fat :

2.5g

Cholesterol :

130mg

Sodium :

540mg

Total Carbohydrates :

23g

Dietary Fiber :

5g

Sugars :

4g

Protein :

10g