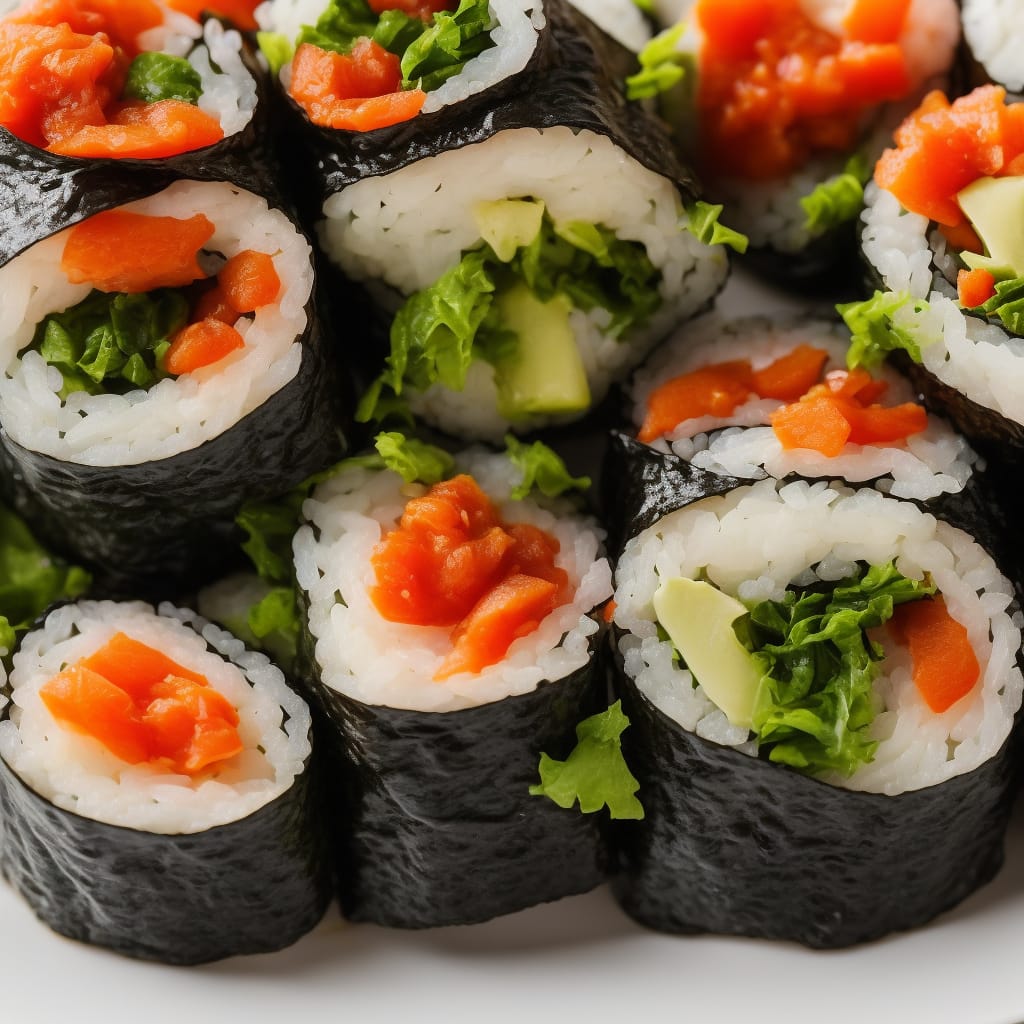 Vegetarian Sushi Rolls Recipe
How To Make Vegetarian Sushi Rolls
When you want it fresh and light, it's time to put the spotlight on these must-have Japanese recipes. Your culinary skills take center stage as you serve gastronomically appealing sushi, ramen, and miso soup! Japanese buffet right at your own home!
Ingredients
4 sheets of nori seaweed
2 cups of cooked sushi rice
1 carrot, julienned
1 cucumber, julienned
1 avocado, sliced
1/2 red bell pepper, julienned
1/4 cup of pickled ginger
1/4 cup of soy sauce
Wasabi and sesame seeds for garnish
Instructions
Place one sheet of nori seaweed on a bamboo sushi mat or a flat surface.

Wet your hands with water and take a handful of sushi rice. Spread the rice evenly on the nori, leaving a 1-inch border at the top.

Place a few strips of carrot, cucumber, avocado, and red bell pepper on top of the rice.

Roll the sushi tightly using the bamboo mat or your hands, applying gentle pressure to secure the fillings.

Repeat the process with the remaining ingredients.

Once the sushi rolls are prepared, use a sharp knife to slice them into bite-sized pieces.

Serve the sushi rolls with pickled ginger, soy sauce, wasabi, and sprinkle some sesame seeds on top.
Nutrition
Calories :

180kcal

Total Fat :

5g

Saturated Fat :

1g

Sodium :

681mg

Total Carbohydrates :

30g

Dietary Fiber :

4g

Sugar :

1g

Protein :

5g