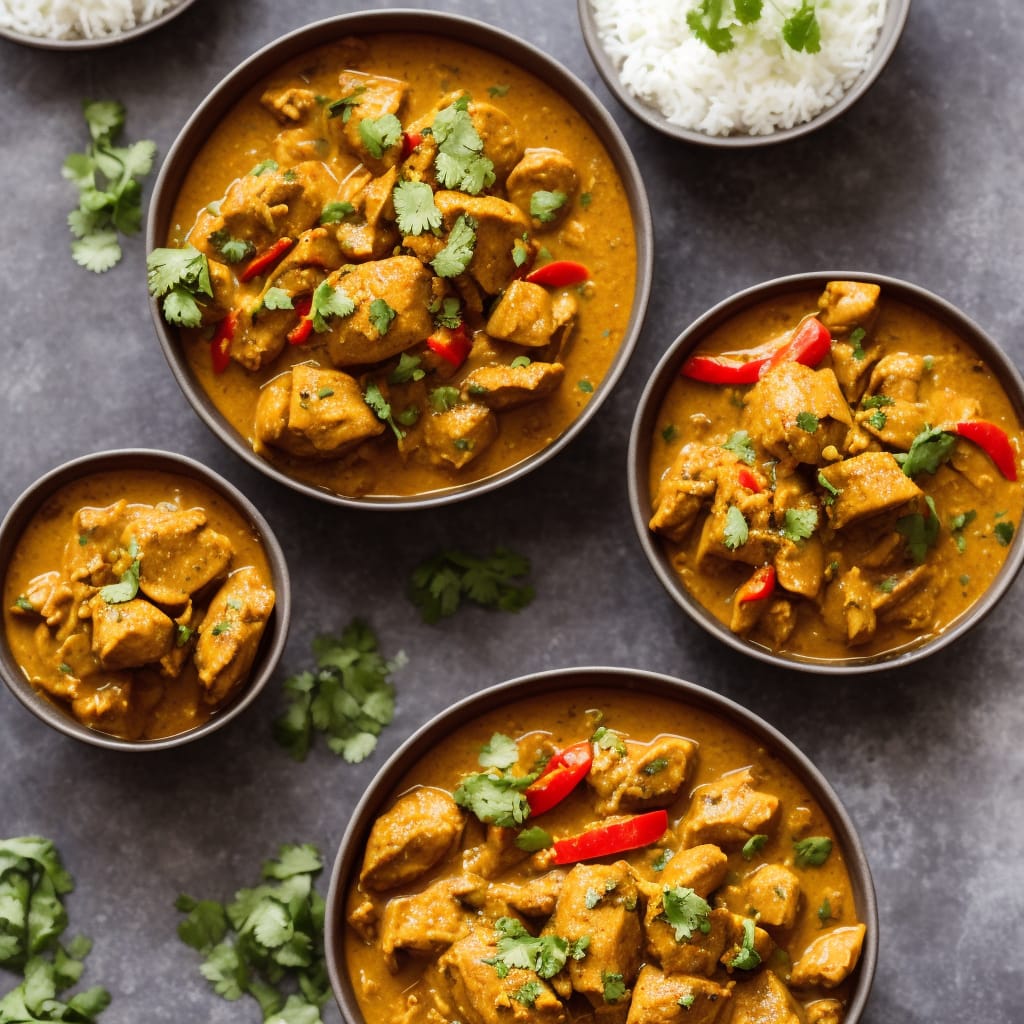 Chef John's Peanut Curry Chicken Recipe
How To Make Chef John's Peanut Curry Chicken Recipe
Take a quick trip to South Asia with our delicious Indian recipes! Make your own take on curry, biryani, and other famous Indian dishes with these recipes. Have fun cooking spicy and tangy Indian recipes like tikka masala or tandoori. We have all kinds of Indian curry recipes and even desserts too! So, what are you waiting for? Let's get cooking! 
Ingredients
4 boneless, skinless chicken breasts
1/2 cup creamy peanut butter
1 cup coconut milk
2 tablespoons red curry paste
2 tablespoons soy sauce
1 tablespoon brown sugar
1 tablespoon lime juice
1 cup chicken broth
1 tablespoon vegetable oil
1 onion, thinly sliced
3 cloves garlic, minced
1 tablespoon grated fresh ginger
Salt, to taste
Fresh cilantro, for garnish
Steamed rice, for serving
Instructions
Season the chicken breasts with salt. In a large bowl, whisk together the peanut butter, coconut milk, red curry paste, soy sauce, brown sugar, lime juice, and chicken broth.

Heat the vegetable oil in a large skillet over medium heat. Add the onion, garlic, and ginger, and cook until softened, about 5 minutes.

Push the onion mixture to one side of the skillet and add the chicken breasts. Cook for 5 minutes per side, until browned.

Pour the peanut sauce over the chicken and onion mixture. Reduce the heat to low and simmer for 30 minutes, or until the chicken is cooked through and the sauce has thickened.

Serve the peanut curry chicken over steamed rice and garnish with fresh cilantro.
Nutrition
Calories :

415kcal

Total Fat :

25g

Saturated Fat :

10g

Cholesterol :

72mg

Sodium :

993mg

Total Carbohydrates :

17g

Dietary Fiber :

4g

Sugar :

7g

Protein :

34g