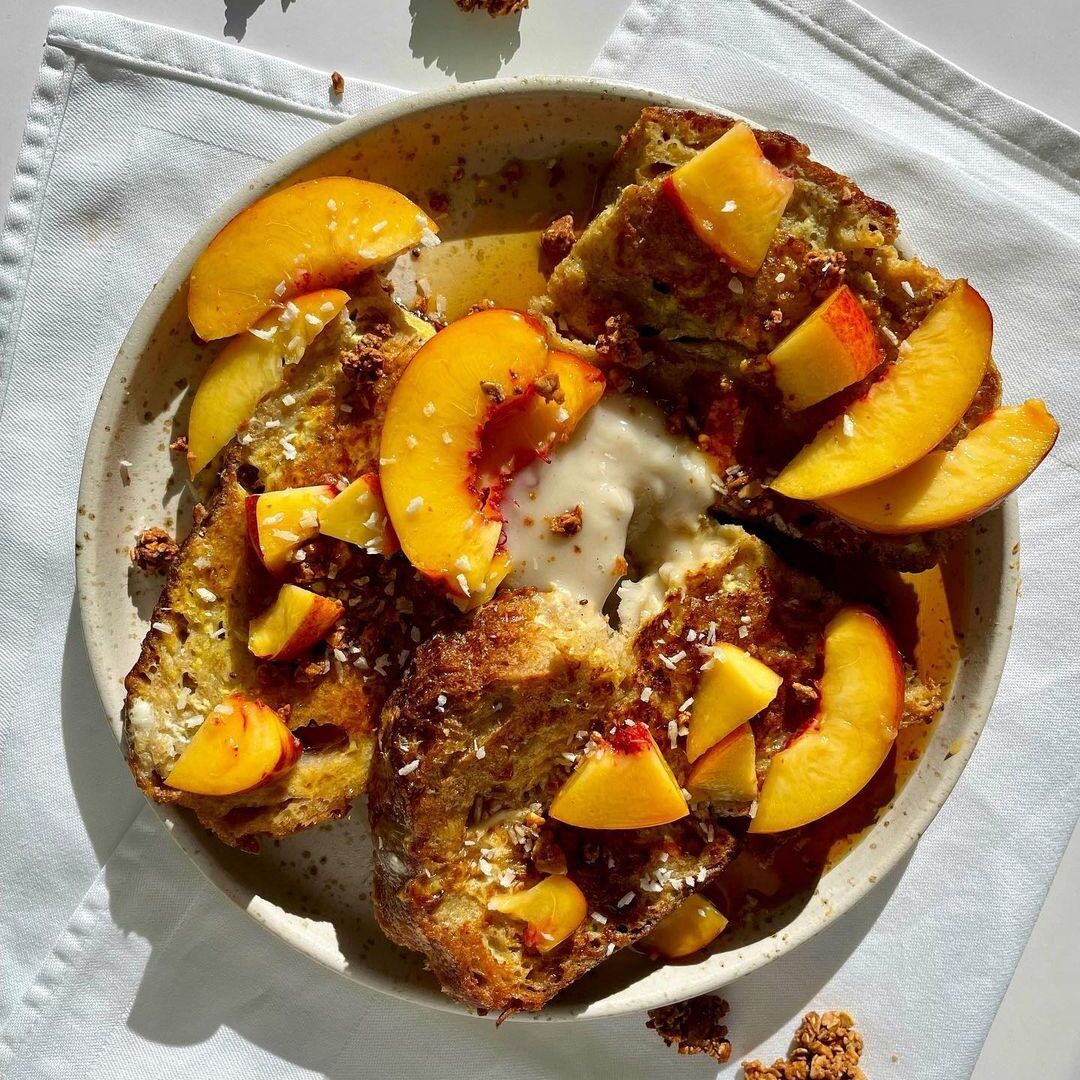 Grandma's Peach French Toast Recipe
How To Make Grandma's Peach French Toast
Ingredients
8 slices of bread
4 ripe peaches, sliced
4 eggs
1 cup of milk
1 tsp vanilla extract
1/4 cup of granulated sugar
1/2 tsp ground cinnamon
Butter, for cooking
Instructions
Preheat oven to 350°F (175°C).

Arrange the bread slices in a greased baking dish.

Place the peach slices on top of the bread.

In a mixing bowl, whisk eggs, milk, vanilla extract, sugar, and cinnamon together.

Pour the egg mixture evenly over the bread and peaches.

Gently press down on the bread to make sure it absorbs the mixture.

Let it sit for 10 minutes to allow the bread to soak up the mixture.

In a large skillet, melt a knob of butter over medium heat.

Cook the soaked bread slices in the skillet for about 3-4 minutes on each side, or until golden brown.

Transfer the cooked slices back to the baking dish.

Bake in the preheated oven for about 10-15 minutes, or until the French toast is cooked through and slightly crispy.

Serve warm with a drizzle of maple syrup or a dollop of whipped cream.
Nutrition
Calories :

340kcal

Total Fat :

8g

Saturated Fat :

3g

Cholesterol :

193mg

Sodium :

356mg

Total Carbohydrates :

59g

Dietary Fiber :

4g

Sugar :

25g

Protein :

11g