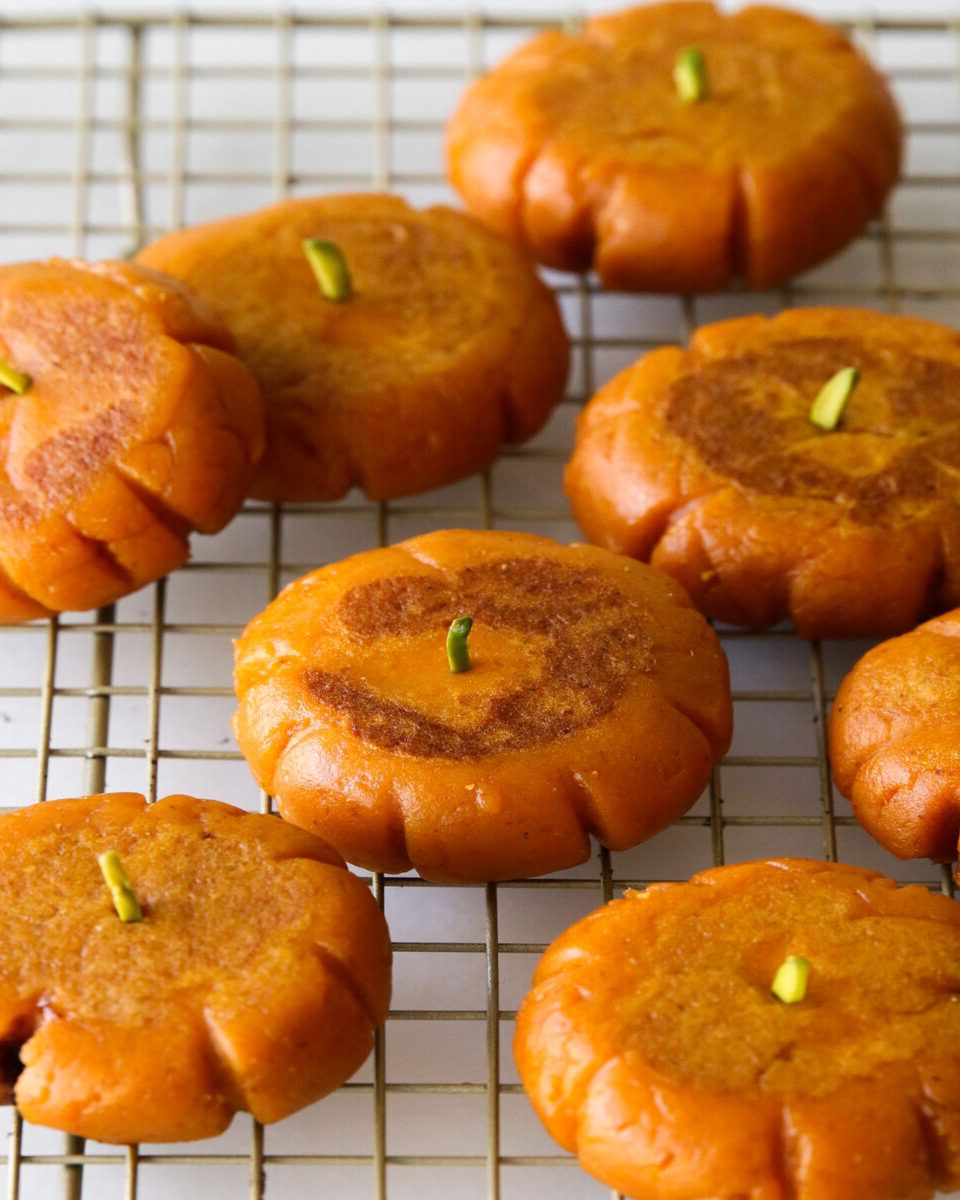 Pumpkin Mochi Recipe
How To Make Pumpkin Mochi
Oriental cooking is at its best with these flavorful Chinese recipes! Serve signature Chinese dishes like dumplings, noodles, fried rice, soup, and sauces with our tasty recipes. Taste the spices and seasonings of Asian cuisine when you make these delectable Chinese recipes.
Ingredients
1 cup of glutinous rice flour
1 cup of canned pumpkin puree
1/4 cup of sugar
1/2 cup of water
1/4 cup of cornstarch (for dusting)
4 small pieces of sweet red bean paste
Instructions
In a mixing bowl, combine glutinous rice flour, pumpkin puree, sugar, and water. Mix well until a smooth batter forms.

Fill a steamer pot with water and bring to a boil.

Grease a square baking dish with oil and pour the batter into it.

Steam the batter over high heat for 20-25 minutes, or until it becomes firm and cooked through.

Remove the mochi from the steamer and let it cool for a few minutes.

Dust a clean surface with cornstarch to prevent sticking. Transfer the mochi to the surface and cut it into small square pieces.

Place a small dollop of sweet red bean paste in the center of each mochi square. Fold the corners towards the center and pinch them closed to seal the filling.

Serve the pumpkin mochi immediately or refrigerate for later enjoyment.
Nutrition
Calories :

200kcal

Total Fat :

0.5g

Saturated Fat :

0.1g

Cholesterol :

0mg

Sodium :

30mg

Total Carbohydrates :

47g

Dietary Fiber :

2g

Sugar :

15g

Protein :

3g