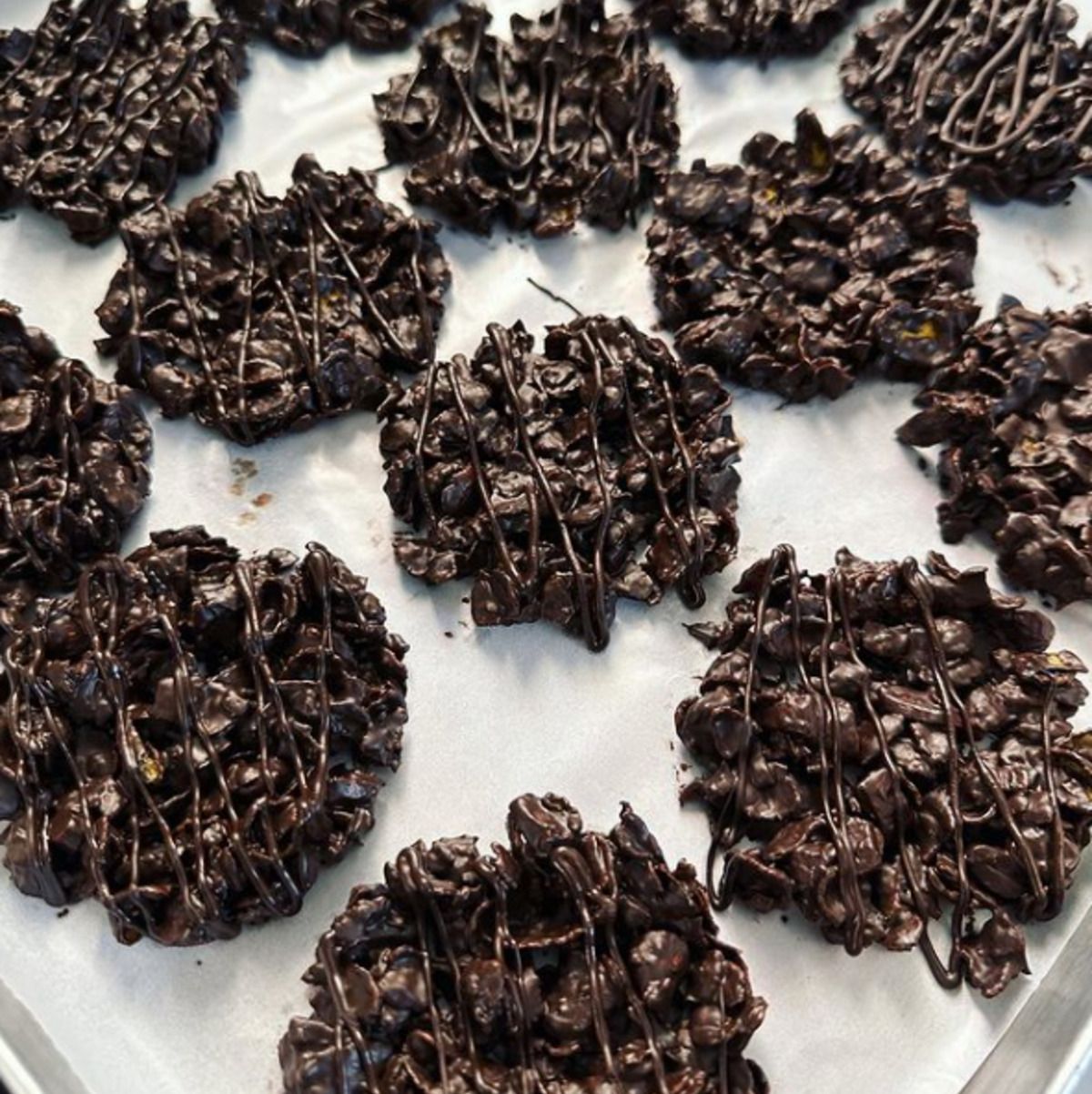 Dark Chocolate Almond Rocks Recipe
How To Make Dark Chocolate Almond Rocks Recipe
Did you know that you can make your own cacao-based desserts at home? With these chocolate candy recipes, you definitely can! And the best thing about homemade sweets is that you can incorporate flavors that you like, such as coconut or peppermint, into your candy bar. You can remove the ones you don't like, too. Find out how to make dessert that satisfies all your sweet tooth's cravings with the recipes below.
Ingredients
200g dark chocolate, chopped
1/2 cup chopped almonds
1/4 cup dried cranberries
1/4 cup shredded coconut
Instructions
Line a baking sheet with parchment paper.

In a microwave-safe bowl, melt the dark chocolate in 30-second intervals, stirring in between until smooth.

Stir in the chopped almonds, dried cranberries, and shredded coconut into the melted chocolate.

Drop spoonfuls of the mixture onto the prepared baking sheet, forming small rocks.

Place the baking sheet in the refrigerator for about 20 minutes to allow the chocolate to harden.

Once hardened, remove from the refrigerator and enjoy!
Nutrition
Calories :

250kcal

Total Fat :

18g

Saturated Fat :

8g

Cholesterol :

0mg

Sodium :

10mg

Total Carbohydrates :

20g

Dietary Fiber :

4g

Sugar :

12g

Protein :

5g