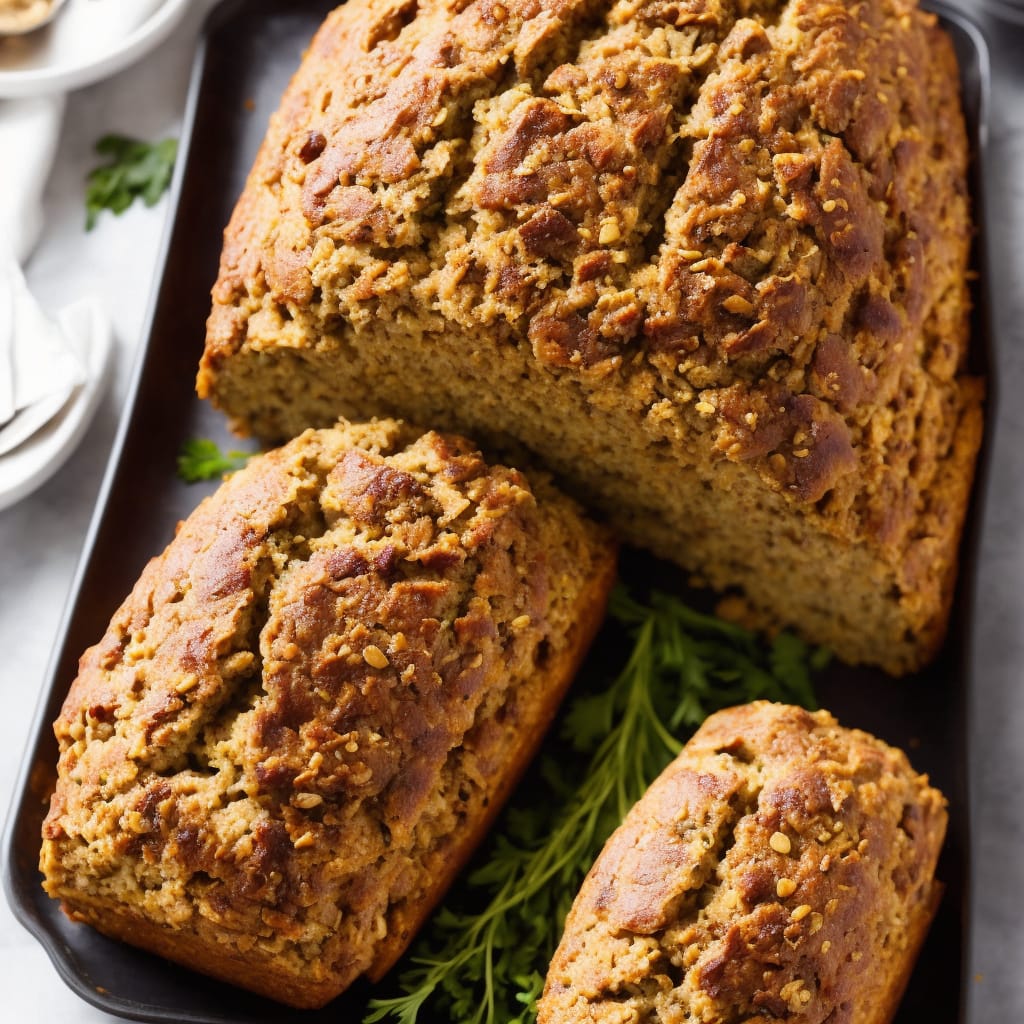 Healthy Turkey Loaf Recipe
How To Make Healthy Turkey Loaf
You don't have to wait for Thanksgiving to get a taste of our delicious turkey recipes! In these mouth-watering turkey recipes, we cook turkey in plenty of tasty ways. We have turkey sandwiched between lovely bread, baked as pie filling, and cooked in a casserole. Whatever way it's served, turkey meat is a versatile dish you just can't get enough of.
Total:
1 hour and 15 minutes
Ingredients
1.5 pounds ground turkey
1/2 cup whole wheat breadcrumbs
1/4 cup finely chopped onion
1/4 cup finely chopped bell pepper
1/4 cup grated carrot
1 clove garlic, minced
2 tablespoons chopped fresh parsley
2 tablespoons low-sodium soy sauce
1 tablespoon Worcestershire sauce
1/2 teaspoon dried thyme
1/2 teaspoon dried rosemary
1/4 teaspoon black pepper
1/4 teaspoon salt
2 eggs, beaten
Instructions
Preheat the oven to 375°F (190°C).

In a large mixing bowl, combine the ground turkey, breadcrumbs, onion, bell pepper, carrot, garlic, parsley, soy sauce, Worcestershire sauce, thyme, rosemary, black pepper, salt, and eggs. Mix well until all ingredients are evenly distributed.

Transfer the mixture into a greased loaf pan and press it down firmly.

Bake in the preheated oven for 55-60 minutes or until the internal temperature reaches 165°F (74°C).

Remove from the oven and let it cool for a few minutes.

Slice and serve the healthy turkey loaf. Enjoy!
Nutrition
Calories :

278kcal

Total Fat :

9g

Saturated Fat :

3g

Cholesterol :

152mg

Sodium :

573mg

Total Carbohydrates :

11g

Dietary Fiber :

2g

Sugar :

2g

Protein :

37g