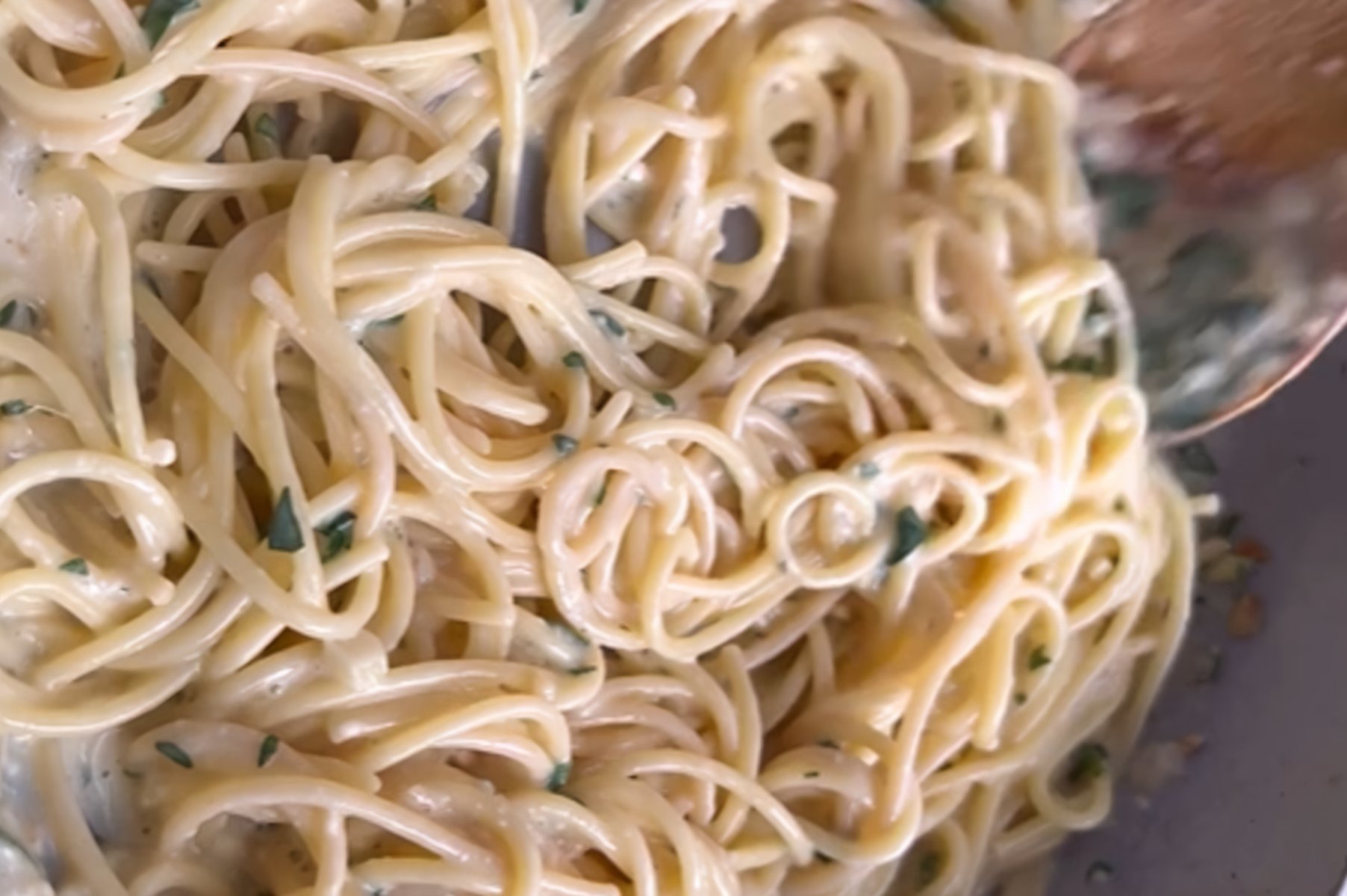 Quick and Easy Parmesan Noodles Recipe
How To Make Quick and Easy Parmesan Noodles
There's a reason why pasta is a popular favorite. It's such a multi-purpose dish that can be enjoyed in a multitude of ways. With so many pasta ideas to choose from, your biggest challenge will be deciding on which pasta recipes to go for!
Ingredients
8 oz spaghetti noodles
1/2 cup grated Parmesan cheese
2 tbsp butter
1/4 tsp garlic powder
Salt and pepper, to taste
Chopped parsley, for garnish
Instructions
Cook the spaghetti noodles according to package instructions until al dente. Drain and set aside.

In a large skillet, melt the butter over medium heat. Add the garlic powder and cook for about 1 minute until fragrant.

Add the cooked noodles to the skillet and toss to coat them evenly with the butter and garlic mixture.

Sprinkle the Parmesan cheese over the noodles and continue to toss until the cheese has melted and the noodles are well coated.

Season with salt and pepper to taste.

Serve the Parmesan noodles hot, garnished with chopped parsley.
Nutrition
Calories :

380kcal

Total Fat :

12g

Saturated Fat :

7g

Cholesterol :

30mg

Sodium :

350mg

Total Carbohydrates :

54g

Dietary Fiber :

3g

Sugar :

2g

Protein :

15g