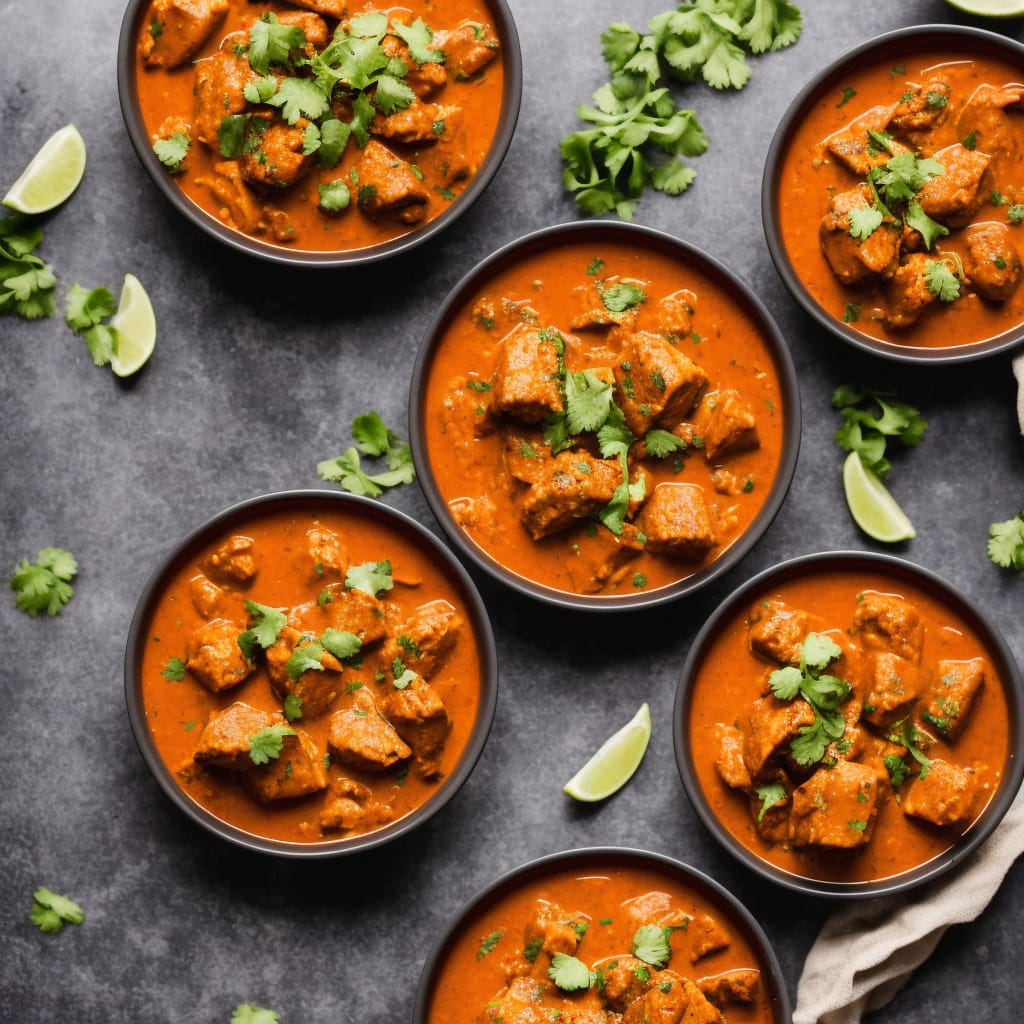 Easy Instant Pot Chicken Tikka Masala Recipe
How To Make Easy Instant Pot Chicken Tikka Masala Recipe
No time to cook? No problem! If you're too busy to whip up lunch or dinner meals, then don't worry. We have easy but delicious instant pot recipes right here to save the day! These instant pot recipes are great for coming up with quick fix dishes to instantly soothe a grumbling stomach. You'll be churning soups, stews, and other pot dishes so fast, you'll be saying "dinner is served!" in no time. Just toss in ingredients into a pot and you've got yourself an instant pot meal. What more can you ask for?
Ingredients
1.5 lbs boneless, skinless chicken breasts, cut into bite-sized pieces
1 cup plain yogurt
1 tbsp ginger-garlic paste
1 tbsp garam masala
1 tbsp paprika
1 tsp turmeric
1 tsp cumin powder
1 tsp coriander powder
1 tsp salt
1/2 tsp red chili powder (optional, for heat)
1 tbsp oil
1 medium onion, finely chopped
3 cloves garlic, minced
1 cup tomato puree
1 cup heavy cream
1/4 cup chopped cilantro, for garnish
Instructions
In a bowl, mix together the yogurt, ginger-garlic paste, garam masala, paprika, turmeric, cumin powder, coriander powder, salt, and red chili powder (if using). Add the chicken pieces and toss to coat. Marinate for at least 30 minutes, or overnight for best results.

Select the 'Saute' function on the Instant Pot and heat the oil. Add the chopped onions and minced garlic. Cook until the onions are soft and translucent.

Add the marinated chicken to the Instant Pot, along with any remaining marinade. Cook for 2-3 minutes, until the chicken starts to brown slightly.

Pour in the tomato puree and stir well to combine. Close the Instant Pot lid and set the vent to the sealing position.

Select the 'Manual' or 'Pressure Cook' function and set the timer for 8 minutes. Once the cooking time is complete, allow for a natural pressure release for 5 minutes, then carefully do a quick release.

Open the Instant Pot and stir in the heavy cream. Select the 'Saute' function and cook for an additional 2-3 minutes, stirring occasionally, until the sauce thickens slightly.

Serve the Chicken Tikka Masala over steamed rice or with naan bread, garnished with chopped cilantro.
Nutrition
Calories :

420kcal

Total Fat :

14g

Saturated Fat :

8g

Cholesterol :

120mg

Sodium :

760mg

Total Carbohydrates :

15g

Dietary Fiber :

2g

Sugar :

6g

Protein :

24g