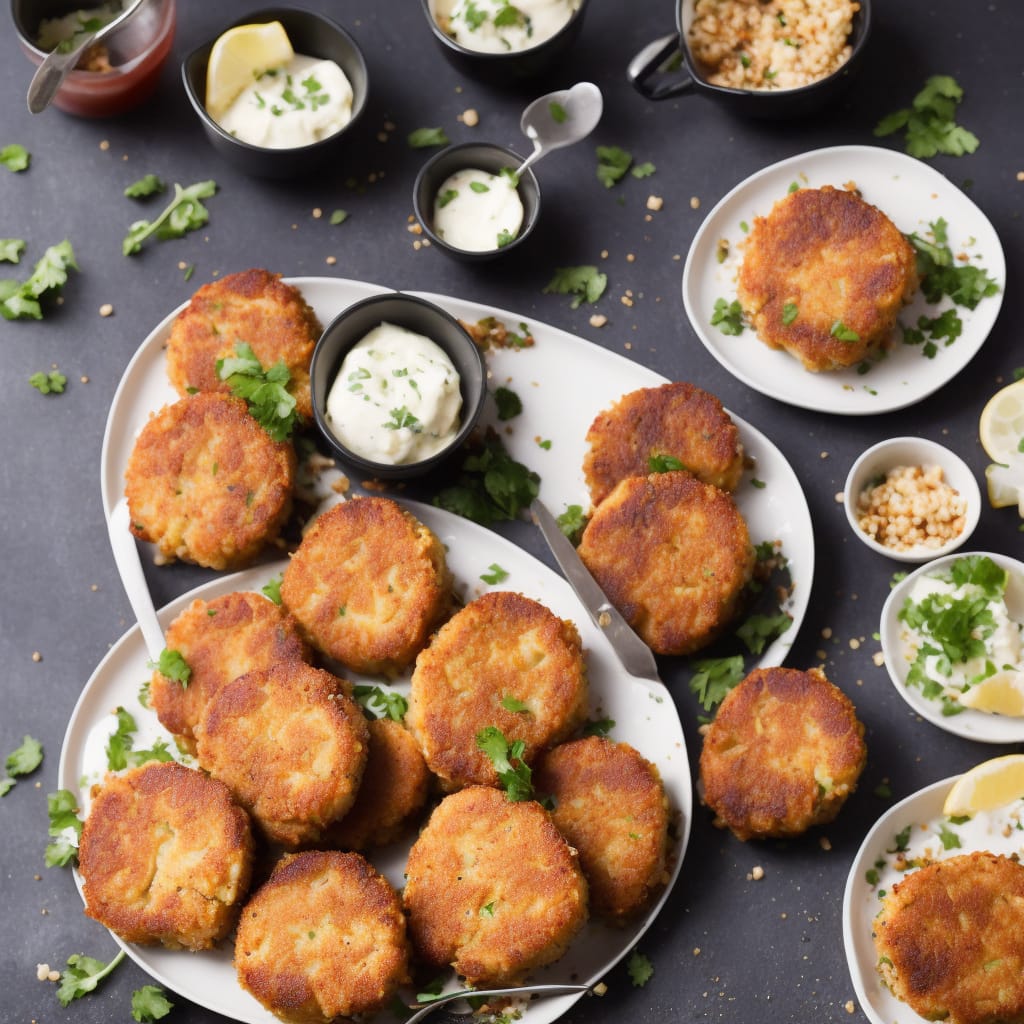 Proper British Fish Cakes Recipe
How To Make Proper British Fish Cakes
Bored of having the same old meat cake? Why not switch things up by using minced fish instead of ground meat? It would give your dish a whole new spin that's equally delicious! Not to mention, fish is packed with healthy fatty acids. So if you've got some in your freezer, you can try whipping up either of these easy fish cake recipes. Stir the flakes together with classic spice blends, or explore flavors from different cuisines. You'll have plenty of options to choose from!
Ingredients
500g fresh white fish fillets, such as cod or haddock
500g potatoes, peeled and boiled
1 small onion, finely chopped
2 cloves of garlic, minced
2 tablespoons chopped fresh parsley
1 tablespoon lemon juice
1 teaspoon Dijon mustard
Salt and pepper, to taste
1 cup breadcrumbs
2 tablespoons vegetable oil
Instructions
Preheat the oven to 200°C (400°F) and line a baking sheet with parchment paper.

In a large saucepan, bring salted water to a boil. Add the fish fillets and cook for about 5-7 minutes until cooked through. Drain and set aside to cool.

In a separate bowl, mash the boiled potatoes until smooth.

In a frying pan, heat some oil and sauté the chopped onion and minced garlic until softened.

In a large mixing bowl, flake the cooled fish into small pieces. Add the mashed potatoes, sautéed onion and garlic, chopped parsley, lemon juice, Dijon mustard, salt and pepper. Mix well until everything is combined.

Shape the mixture into patties and coat each cake with breadcrumbs.

Heat vegetable oil in a frying pan over medium heat. Cook the fish cakes on each side for about 3-4 minutes or until golden brown.

Transfer the fish cakes to the lined baking sheet and bake in the preheated oven for 10 minutes to ensure they are fully cooked.

Serve hot with tartar sauce or a squeeze of lemon.
Nutrition
Calories :

360kcal

Total Fat :

8g

Saturated Fat :

2g

Cholesterol :

65mg

Sodium :

480mg

Total Carbohydrates :

42g

Dietary Fiber :

4g

Sugar :

2g

Protein :

29g