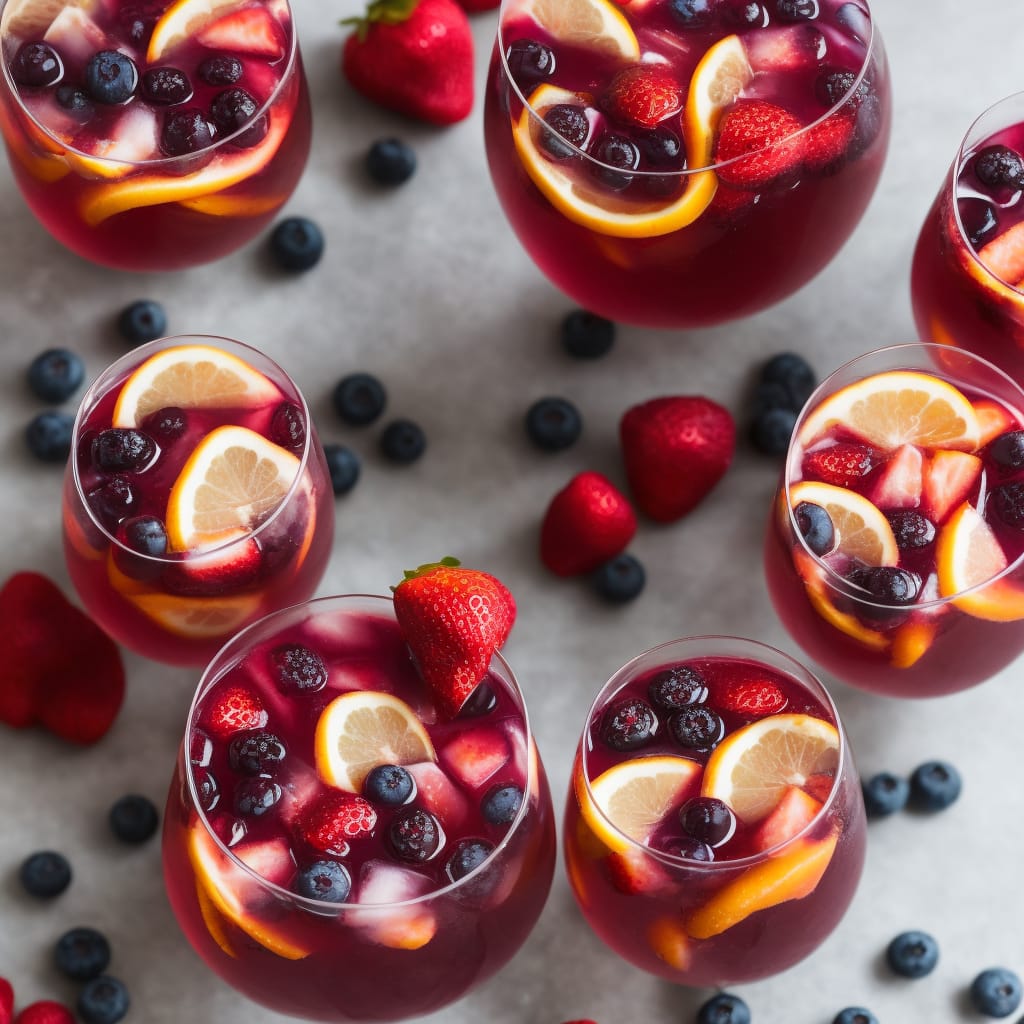 Easy Berry Sangria Recipe
How To Make Easy Berry Sangria
Feeling thirsty? Don't worry! We've got your back. We have all kinds of easy and unique cocktail recipes that's perfect for the grown-ups. So thanks to our cocktail recipes, you can make the best cocktail drinks to enjoy with friends and loved ones. These cocktail recipes will give you just the right amount of flavor and kick!
Ingredients
1 cup mixed berries (such as strawberries, blueberries, and raspberries)
1 orange, sliced
1 lemon, sliced
1/4 cup sugar
1/4 cup orange liqueur
1 bottle red wine (such as Merlot or Cabernet Sauvignon)
2 cups sparkling water
Ice cubes
Instructions
In a pitcher, combine the mixed berries, orange slices, lemon slices, sugar, and orange liqueur.

Use a muddler or wooden spoon to lightly mash the berries and citrus slices to release their juices.

Pour in the red wine and stir well to combine.

Refrigerate for at least 2 hours to allow the flavors to meld together.

Just before serving, stir in the sparkling water.

Fill glasses with ice cubes and pour the sangria over the ice.

Garnish with additional berries and citrus slices, if desired.