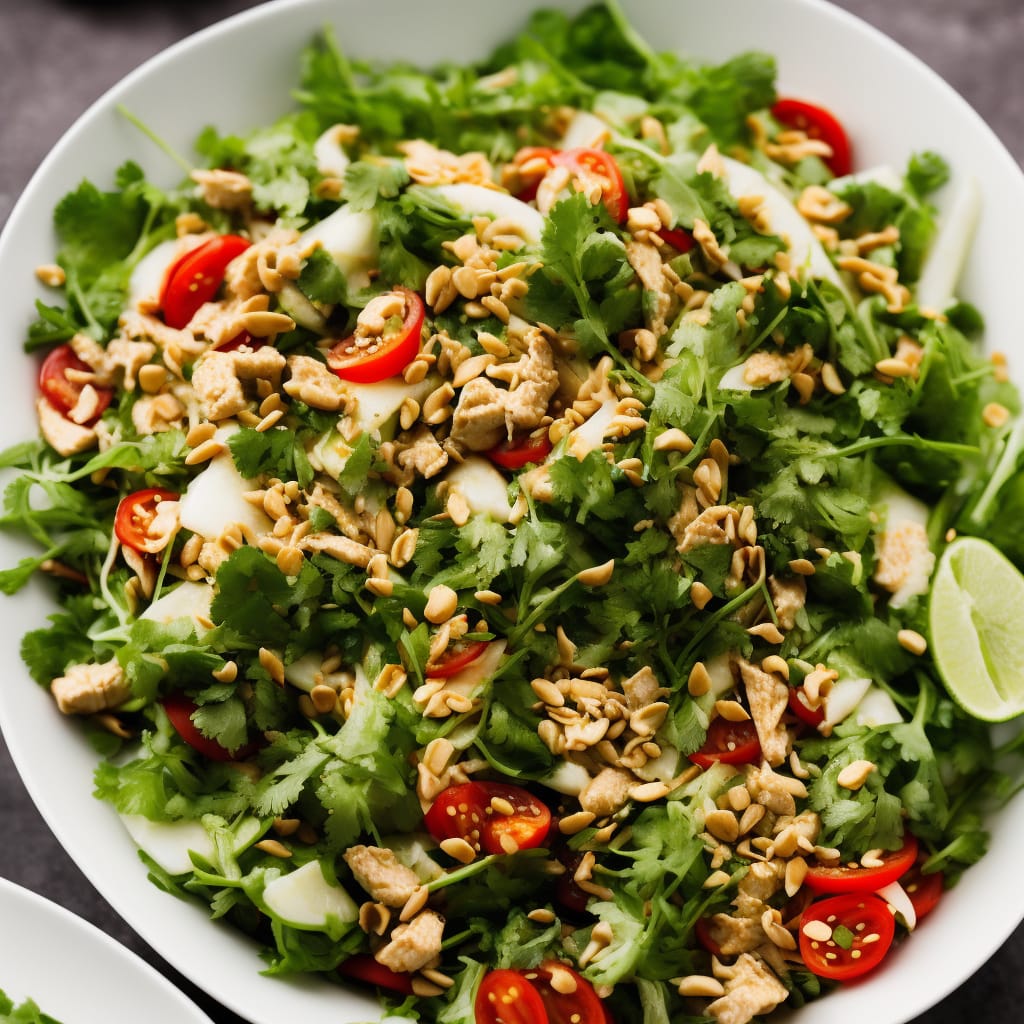 Crying Tiger Thai Salad Recipe
How To Make Crying Tiger Thai Salad
From a beautiful Asian country comes our authentic and tasty Thai recipes. Be enraptured by the sweet, salty, sour, and spicy flavors that most Thai dishes combine in wild abandon. Your taste buds will surely thank you for these amazing Thai recipes.
Ingredients
1 lb beef steak (such as sirloin or ribeye)
1 tbsp vegetable oil
Salt and pepper to taste
1 cup fresh cilantro leaves
1 cup fresh mint leaves
1 cup fresh Thai basil leaves
1 red onion, thinly sliced
1 cucumber, thinly sliced
1 jalapeno, thinly sliced
2 shallots, thinly sliced
for the dressing:
3 tbsp fish sauce
3 tbsp lime juice
2 tbsp soy sauce
1 tbsp brown sugar
1 tbsp garlic, minced
1 tbsp ginger, grated
1 tsp chili flakes
Instructions
Preheat grill or grill pan to high heat.

Rub the beef steak with vegetable oil and season with salt and pepper.

Grill the steak for about 3-4 minutes per side for medium-rare. Let it rest for 5 minutes, then thinly slice.

In a large bowl, combine the cilantro, mint, Thai basil, red onion, cucumber, jalapeno, and shallots.

In a small bowl, whisk together the fish sauce, lime juice, soy sauce, brown sugar, garlic, ginger, and chili flakes until well combined.

Pour the dressing over the salad ingredients and toss to coat.

Serve the sliced beef on top of the salad.

Enjoy!
Nutrition
Calories :

320kcal

Total Fat :

16g

Saturated Fat :

5g

Cholesterol :

60mg

Sodium :

1300mg

Total Carbohydrates :

13g

Dietary Fiber :

3g

Sugar :

6g

Protein :

30g