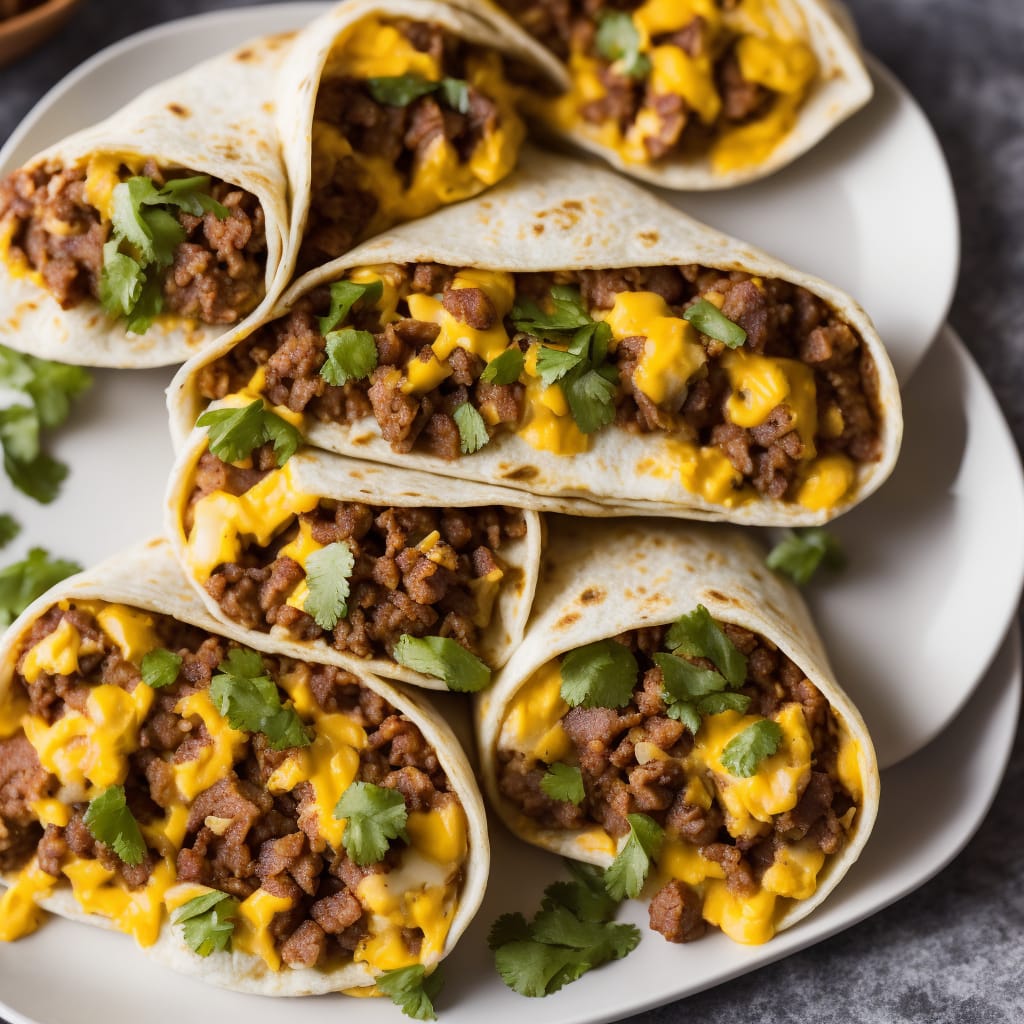 Southwest Breakfast Burritos Recipe
How To Make Southwest Breakfast Burritos
Spice up your meals with these easy-to-follow Mexican recipes! Explore a variety of dishes and new flavors to try out for your next big meals. We have it all from the classic tacos, crunchy empanadas, freshly made margaritas, and more. These exciting Mexican recipes are sure to please any crowd. So try them out for your next big gathering, or simply cook them up for when you're craving some Mexican cuisine.
Ingredients
8 large eggs
1/2 tsp salt
1/4 tsp black pepper
1/4 tsp chili powder
1/4 tsp paprika
4 large flour tortillas
1 cup shredded cheddar cheese
1/2 cup diced bell peppers
1/2 cup diced onions
1/2 cup diced tomatoes
1/4 cup chopped fresh cilantro
1/4 cup salsa
Instructions
In a bowl, whisk together the eggs, salt, black pepper, chili powder, and paprika.

Heat a non-stick skillet over medium heat and spray with cooking spray.

Add the beaten egg mixture to the skillet and cook, stirring occasionally, until the eggs are scrambled and cooked through.

Warm the flour tortillas in a dry skillet or microwave.

Build the burritos by layering scrambled eggs, shredded cheese, diced bell peppers, onions, tomatoes, cilantro, and salsa onto each tortilla.

Roll up the tortillas tightly, folding in the sides as you go.

Serve immediately and enjoy!
Nutrition
Calories :

380kcal

Total Fat :

18g

Saturated Fat :

8g

Cholesterol :

390mg

Sodium :

730mg

Total Carbohydrates :

29g

Dietary Fiber :

2g

Sugar :

2g

Protein :

25g