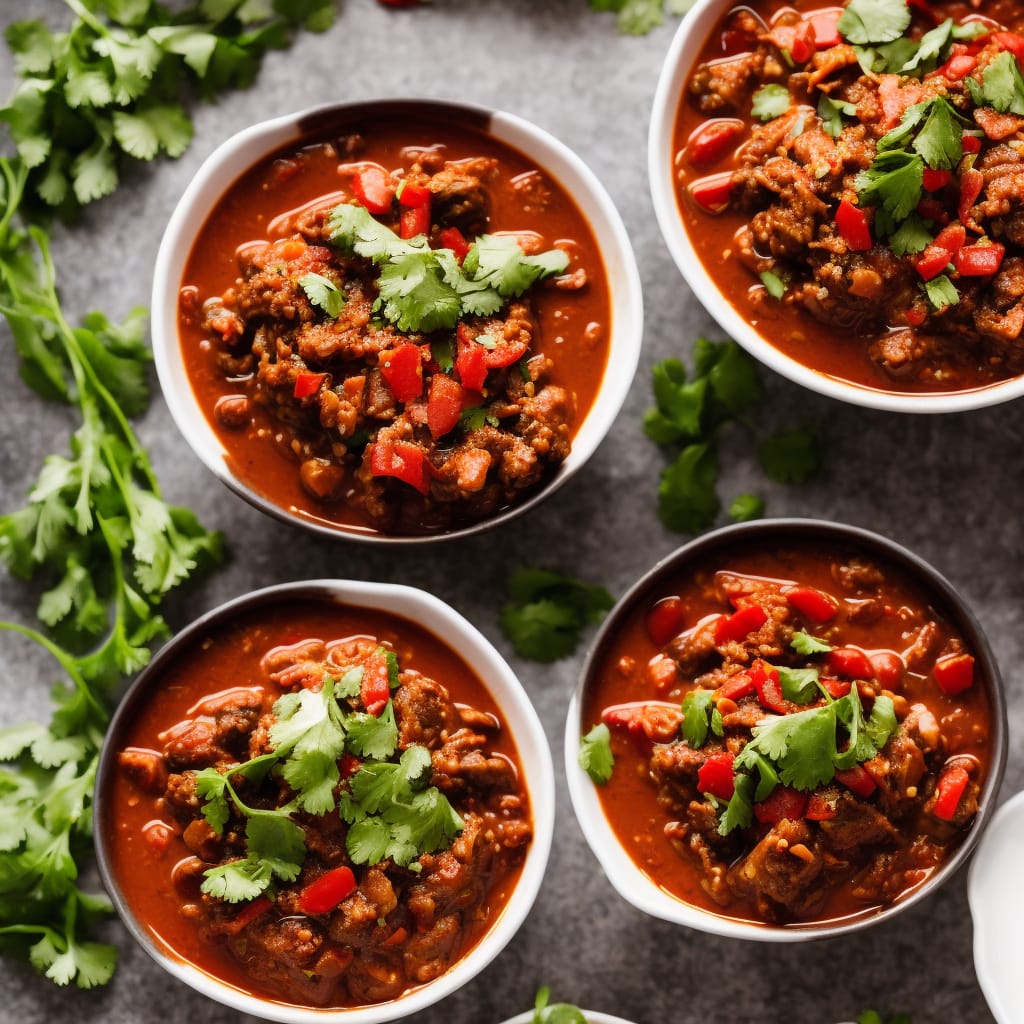 Spicy Creole Chili Recipe
How To Make Spicy Creole Chili
Everybody grew up with some version of Mexican chili recipes, and nobody can resist a good chili. It's an easy enough dish to make at home and it's filling enough to make you full. Made with ingredients like ground meat, beans, corn, and spices it's a hearty dish with a balance of textures and flavors. If you're looking for a simple dish to make you can browse easy chili recipes here. It's the perfect way to spice up your meals.
Ingredients
1 lb ground beef
1 onion, chopped
2 cloves of garlic, minced
1 bell pepper, chopped
2 stalks of celery, chopped
1 can (14.5 oz) diced tomatoes
1 can (15 oz) kidney beans, rinsed and drained
1 can (6 oz) tomato paste
1 cup chicken broth
2 tbsp chili powder
1 tsp paprika
1 tsp cayenne pepper
1 tsp dried oregano
1 tsp dried thyme
Salt and pepper, to taste
Chopped green onions and shredded cheese, for garnish
Instructions
In a large pot, brown the ground beef over medium heat. Drain any excess fat.

Add the chopped onion, garlic, bell pepper, and celery to the pot. Cook until vegetables are soft and the onion is translucent.

Stir in the diced tomatoes, kidney beans, tomato paste, chicken broth, and all the spices. Bring to a simmer.

Reduce heat to low and let the chili simmer for 30-40 minutes, stirring occasionally.

Season with salt and pepper to taste.

Serve the chili hot, garnished with chopped green onions and shredded cheese.
Nutrition
Calories :

420kcal

Total Fat :

14g

Saturated Fat :

5g

Cholesterol :

56mg

Sodium :

924mg

Total Carbohydrates :

47g

Dietary Fiber :

11g

Sugar :

9g

Protein :

30g