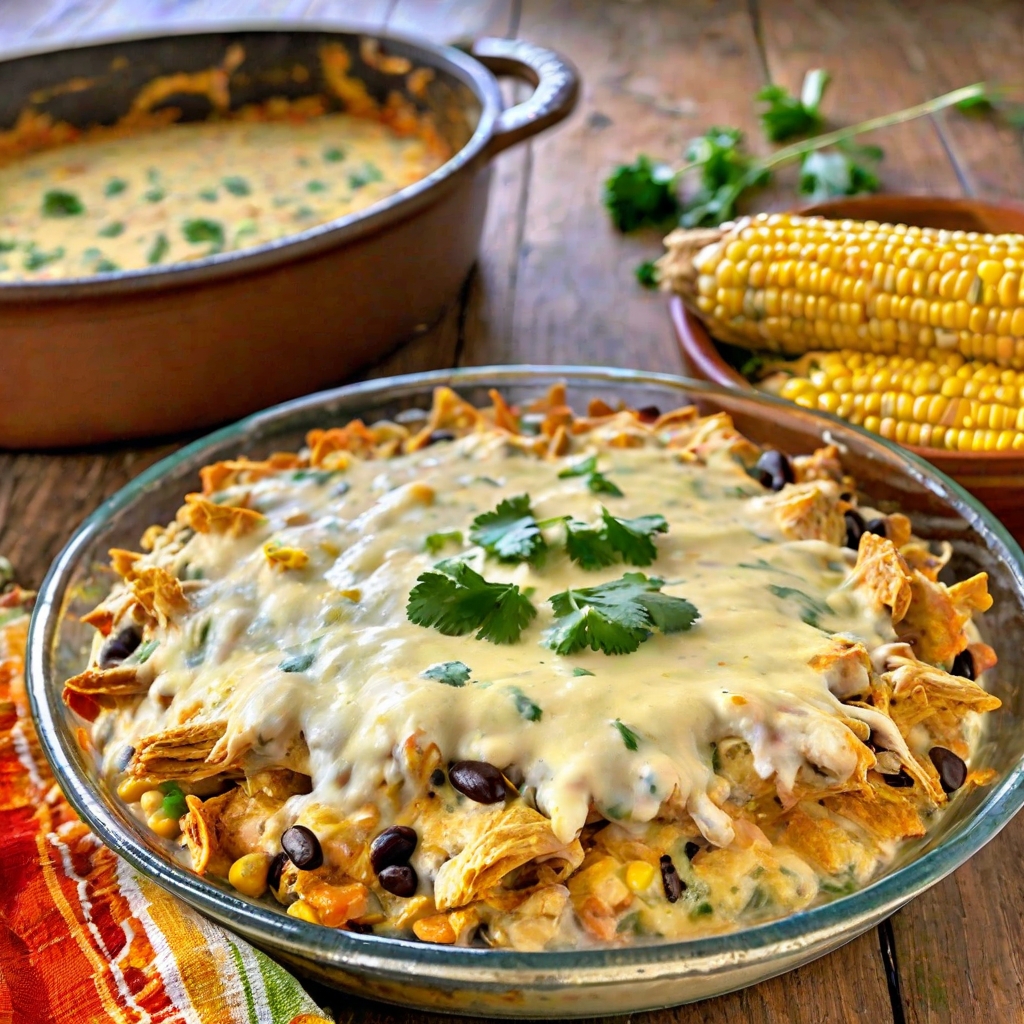 Creamy Mexican Chicken Casserole Recipe
How To Make Creamy Mexican Chicken Casserole Recipe
A flavorful and creamy casserole that combines Mexican spices with chicken and rice.
Ingredients
1 tbsp olive oil
1 onion, chopped
1 red bell pepper, chopped
1 jalapeño, minced
2 cloves garlic, minced
1 lb cooked chicken, shredded
1 tsp chili powder
1 tsp cumin
1/2 tsp paprika
1/2 tsp salt
1/4 tsp black pepper
1 cup rice, cooked
1 cup chicken broth
1 cup heavy cream
1/2 cup shredded cheddar cheese
Fresh cilantro, chopped (for garnish)
Instructions
Preheat oven to 375°F.
In a large skillet, heat olive oil over medium heat. Add onions, bell pepper, and jalapeño. Cook until softened.
Add garlic, cooked chicken, chili powder, cumin, paprika, salt, and pepper. Cook for 2-3 minutes.
Stir in cooked rice, chicken broth, and heavy cream.
Transfer the mixture to an oven-safe casserole dish. Sprinkle shredded cheese on top.
Bake in the oven for 20-25 minutes, or until cheese is melted and bubbly.
Garnish with fresh cilantro and serve hot.
Nutrition
Calories :

535kcal

Total Fat :

34g

Saturated Fat :

17g

Cholesterol :

177mg

Sodium :

815mg

Total Carbohydrates :

26g

Dietary Fiber :

2g

Sugar :

3g

Protein :

33g