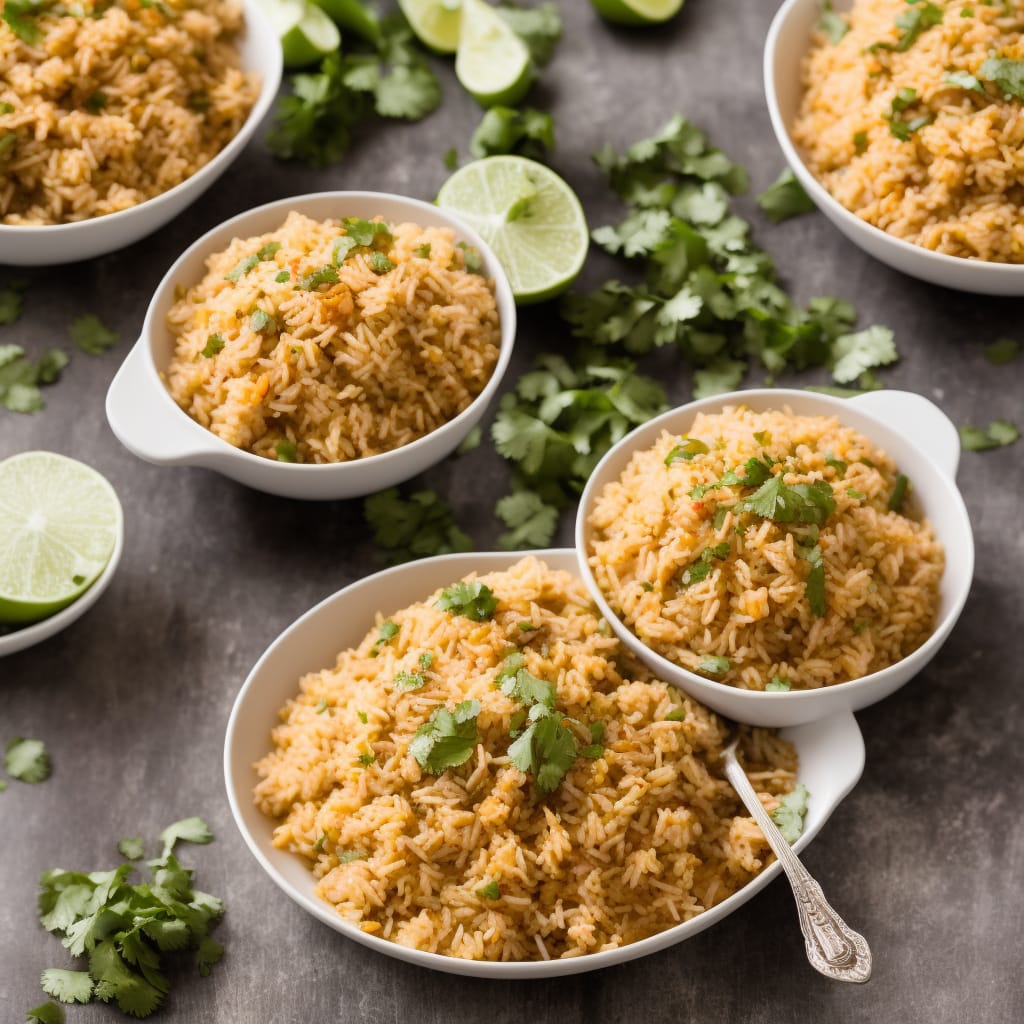 Favorite Mexican Rice Recipe
How To Make Favorite Mexican Rice Recipe
Spice up your meals with these easy-to-follow Mexican recipes! Explore a variety of dishes and new flavors to try out for your next big meals. We have it all from the classic tacos, crunchy empanadas, freshly made margaritas, and more. These exciting Mexican recipes are sure to please any crowd. So try them out for your next big gathering, or simply cook them up for when you're craving some Mexican cuisine.
Ingredients
2 cups long-grain white rice
1/4 cup vegetable oil
1/2 onion, diced
2 cloves garlic, minced
1 can (14.5 oz) diced tomatoes, undrained
1 teaspoon cumin
1 teaspoon chili powder
1 teaspoon salt
2 cups chicken broth
1/4 cup chopped fresh cilantro leaves (optional, for garnish)
Instructions
Rinse the rice under cold water until the water runs clear. In a large skillet, heat the vegetable oil over medium heat. Add the rice and cook, stirring constantly, until lightly golden, about 5 minutes.

Add the diced onion and minced garlic to the skillet and cook until the onion is translucent, about 2 minutes.

Stir in the diced tomatoes, cumin, chili powder, and salt. Cook for another 2 minutes.

Pour in the chicken broth and bring to a boil. Reduce the heat to low, cover, and simmer for 20 minutes or until the rice is tender and the liquid is absorbed.

Fluff the rice with a fork and garnish with fresh cilantro if desired. Serve hot.
Nutrition
Calories :

280 kcal

Total Fat :

9g

Saturated Fat :

1g

Cholesterol :

0mg

Sodium :

700mg

Total Carbohydrates :

45g

Dietary Fiber :

2g

Sugar :

3g

Protein :

5g