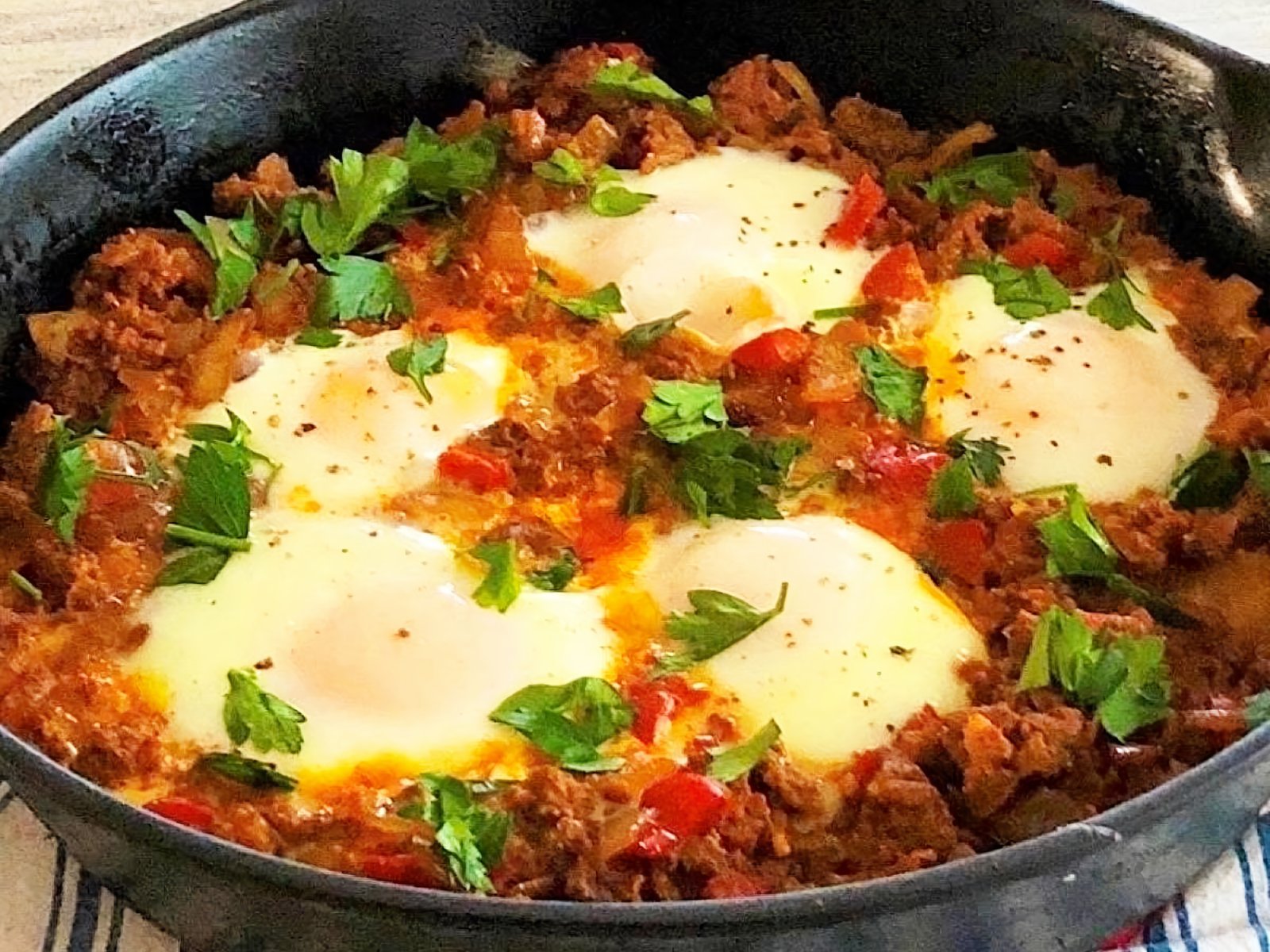 Chorizo con Huevos (Spicy Mexican Sausage with Eggs) Recipe
How To Make Chorizo con Huevos (Spicy Mexican Sausage with Eggs)
Spice up your meals with these easy-to-follow Mexican recipes! Explore a variety of dishes and new flavors to try out for your next big meals. We have it all from the classic tacos, crunchy empanadas, freshly made margaritas, and more. These exciting Mexican recipes are sure to please any crowd. So try them out for your next big gathering, or simply cook them up for when you're craving some Mexican cuisine.
Ingredients
8 oz chorizo sausage
8 eggs
1/4 cup diced onion
1/4 cup diced bell pepper
1 jalapeno pepper, seeded and diced
Salt and pepper, to taste
1/4 cup chopped fresh cilantro
Warm tortillas, for serving
Instructions
In a large skillet, cook the chorizo over medium heat until browned and cooked through.

Remove the chorizo from the skillet and set aside.

In the same skillet, add the diced onion, bell pepper, and jalapeno pepper.

Sauté until the vegetables are soft and translucent.

In a bowl, whisk the eggs and season with salt and pepper.

Push the sautéed vegetables to one side of the skillet and pour the scrambled eggs into the other side.

Cook the eggs, stirring occasionally, until they are softly set.

Stir in the cooked chorizo and cilantro.

Serve the chorizo con huevos with warm tortillas.
Nutrition
Calories :

350kcal

Total Fat :

25g

Saturated Fat :

9g

Cholesterol :

455mg

Sodium :

800mg

Total Carbohydrates :

4g

Dietary Fiber :

1g

Sugar :

1g

Protein :

27g