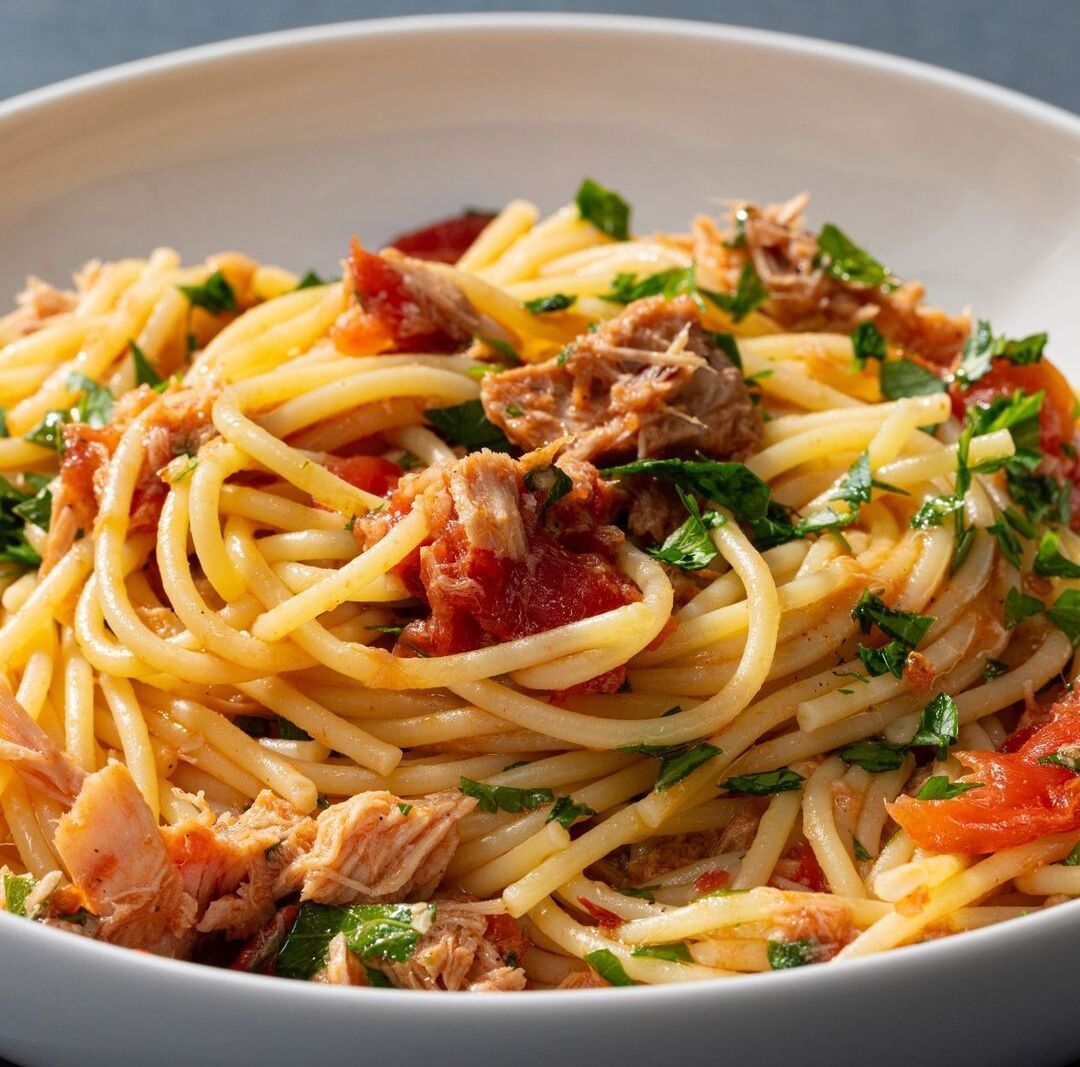 Spaghetti al Tonno Recipe
How To Make Spaghetti al Tonno
We can never thank the Italian people enough for inventing pizza and pasta. And you can enjoy these anytime with these easy-to-follow Italian recipes, while you take a sip of your wine! Bon Apetit!
Ingredients
8 ounces spaghetti
2 tablespoons olive oil
1 small onion, diced
2 cloves garlic, minced
1 can (14 ounces) diced tomatoes
1 can (5 ounces) tuna, drained
1 teaspoon dried oregano
1/2 teaspoon red pepper flakes
Salt and pepper, to taste
Fresh parsley, for garnish
Instructions
Cook the spaghetti according to package instructions. Drain and set aside.

In a large skillet, heat the olive oil over medium heat. Add the diced onion and minced garlic, and sauté until the onion is translucent.

Add the diced tomatoes, tuna, dried oregano, and red pepper flakes to the skillet. Season with salt and pepper.

Simmer the sauce for about 10 minutes, allowing the flavors to come together.

Add the cooked spaghetti to the skillet and toss until evenly coated in the sauce.

Serve the spaghetti al tonno hot, garnished with fresh parsley.
Nutrition
Calories :

420kcal

Total Fat :

14g

Saturated Fat :

2g

Cholesterol :

12mg

Sodium :

300mg

Total Carbohydrates :

60g

Dietary Fiber :

4g

Sugar :

4g

Protein :

20g