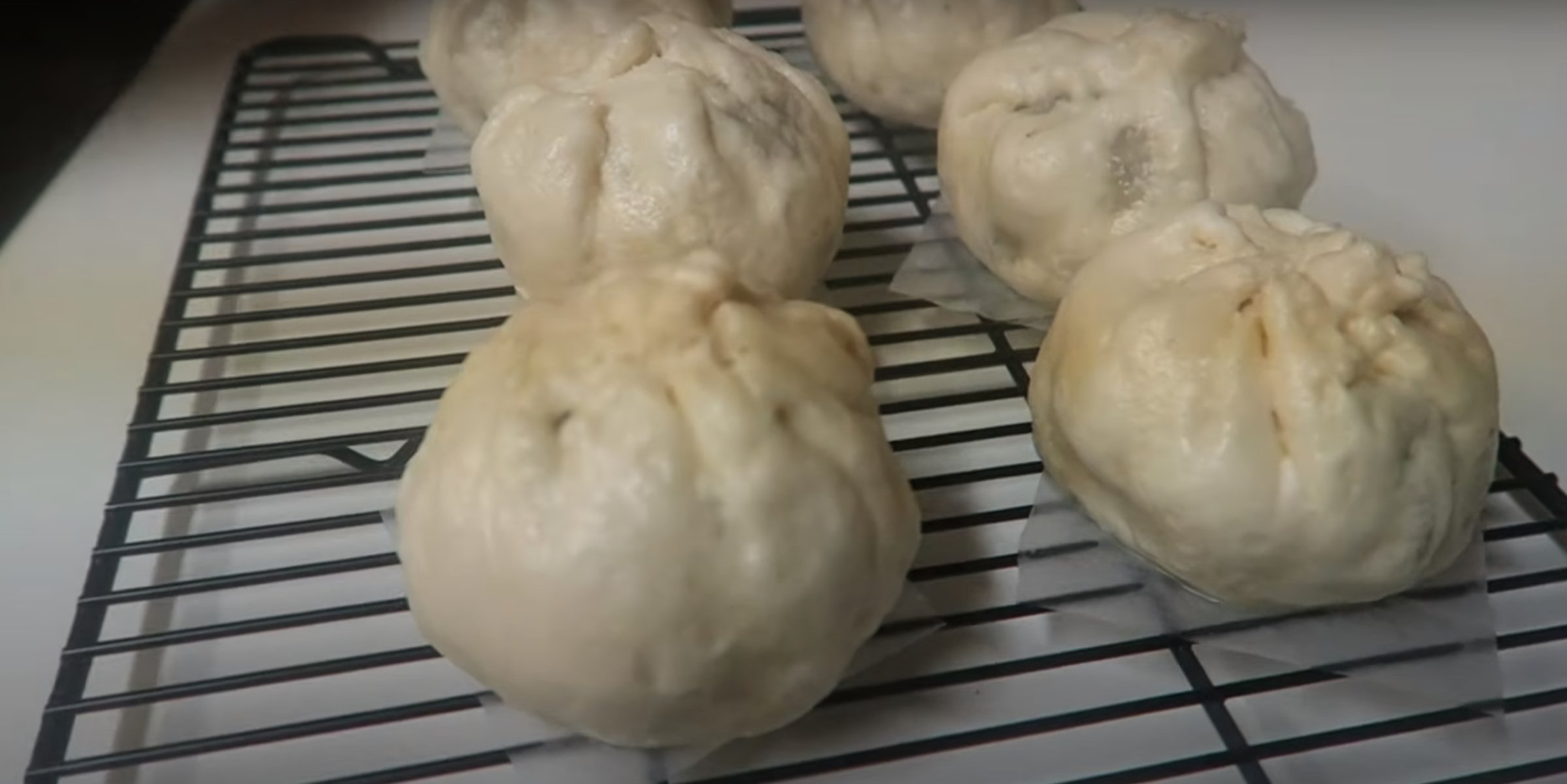 Banh Bao Recipe
How To Make Banh Bao Recipe
Oriental cooking is at its best with these flavorful Chinese recipes! Serve signature Chinese dishes like dumplings, noodles, fried rice, soup, and sauces with our tasty recipes. Taste the spices and seasonings of Asian cuisine when you make these delectable Chinese recipes.
Ingredients
2 cups all-purpose flour
1/2 cup warm water
1/4 cup sugar
1 tsp active dry yeast
1/4 cup vegetable oil
1 tsp salt
1 lb ground pork
1/2 cup diced mushrooms
2 cloves garlic, minced
2 tbsp soy sauce
1 tbsp fish sauce
1 tsp sesame oil
1/4 tsp black pepper
4 hard-boiled eggs
Chopped green onions for garnish
Instructions
In a large mixing bowl, combine the flour, water, sugar, and yeast. Mix well until a dough forms.

Knead the dough on a floured surface for about 5 minutes until it becomes smooth and elastic. Place the dough in a greased bowl, cover with a damp cloth, and let it rise in a warm place for 1 hour.

In a skillet, heat the vegetable oil over medium heat. Add the minced garlic and cook until fragrant. Add the ground pork and cook until browned. Add the diced mushrooms, soy sauce, fish sauce, sesame oil, and black pepper. Cook for another 5 minutes until the mushrooms are softened. Remove from heat and let it cool.

Divide the dough into 8 equal pieces. Flatten each piece into a circle about 5 inches in diameter. Place a spoonful of the ground pork mixture in the center of each dough circle. Add a quarter of a hard-boiled egg on top of the pork mixture. Fold the dough in half and pinch the edges to seal.

Place the filled buns on a steamer tray lined with parchment paper. Steam the buns over high heat for about 15-20 minutes until they are cooked through and the dough is no longer sticky.

Remove the buns from the steamer and garnish with chopped green onions. Serve hot.
Nutrition
Calories :

385kcal

Total Fat :

15g

Saturated Fat :

4g

Cholesterol :

136mg

Sodium :

608mg

Total Carbohydrates :

44g

Dietary Fiber :

2g

Sugar :

8g

Protein :

18g