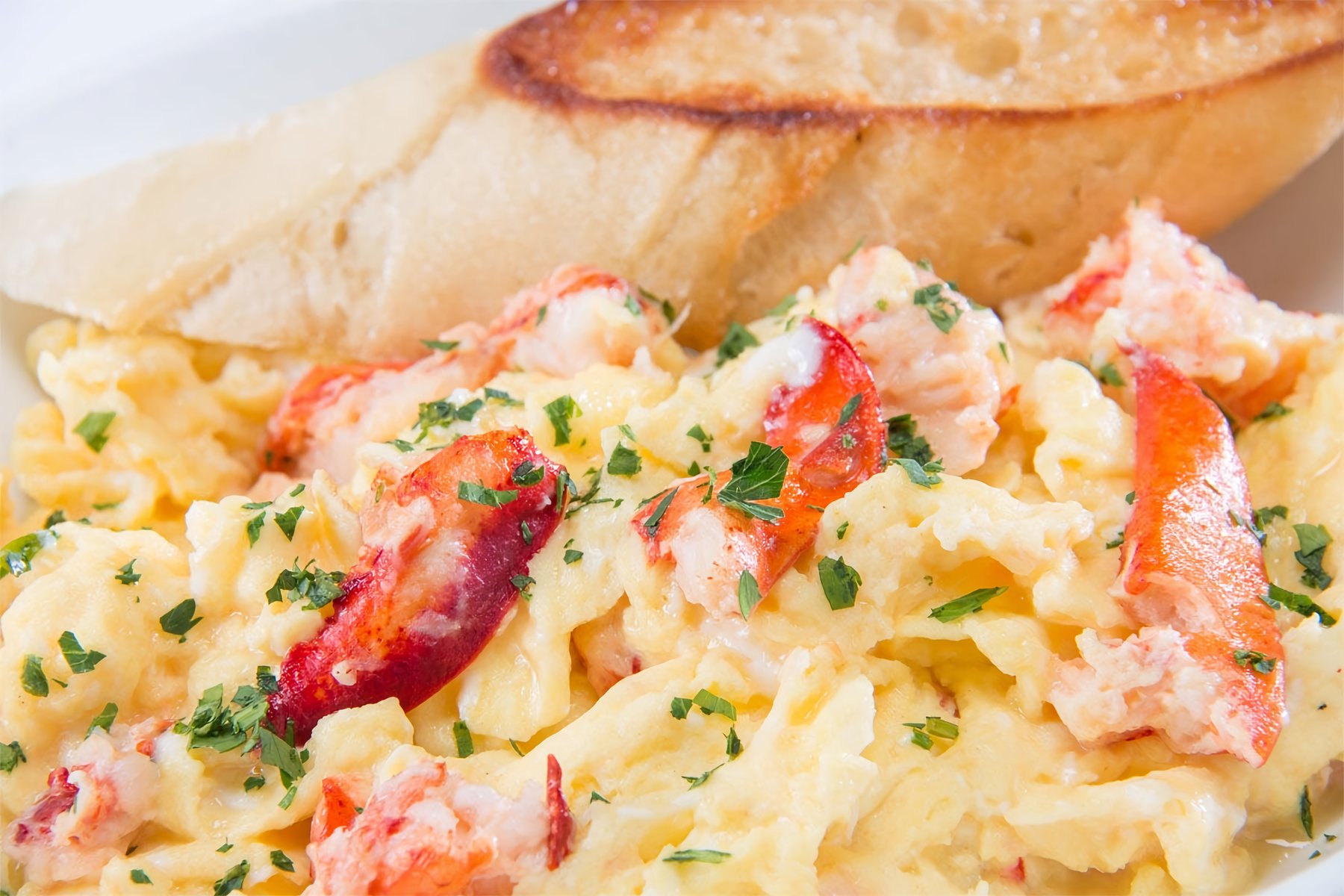 Lobster Scrambled Eggs Recipe
How To Make Lobster Scrambled Eggs
Make mornings even better with our quick, easy, and tasty scrambled egg recipes! Breakfast meals don't have to be plain with our scrambled egg recipes around. Learn to get creative with how you make your scrambled eggs by using all kinds of tasty ingredients! Put a twist on your usual plate of scrambled eggs with our handy recipes.
Ingredients
8 large eggs
1/2 cup cooked lobster meat, chopped
1/4 cup heavy cream
1/4 cup milk
1/2 teaspoon salt
1/4 teaspoon black pepper
2 tablespoons butter
2 tablespoons chopped fresh chives
Instructions
In a bowl, whisk together the eggs, heavy cream, milk, salt, and black pepper until well combined.

Heat a large non-stick skillet over medium heat and melt the butter.

Add the egg mixture to the skillet and let it sit for a few seconds until the edges start to set.

Gently stir the eggs using a rubber spatula, scraping the bottom and sides of the pan to create large, soft curds.

Continue to stir until the eggs are mostly cooked but still slightly runny.

Add the chopped lobster meat and continue to cook, stirring gently, until the eggs are fully cooked and the lobster is heated through.

Sprinkle the chopped fresh chives over the top of the eggs and gently fold them in.

Remove from heat and serve immediately.
Nutrition
Calories :

252kcal

Total Fat :

19g

Saturated Fat :

9g

Cholesterol :

428mg

Sodium :

485mg

Total Carbohydrates :

2g

Sugar :

1g

Protein :

18g