Barbeque Smoked Merger
Statement from Barbeque Smoked Team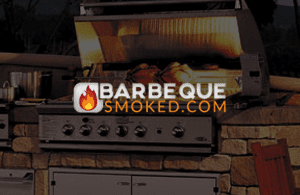 To serve up a char-grilled feast, Barbeque Smoked is pleased to announce that the contents have been merged with Recipes.net – a website that provides easy and simple recipes for aspiring kitchen cooks. Here you'll see a variety of barbeque recipes that bring out that distinct smokey flavor.
This expansion of content allows Recipes.net to explore the cooking styles and methods in grilling meats. For the same reason, barbeque enthusiasts can have a look at how these recipes differ from each other aside from flavor and sauce. And that they also differ in terms of the key method that truly makes barbeque a classic favorite – smoking. 
Here Are Some of Barbeque Recipes Seen on Barbecue Smoked
You can even check out other recipes brought to you by Recipes.net
About Barbeque Smoked
With a passion for barbeque and different grilling methods, Billy and his dad combined their expertise to bring about Barbeque Smoked. Billy describes his growing-up years exposed to several grilling techniques. These he took up from his dad, who owned a handful of grills ranging from gas to charcoal.
Since Billy graduated with a degree in Information Technology while his dad had a wide knowledge of barbeques, the two linked their minds together and put up a website where they can document their reviews and opinions on grills and barbeque. Meaning that you get quality advice from experience