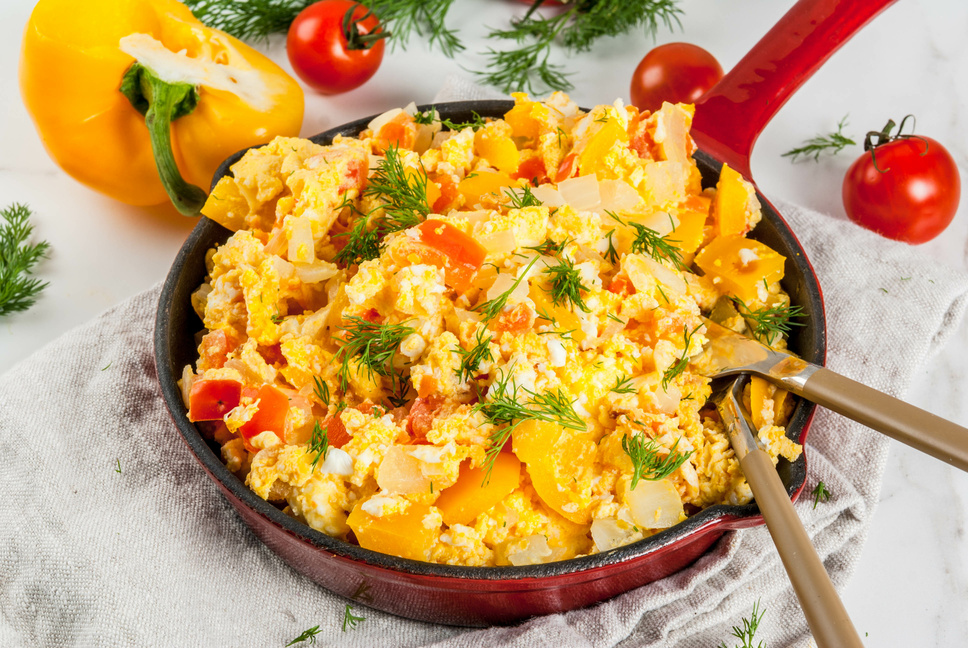 5 Perfect Cinco de Mayo Recipes
While looking at Cinco De Mayo recipes, there are a lot of traditional foods that you can try out. This includes tacos, fajitas, enchiladas, and nachos. In this article, we've listed the top 5 recipes to help you explore new flavours and dishes to celebrate this Mexican festival!
But first, what is Cinco de Mayo? Cinco de Mayo, or May 5th, is a date synonymous with celebrating Mexican history and culture. Originally, this was a celebration of the Mexicans' victory over France during the second French Intervention which ended at the Battle of Puebla in 1862. But now, Cinco De Mayo has evolved to become so much more.
General Ignacio Zaragoza and Brigadier General Porfirio Diaz are credited with the battle finally coming to an end. They're also credited for the defeat of Napoleon III. Mexican culture and history encompass this amazing feat, and it has been celebrated every year since.
And what better way to celebrate this glorious occasion than with these delicious Cinco de Mayo recipes?
Fish Tacos With Lime Crema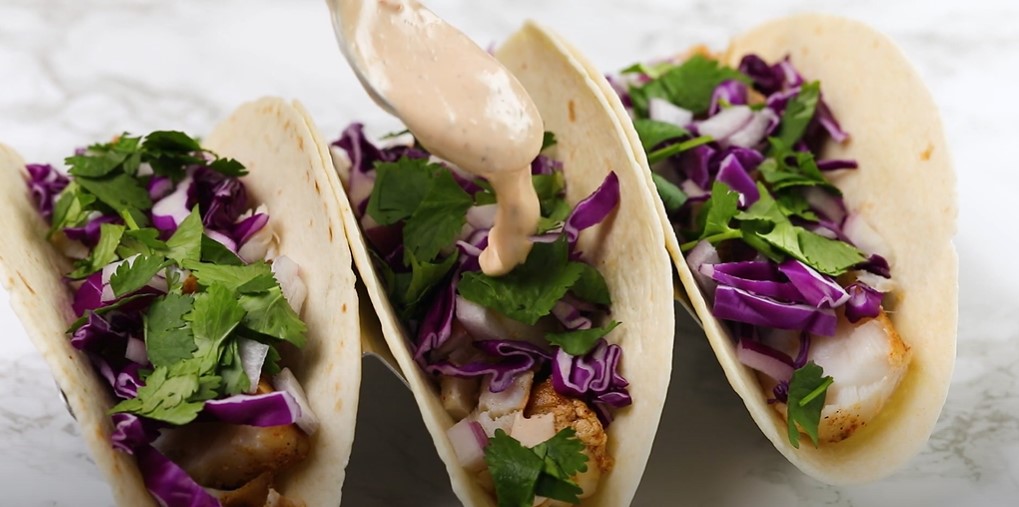 This delicious and flakey fish dish will inspire the Mexican feeling in your home. Great to share with friends and family, these are healthy and delicious, and very easy to make.
Start with some nice fillets of white fish. Marinade them for at least 15 minutes in a mix of vegetable oil, lime, spices, and salt and pepper to taste. Then, bake in a preheated, hot oven at 400 degrees F for about 9 to 10 minutes, or until the fish can easily break apart with a fork. 
Warm up some tortillas. Then, assemble the fish with a clean, crisp slaw, avocado slices, and fresh lime crema on the side. 
It won't be long until you hear the sound of mariachis in the air and have you up on your feet, dancing and celebrating.
Chicken Enchiladas
One of the most recognizable Mexican dishes is the popular enchilada. This recipe is quick and easy to make with less mess and is done in under 30 minutes.
Start by preparing some shredded chicken, sauteed onion, and jalapenos. Make up an enchilada sauce and set aside. Spread the chicken mix onto the tortillas, roll them up, and place in a casserole dish side by side. Pour the enchilada sauce over the tortilla rolls, cover with cheese, and bake in the oven at 350 degrees F for 15 to 20 minutes.
If you have ever travelled to Mexico, the smells from the enchiladas cooking in the oven will rekindle memories of holidays past and bring Mexico to your home. This is the perfect dish for any fiesta. 
For Cinco De Mayo recipe planning, HelloFresh makes it easy and provides everything you need to make the perfect enchiladas.
Chicken Nachos
The perfect alternative to the popular beef nachos, chicken makes for a healthy substitute and brings more colour to the fiesta. 
To make this great shareable tray of greatness, start by mixing together shredded chicken, oil, seasoning, cheddar cheese, black beans, salsa, black olives, and jalapenos in a large bowl. 
Layer the tortilla chips onto a large baking sheet, then cover with the mixture. Bake in the oven at 400 degrees F for about 12 to 15 minutes, or until the cheese is melted and bubbling. 
Serve with sour cream and cilantro, homemade guacamole, and even a mild salsa. Your Mexican fiesta will then be off to a great start with a savoury, crunchy, and filling dish, one that you can share among friends and family, or keep all to yourself.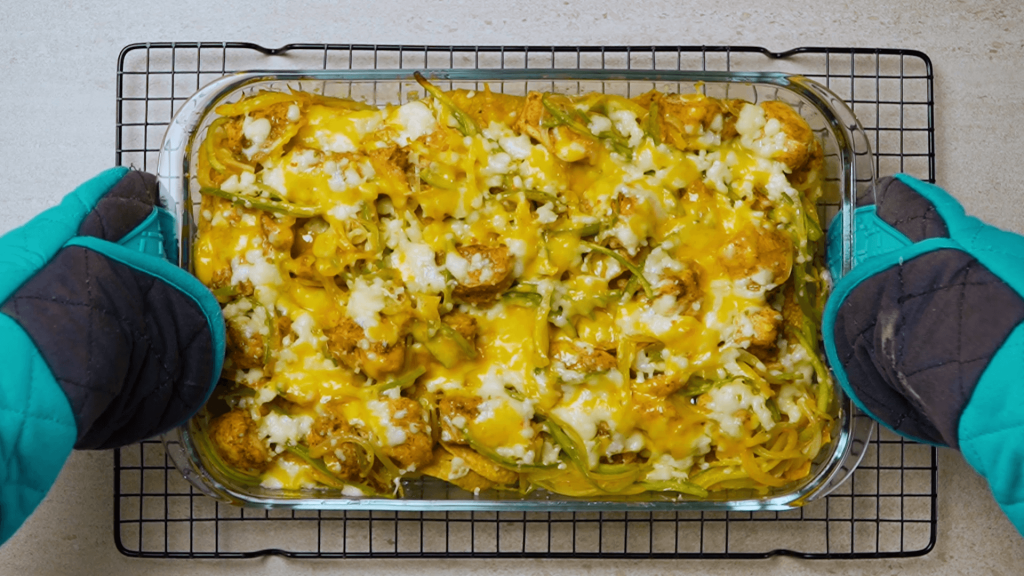 Fast and simple to make, you can assemble this all in one pan and cook it in the oven while you get the rest of the fiesta going. This colourful and simple dish reflects back on what was available and popular at the time of the Battle of Puebla and brings authentic Mexico right to your living room.
Begin by browning some ground beef in a hot skillet. Then, add your seasoning, a mix of salt, pepper, paprika, and cayenne pepper. Set it aside and let it rest.
On a baking sheet, spread out the nachos and then cover them with the meat, add in some black beans, corn, and black olives, and cover with cheese. Place the sheet in a hot oven (400 degrees F), and bake for 12 to 15 minutes.
Serve with tomatoes, jalapenos, green onion, and plenty of cool sour cream, and this dish will be long gone before the last guest arrives.
Mexican Ground Beef Tacos
This simple dish made fresh with traditional spices, brings the taste and smell of Mexico right to your home. 
Ready in under 30 minutes, satisfying and fun to assemble and eat, your fiesta will be the talk of the town for weeks. 
Brown some ground beef, and add in your fresh herbs and spices, starting with cumin, chilli powder, paprika, garlic, oregano, and salt and pepper to taste. Then, add in some tomato paste and beef broth, and let the mix simmer.
Warm up some worn tortilla shells. Next, break out the homemade guacamole or avocado slices, spicy salsa, some lettuce, and tomatoes, and serve with fresh sour cream. 
Let your guests assemble the tacos themselves. The fun and messiness will have people laughing and enjoying your fiesta for hours.
Viva El Cinco de Mayo!
When the Battle of Puebla was won, the celebration was said to be spectacular. There was food that delighted the senses and music that lifted your soul and moved your feet.
Over the years, this "minor" holiday has evolved into an amazing celebration of Mexican culture and history.
Rich and brightly coloured foods line the tables while traditional music fills the air. Now, you can be a part of this celebration, too. HelloFresh can provide you with a wide variety of Cinco De Mayo recipes to help your fiesta take off!
So get the mariachi band and decorations, we've got your menu well taken care of.