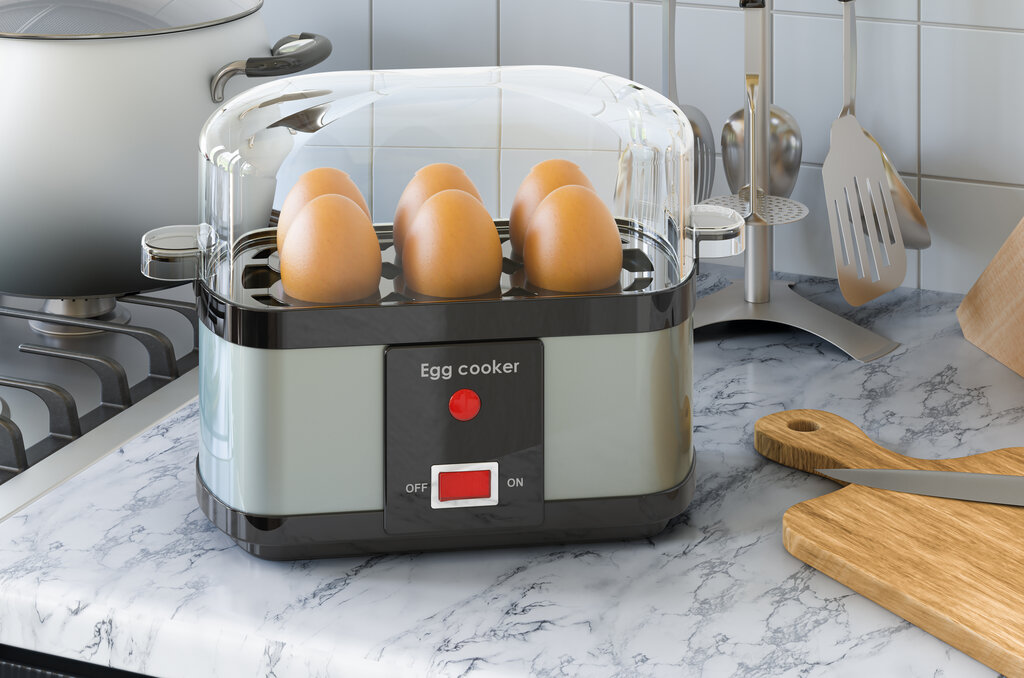 Best Egg Cooker of 2022: 11 Top Picks To Choose From
While cooking eggs isn't exactly difficult, you must occasionally keep a watchful eye on the pot as they tend to overcook easily. However, not everyone has the luxury of time to stand in front of the stove and wait for their humble eggs to transform into one tasty dish. Enter the best egg cooker to save the day!
An egg cooker is a small machine dedicated to preparing perfectly boiled and poached eggs. It also lets you make delicious omelets and scrambled eggs with absolute ease. It's just a bonus that you can also use this cooking device for steaming vegetables, rice, and other foodstuffs.
There are a plethora of egg cookers up for grabs today, both in physical and online stores. So keep reading to find out which products came out on top this year!
Our Favorite Egg Cookers at a Glance
11 Best Egg Cookers To Get This 2022
Deciding which product to buy can be a real chore, especially if there is a whole slew of options to choose from. Just keep in mind that a quality egg cooker should be durable, reliable, easy to use, and have noteworthy features to boot. With these criteria in mind, we rated the best egg cookers on the market, and here are the top 11 products to have in your kitchen:
What to Look for When Buying an Egg Cooker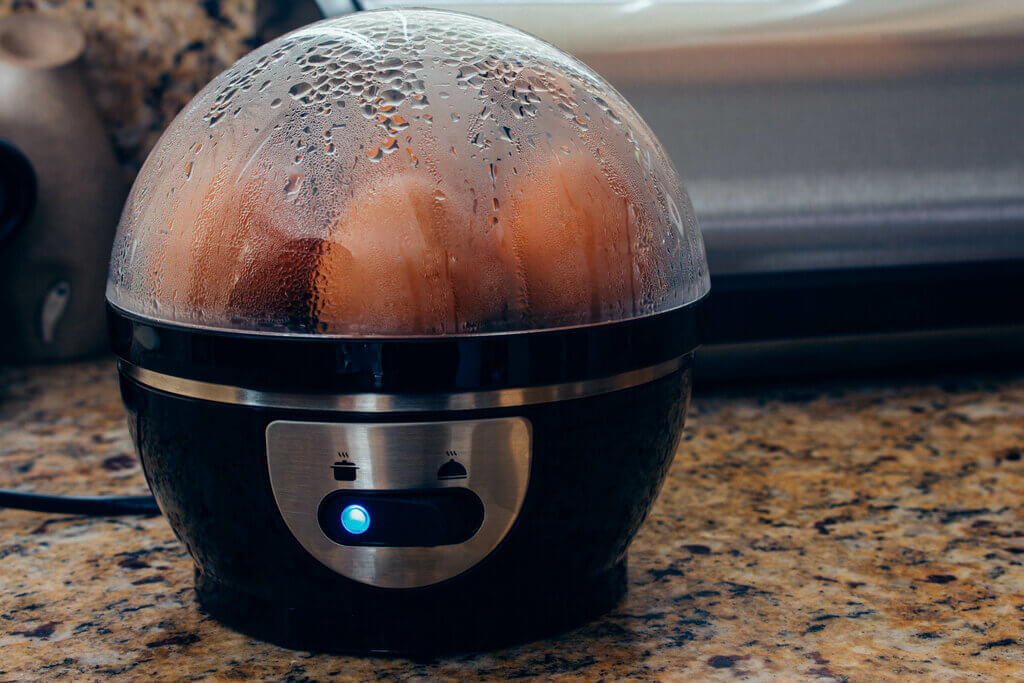 Gone are the days when you had to stand by the stove, biding your time until your eggs were hard-boiled enough for your hearty cobb salad. There are now plenty of high-end egg cookers available, providing an easier way to prepare eggs. But before making a purchase, naturally, you have to make sure you're getting your money's worth. Here are several factors you must consider first:
Electric Egg Cooker vs. Microwave Egg Cooker
In general, there are two types of egg cookers: electric and microwave. An electric egg cooker can fully function on its own, whereas you need to place the other in a microwave to cook the eggs. 
Function-wise, electric egg cookers are more flexible and versatile. They can be used to make various egg dishes, from hard-boiled eggs to omelets. Conversely, microwave egg makers have limited capacity and, in most cases, work only for boiling or poaching eggs. 
Electric cookers are often bulky and take up more space on your kitchen counters. Microwave egg makers, on the other hand, are compact, lightweight, and easier to store.
Material and Durability
The material that is used to make the product is also a crucial factor to consider. In one way or the other, they determine the durability of a product. 
The majority of egg boilers are made of aluminum, plastic, and stainless steel. Stainless steel and aluminum can last for a long time, but sometimes they require manual cleaning. The plastic-made egg cookers, meanwhile, are less durable but are easier to clean. 
That said, most egg cookers are a combination of these materials. You can see egg cookers with aluminum or stainless steel bodies and plastic lids. A plastic lid, in particular, lets you catch a glimpse of what's happening inside. Pick the one that you think best suits your kitchen needs. 
Versatility
If you enjoy various styles of eggs every morning, you'll want to find a versatile machine. Luckily, most egg cooker models are outfitted with trays for boiled eggs, poached eggs, scrambled eggs, and omelets. Some are also used to steam veggies, fish, and other small foods. All that is to say, cherry-pick the item that will be most useful to you.
Ease of Use
A machine that is too complicated to use is the last thing we want. Some egg cookers, however, contain several functions and accessories that can be confusing for some people. Don't worry, though! The ones available in the market often come with an instruction manual. Besides, nearly all egg cookers feature a one-touch operation and automatic cooking mechanism. 
Size and Storability
Before making a purchase, you must also consider the size and capacity of the product, as well as how much space you have.
Egg cookers come in varying sizes, with different holding capacities. Some models can cook a dozen eggs at once, and others are limited to only four eggs at a time. So, it's worth identifying first what you will be using it for.
Are you cooking for the whole family, or do you love entertaining guests? If yes, then it's only logical to purchase an egg cooker with a large capacity. On the other hand, it can be daunting to find a storage place for a larger device. But if there's enough room on your countertop, then it's alright to opt for a large egg maker.
Otherwise, there are plenty of smaller options if you are just preparing egg recipes for yourself or a partner. A machine with a relatively smaller footprint is also more convenient to carry around and easier to store away when not in use.
Ease of Cleaning
We all want a machine that is easy to clean post-use. Fortunately, several brands manufacture egg cookers that are dishwasher-friendly. Some egg makers also have a non-stick coating to prevent food particles from getting stuck in your equipment. Choose the one that you can clean without breaking a sweat. 
Special Features
Today's egg cookers are upgraded with innovative functions and accessories to make cooking more straightforward. Here are some that you should take note of:
Alarm Features

– Waiting for the eggs to finish cooking can be a real chore. Fortunately, some models are designed with an alarm feature or a buzzer. Egg cookers with such a feature will emit an alert sound once the eggs are cooked. 

Automatic Shut-Off

– You can benefit from this advanced feature, especially if your day is too hectic, but you still need to get a decent meal on the table as quickly as possible. With this, the device turns off by itself once the eggs are ready. 

Timer

– Most electric egg cookers nowadays have a built-in timer that tells you how long you should cook your eggs, depending on your preferred doneness. 

Low water protection system

– Machines with this particular function automatically turn off if the water level falls below the appropriate level for the specific egg style you're making.

Measuring cup

– It is an essential accessory that estimates the right amount of water for your eggs. Stick to the suggested water level markings to achieve your desired consistency. 
Frequently Asked Questions
How to use an egg cooker?
Egg cookers, having varying features, often do not function the same way as one another. Some boast of multiple advanced features, and some only have the basic attributes of an egg maker. In general, egg cookers require a certain quantity of water for a specific egg style. You can always use the measuring cup to know the accurate water level you need. In some instances, you might be asked to puncture one end of each egg before placing them in the cooker. Luckily, most measuring cups come with a piercing pin at the bottom. When you place your eggs in the egg holder, make sure the holes are facing upwards. Lastly, turn on the device and wait for the alert sound when the eggs are done cooking.
How long does it take to cook eggs in an egg cooker?
The cooking time is dependent on the type of machine, the number of eggs, and the level of doneness you prefer. Some models can cook eggs in just three to nine minutes, whereas others take 16 to 18 minutes.
Are egg cookers good for your health?
Using an egg cooker to prepare eggs is actually healthy. For the record, the nutrients in the eggs remain when they are boiled for only a short period. Longer cooking time or simply overcooking the eggs can lead to the loss of their nutritional goodness. Egg cookers can cook eggs at a faster rate than the usual method wherein you boil eggs using a stove. That means cooking your eggs with such a machine will not affect their nutritional benefits. Additionally, egg cookers are mostly made with food-grade materials. Hence, they are safe to use for cooking.