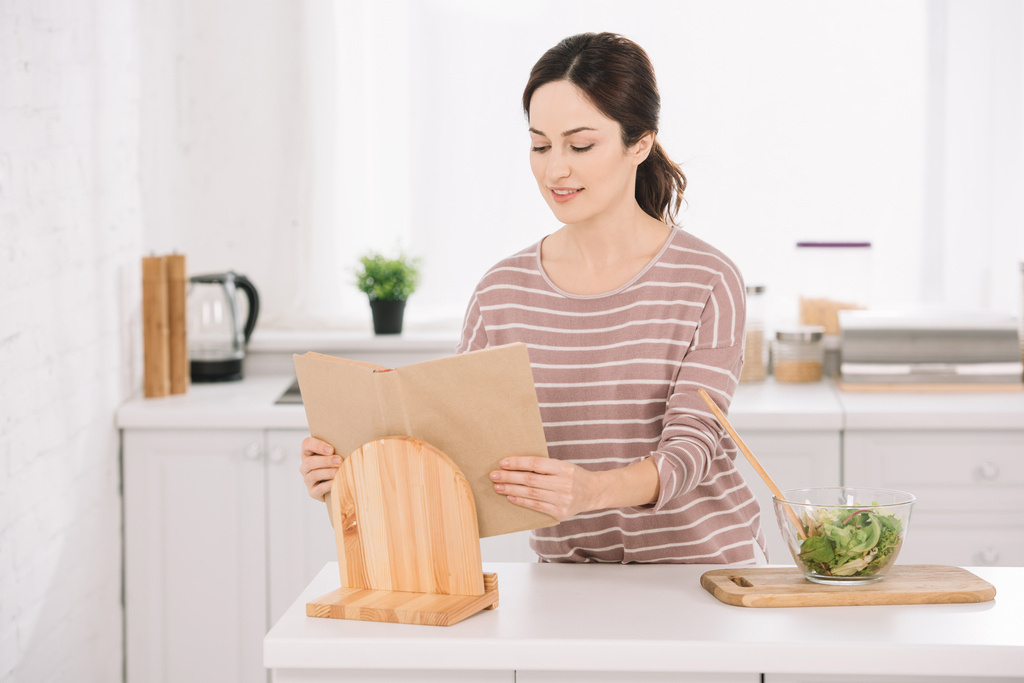 13 Best Cookbook Stand Options For Easier Cooking This 2022
Some people are blessed with such excellent cooking skills that they don't even need a cookbook. And some people need one to work their way around the kitchen. If you're the latter, then you probably know the struggle that comes with using one. Chances are, they'll become dirty, wet, or stained with sauces and other condiments because they're left lying on your countertop.  Not to mention, all the neck-craning you have to do just to read the recipe. Needless to say, it's high time you buy a cookbook stand to protect your recipe book and keep your kitchen top clean and organized!
Whether you want to protect your cookbook's pages, make scanning ingredients and procedures easy, or utilize the space on your countertop, cookbook stands are useful tools to have in the kitchen. You can even use it for other tasks too. After all, some stands can even accommodate laptops and phones.
Here in this article, we've rounded up the best cookbook stands you can find in the market and listed down the best features you might find useful!
Our Favorite Cookbook Stands at a Glance
13 Best Cookbook Stand Options You Can Buy
In this section, we'll show you cherry-picked products that have the best features, designs, and overall value you can have for cookbook stands. Leaf through our detailed reviews and finally set your eyes on one that suits your needs!
What to Look For In a Good Cookbook Stand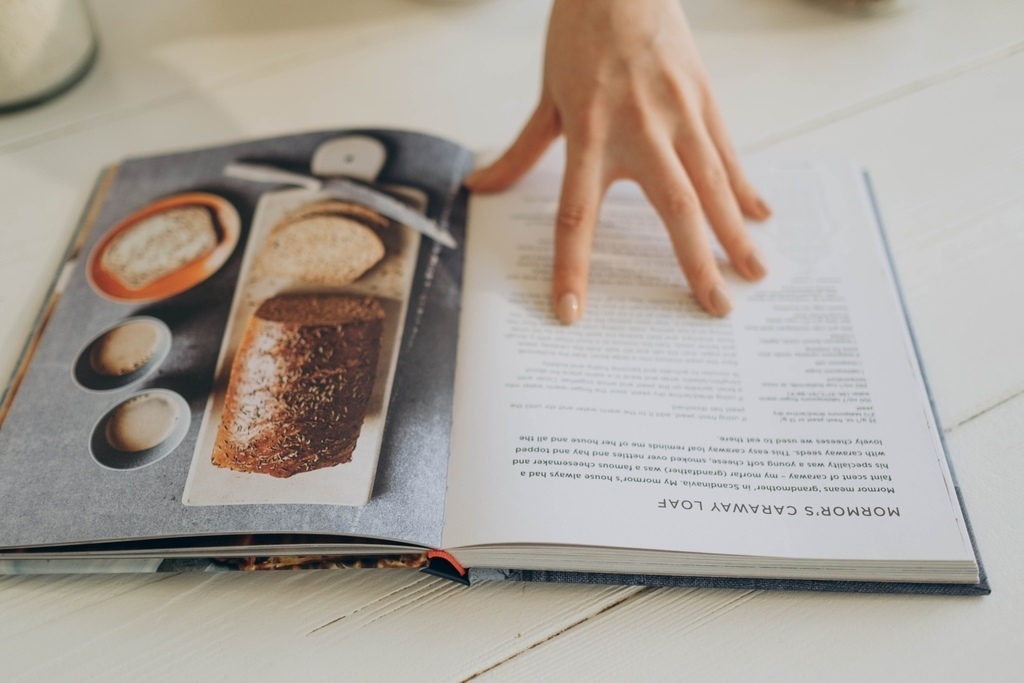 Still confused about what features to look for? Help yourself by reading the factors and some pointers below and be on your way to buying the best cookbook stand in the market!
Book Stand or Tablet Stand
At present, you can pretty much have tablet holders as cookbook stands in the kitchen as there are already digital recipes around. But then again with the number of recipes you can find online, it's not surprising anymore that some cookbook stands offer versatile uses! However, they are not as secure compared to tablet stands. So think about this: do you use more digital recipes than printed cookbooks? If yes, then you might want to get a tablet stand (or a cookbook stand that doubles as one) instead. But if not, then any of the choices above will do.
Material
The more popular option for cookbook stands would be wood as it's aesthetically pleasing to look at. There's also the combination of both wood and metal or marble and wood.
The stability and durability of your recipe book stand are greatly affected by the material too. For stability, choose wood and bamboo. For durability, the sure answer would be cast iron. Wire metal is also a good material, but it could cause slippage on your countertop. So if you're getting one, be sure to get a product with a non-slip mat.
Design
The design also plays a major role in picking the best cookbook stand. In fact, many tend to consider this first because they also use stands as a decoration.
Furthermore, most wood stands are constructed like a chopping board so they'll easily be decorative while also being functional. You can also consider cookbooks with page holders. These secure your pages in place while you're cooking.
Size
Of course, you have to consider the size and dimensions of the stand. Can it accommodate heavy and thick cookbooks? Do you own one? If so, there's a high chance small and medium-sized stands can't hold them. For this reason, it's important to choose stands with versatile uses. Lastly, it's important to consider how much space you have in your kitchen as well. This will help you decide what sized cookbook stand you'll be getting.
How to Make a DIY Cookbook Stand
Making your own DIY cookbook stand using scrap wood is actually quite easy. So easy that you can actually do it on your own. Or better yet, ask someone in the house to make them for you and you'll cook for them in return. How's that for a deal?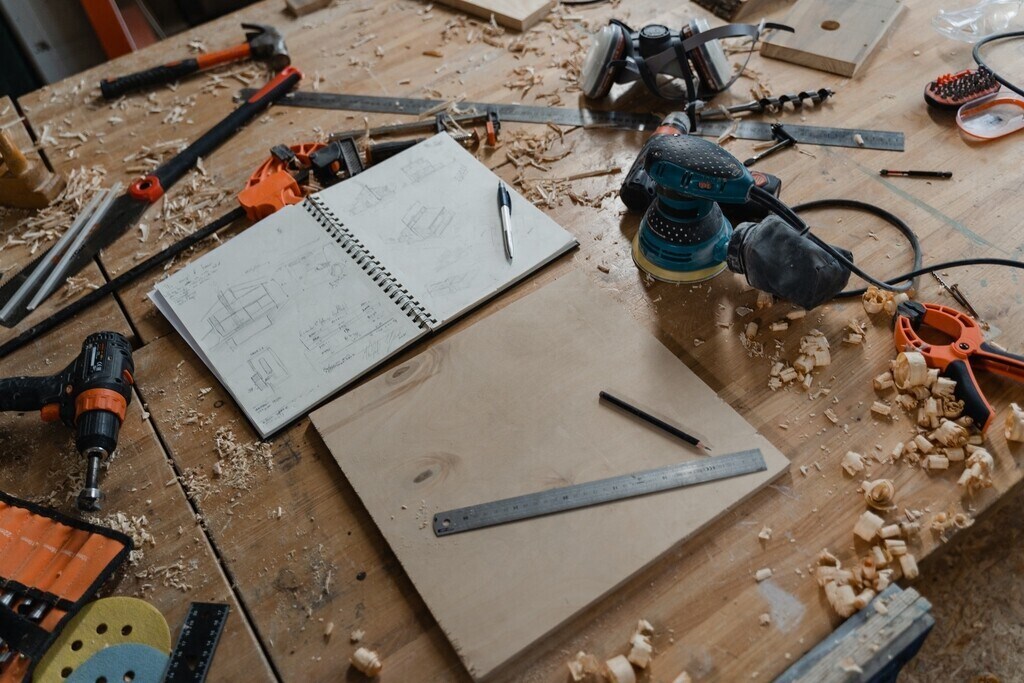 To make a stand, here's what you need: 
Nail gun
Miter or handsaw
Tape measure
Sandpaper
Wood glue
Paintbrush
Varnish
Cut list: 
11 inches wide by 12 ½  inches high (for the back)
11 inches wide by 2 ¼ inches high (two pieces, for the bottom and ledge)
9 inches wide by 12 inches high (cut to make stands)
Here's how to make a cookbook stand:
Fit pieces together. Before nailing or gluing them together, ensure they are properly fitted. Make adjustments if necessary.
Apply wood glue. Affix the pieces of wood using wood glue. Be sure to clamp them together. Allow the glue to completely dry, before moving on to the next step.
Using a nail gun, nail pieces more firmly together. At this point, you can now nail your stand so they'll be more sturdy and durable.
Next, sand your cookbook stand. You can use an orbital palm sander if you have one. But a good sandpaper can do the job nicely as well.
Apply wood finish. Using a brush or lint cloth, paint varnish over your stand. This helps in bringing out its beauty and protects it from kitchen splashes.