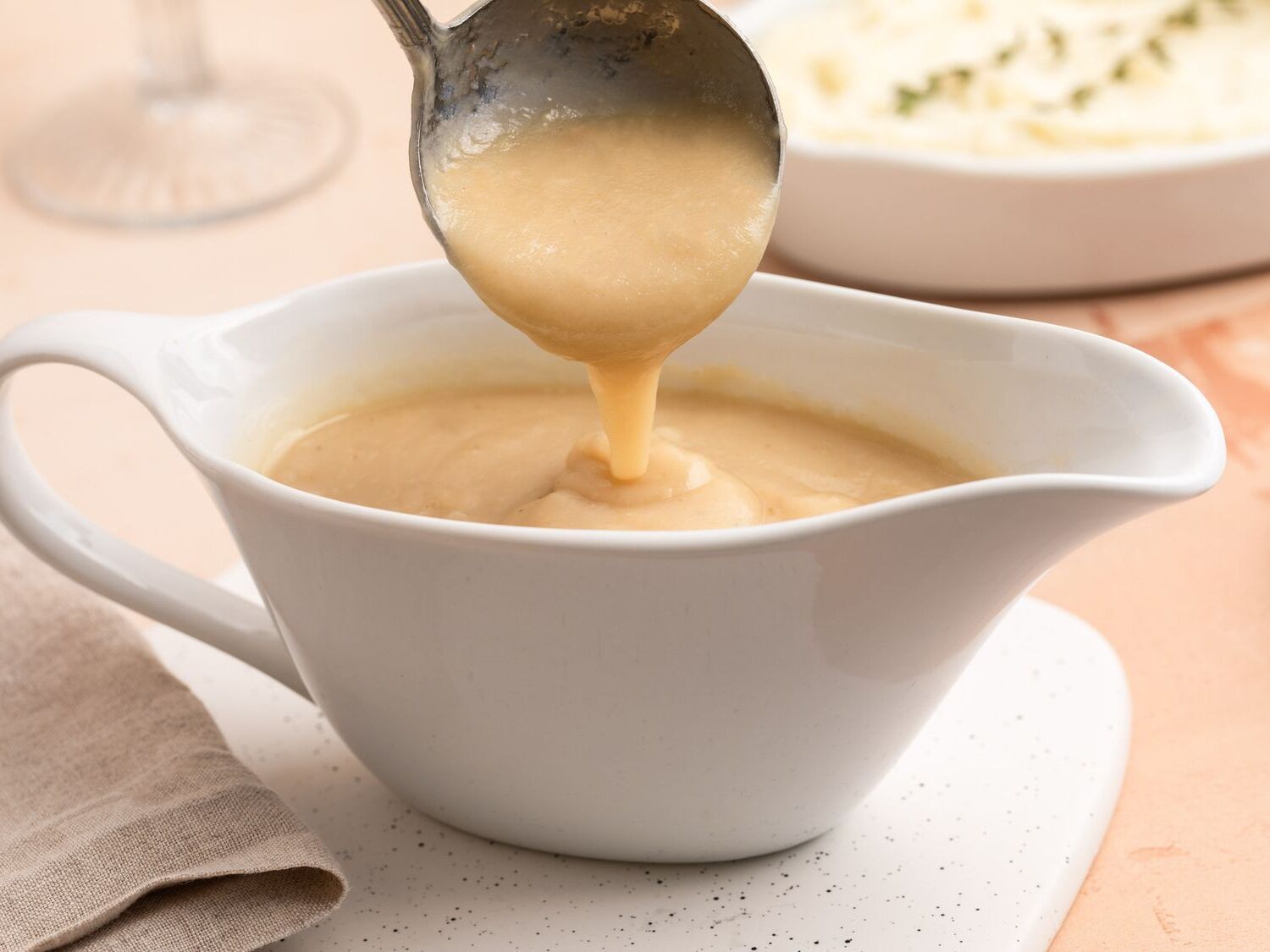 Chef John's Make-Ahead Turkey Gravy Recipe
How To Make Chef John's Make-Ahead Turkey Gravy Recipe
Look forward to Thanksgiving not just for the fun, but the food too! Lessen the stress of cooking holiday meals with these easy and fuss-free Thanksgiving recipes. Have classic Turkey dishes and new additions as well. More quality dishes, more quality time.
Total:
2 hours 15 minutes
Ingredients
4 turkey wings
1 onion, roughly chopped
2 carrots, roughly chopped
2 celery stalks, roughly chopped
4 cloves of garlic, smashed
4 sprigs of fresh thyme
4 sprigs of fresh rosemary
4 cups of chicken broth
1/4 cup of all-purpose flour
Salt and pepper to taste
Instructions
Preheat your oven to 400°F (200°C).

Place the turkey wings, onion, carrots, celery, garlic, thyme, and rosemary in a roasting pan. Roast for about 1 hour, until the turkey wings are golden brown.

Transfer the roasted ingredients to a large pot. Add the chicken broth and bring to a simmer over medium heat. Let it simmer for about 1 hour.

Strain the broth into a clean pot, discarding the solids.

In a separate bowl, whisk together the flour and 1/4 cup of water to make a slurry.

Slowly pour the slurry into the broth, whisking constantly, until the gravy thickens. Simmer for an additional 5 minutes.

Season with salt and pepper to taste.

Let the gravy cool completely, then transfer to airtight containers and refrigerate until ready to use.

When ready to serve, reheat the gravy in a saucepan over low heat, stirring occasionally.
Nutrition
Calories :

180kcal

Total Fat :

4g

Saturated Fat :

1g

Cholesterol :

40mg

Sodium :

810mg

Total Carbohydrates :

16g

Dietary Fiber :

3g

Sugar :

4g

Protein :

20g