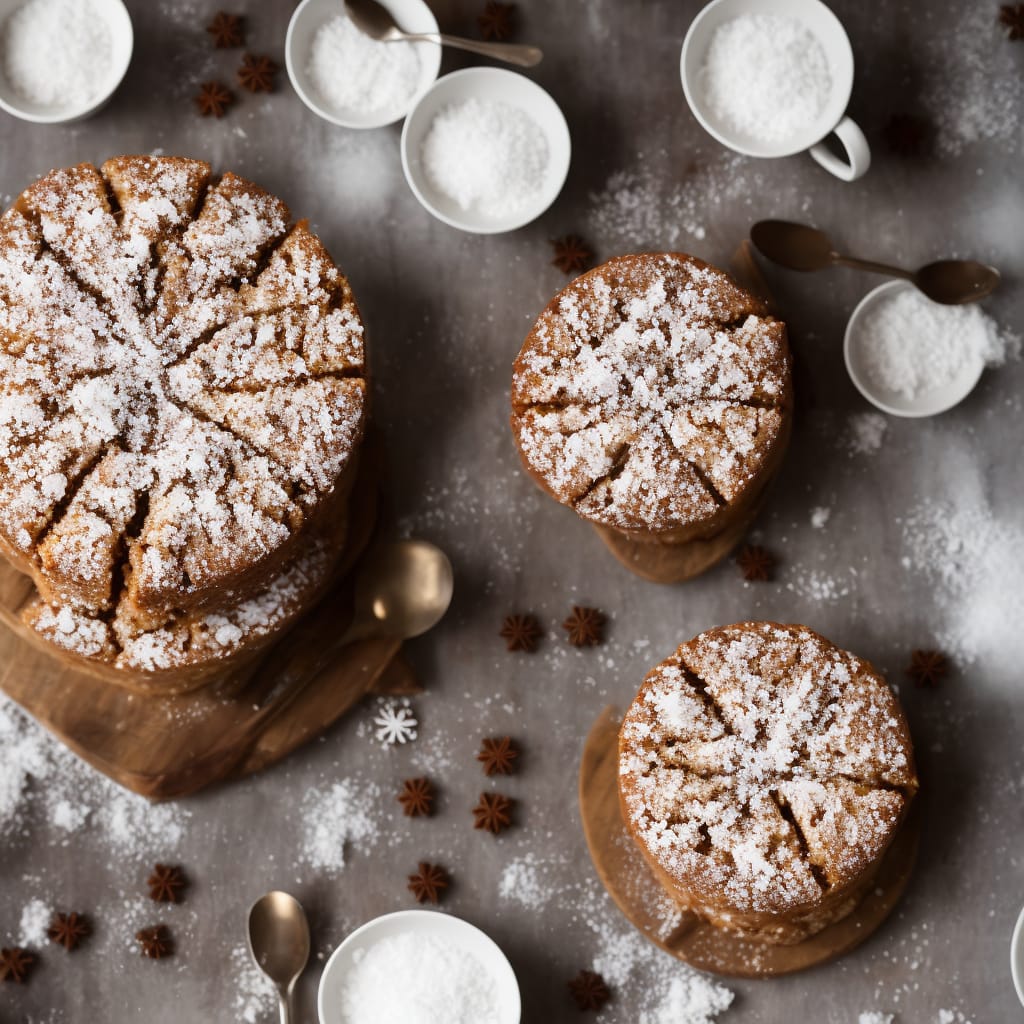 Sugar-Dusted Snowflake Cake Recipe
How To Make Sugar-Dusted Snowflake Cake
A celebration isn't complete without a slice of cake. Make the holidays a lot merrier and livelier with a serving of this sweet dessert. Bake it yourself and for the best experience, use flavors that are closely-tied to this winter tradition. Picture: having a slice of fluffy eggnog-flavored cake by the fire. Yes, it's definitely possible! Browse through these Christmas cake recipes to discover which cake desserts to make.
Ingredients
2 cups all-purpose flour
1 1/2 cups granulated sugar
2 teaspoons baking powder
1/2 teaspoon salt
1/2 cup unsalted butter, softened
1 cup milk
2 teaspoons vanilla extract
Powdered sugar, for dusting
Instructions
Preheat the oven to 350°F (175°C) and grease a round cake pan.

In a large mixing bowl, combine the flour, granulated sugar, baking powder, and salt.

Add the softened butter and mix until the mixture resembles coarse crumbs.

Pour in the milk and vanilla extract, and mix until well combined and smooth.

Pour the batter into the prepared cake pan and spread it evenly.

Bake for 40 minutes or until a toothpick inserted into the center comes out clean.

Allow the cake to cool completely before removing it from the pan.

Once cooled, place a snowflake stencil on top of the cake and dust powdered sugar over it.

Carefully remove the stencil to reveal the snowflake design.

Serve the Sugar-Dusted Snowflake Cake and enjoy!
Nutrition
Calories :

320kcal

Total Fat :

12g

Saturated Fat :

7g

Cholesterol :

40mg

Sodium :

240mg

Total Carbohydrates :

50g

Dietary Fiber :

1g

Sugar :

30g

Protein :

4g